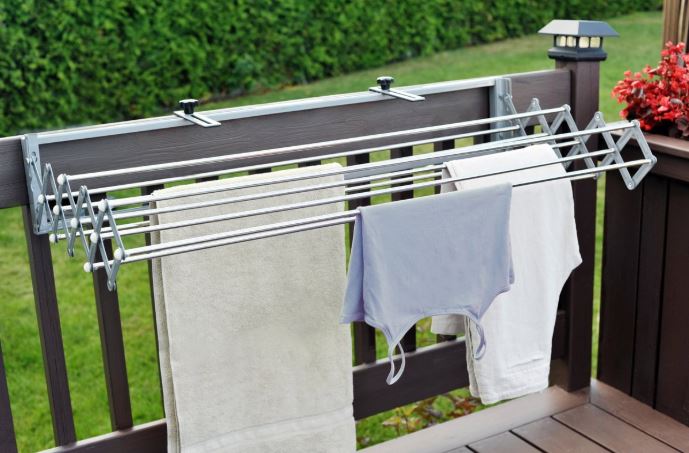 Drying clothes during wet, cold rainy season can seem to take forever. This means drying clothes indoors becomes an option.
Yet, hanging wet clothes indoors can be a messy affair.
It leaves your balcony or laundry area in a damp and smelly mess that is absorbed into an awful odour on your clothes, especially if clothes are not dried properly. Because damp clothes hanging inside a house can be hazardous to your health, it is advisable to find an area that is ventilated or semi opened such as a canopied balcony where you can aerate them. A laundry rack to hang your clothes provides the perfect solution to keep your laundry organised and avoid colours running on each other.
Use clothes hangers to keep shirts, blouses crease free as possible and provide an aesthetic appeal.
Always be mindful about the appearance of hanging clothes on a balcony and the overall effect it has on the outlook of your house or apartment and on the general neighbourhood.
Read More
Put the laundry rack in the sunniest part of the house or place in a laundry area or balcony instead of hanging the clothes over the wall as some do.
When purchasing a drying rack, it helps to buy one that can be folded so you can conveniently tuck it away when not in use.
You can have pleasant quotes and funny phrased words in your laundry area to add some humour to the monotonous hum drum of laundry management.