Land prices in Ruaka double in one year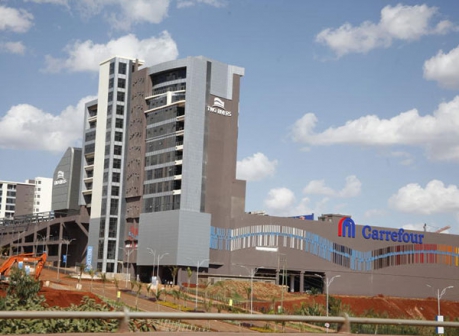 Demand for property continues to be on the rise, driven by a rapidly increasing middle class.
Land buyers in Nairobi have seen the value of land increase by 17 per cent, with outliers like Ruaka recording the highest price increase of 125 per cent with an eighth of an acre retailing at an average price of Sh18 million up from Sh8 million in the last 12 months. This is according to a Land Index Report compiled by Property Reality Company.
The area boasts some of the biggest projects including Two Rivers Mall, Rosslyn Riviera, hotels and other posh residential estates, which have turned the area into a prime place and which could have caused the price increase.
Kiserian and Utawala followed at 42 per cent and 32 per cent respectively from an average of Sh1.1 million to Sh1.45 million within the same year. Utawala land price rise can be attributed to the Northern Bypass, which was created from North Airport Road, which has caused many city residents to flock the area to build residential houses and some to rent thanks to good road network.
Average prices in Kiserian jumped from Sh600,000 to Sh850,000 thanks to speculation, which is caused by the soon to be upgraded Kiserian-Isinya Road.
Rising demand
The report tracks changes in land prices across several locations on the outskirts of Nairobi. Data from this report was conducted through a combination of visits to real estate firms, brokers, individual sellers and a review of property prices from several online resources.
Take a quick survey and help us improve our website!
Take a survey
According to PRC General Manager, Abraham Mureithi, demand for property is on the rise. "This is majorly driven by an increasing middle class who have a very high disposable income and the rural urban migration across major town centers which places a lot of strain on the limited land available," said Mureithi.
Additional research conducted by PRC, which surveyed 660 respondents in Nairobi shows that cost is a critical consideration factor in the purchase of land across all low, mid and high income segments.
It is followed by genuine title, accessibility, payment terms, prompt title issuance, company reputation, good customer service and finally recommendation.
The increase in land prices is also influenced by it being a relatively low-risk investment. There exists an information gap as concerns the current price changes of land, with the available data concentrating on land available in affluent areas, which is well out of reach for the majority of the population. This has resulted in the exploitation of consumers by most land sellers, selling well above the market rates.
At the same time the expansion of Outering Road has come as good news to real estate companies with housing projects near the road.
The ongoing expansion of the 64-kilometre road scheduled for completion in September 2017, will improve accessibility to 1,272 apartments that would be developed by the company over the next few years.
"We anticipate the uptake of housing units to increase with the improved accessibility through the ongoing expansion of Outering Road," said HF Group's property development subsidiary HFDI Executive Director, James Karanja.
We deserve better than Raila Odinga and Uhuru Kenyatta
We are a nation in the process of short-changing itself. That is why we must resist being swept in the wave of mediocrity currently sweeping through this country. We Kenyans, it seems, insist on living as though we were on a death row. Nothing matters for them except for today