Francis Rapaire is an angry man. A few years ago, he agreed to hive off 30 acres from of his 211 acres in Kitengela as an easement for the Kenya Electricity Transmission Company's (Ketraco) power line.
Ketraco was supposed to compensate him for the easement at an agreed percentage of the value of the parcel of land where the lines were to be erected. There were to be no alterations to the entire acreage.
All Mr Rapaire was supposed to do was take his title deed to Ketraco, who were then to register the easement in a process that was to take an average of 90 days. That is when his woes started, he claims.
"First, we had a disagreement with the surveyors as we could not agree on the exact acreage. Re-surveying took time. Then there was the issue of the amount to be paid out as compensation for the easement. I felt the rates should have been more than the 30 per cent offered by Ketraco," says Rapaire.
In the ensuing back-and-forth between him and the power transmission company, he claims his original title deed went missing. His lawyer has since written to Ketraco demanding they trace the whereabouts of the document.
Read More
Together with other 'aggrieved' landowners from Kiboko along Mombasa Road, Rapaire vented his anger on Ketraco's Head of Technical Services John Mativo, during a roundtable session addressed by other stakeholders in the energy sector at the Strathmore Business School last week.
Challenge
This scenario represents one of the many challenges that confront statutory bodies like Kenya Power, Kenya Pipeline and road construction authorities on the one hand, and landowners on the other, when it comes to procuring land for laying prerequisite infrastructure.
With the high economic and social importance attached to land, it was never going to be easy carving out private land for the sake of other forms of development.
Unlike roads that may have some land reserved for expansion, new power connections need to traverse private land where owner consent is vital.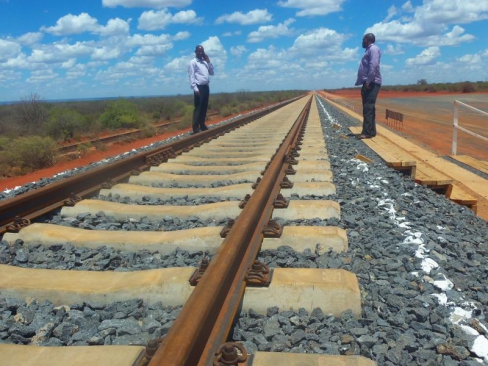 However, stakeholders in the energy sector feel there is a lot of misinformation regarding land procurement for power or pipelines.
Many Kenyans, they say, do not understand why the Government either compulsorily acquires some land through outright purchase or obtains owner consent with fractional compensation for the right of way in other cases. In compulsory acquisition, the Government pays for the particular piece of land at current market value.
This procedure is common in road construction, with a case in point being the land acquired in the 1970s for the construction of bypasses, which lay dormant for more than 30 years.
On the other hand, where a Government entity requires right of way or easement for infrastructure, compensation is only a fraction of the value of the land in question.
Peter Mungai, Kenya Power's general manager in charge of Business Strategy, says the company uses both systems in procuring land for their infrastructure development.
"We normally buy the land on which our sub-stations sit while we have to acquire owner consent for the power lines. Either way, we must deal with the issue of compensation that has been misunderstood by some people. Though we can go ahead and lay the infrastructure and deal with any emerging issues later, it would be much better to dialogue with the affected parties since these are long-term projects," says Mr Mungai.
According to Mr Mativo, some landowners do not want power lines to pass through their property, while others demand high compensation for their parcels of land. He is of the opinion that the compensation offered is fair enough.
Sadly, adds Mativo, the disagreements end up delaying such infrastructure projects, which are cost-intensive and meant to benefit the entire country.
"The 400 KV Nairobi-Mombasa line has been delayed for two years because some landowners in Kajiado and Embakasi are demanding more money than what they were actually paid. We all know that land prices in these areas appreciate rapidly and they may feel that their pieces are worth more now than when they signed the offer letters," says Mativo.
Also in the mix is the Kenya Pipeline Company (KPC), which is in the process of constructing a new 450-kilometre pipeline from Mombasa to Nairobi at the cost of more than Sh40 billion.
"The current pipeline was built over 30 years ago. A lot has since changed in the way of land utilisation. We have to discuss with the locals again to acquire corridors," says Flora Okoth, KPC's acting managing director.
In this acquisition-compensation mix is the National Land Commission (NLC), the body mandated to ensure that land under the management of State agencies is properly utilised and appropriate compensations given.
Compensation
According to NLC CEO Tom Chavangi, compensation for road, rail, power or pipeline easements depends on prevailing land prices and the piece of land involved.
He says compensation is one of the greatest costs affecting the mega projects being carried out by the Government under Vision 2030.
Sh11 billion has already been paid out for acquisition of land in the Nairobi-Mombasa segment of the standard gauge railway.
"Unfortunately, some of the beneficiaries have misused the funds... Others occupy communal land without individual title deeds, complicating the issue of compensation. We are converging as stakeholders to make sure the Community Land Act is fully debated and passed to facilitate fast acquisition of some land therein," says Mr Chavangi.
It is hoped that timely interventions will be developed to reduce conflict between land owners such as Rapaire and Government agencies.