Boca Juniors refuse to play in rearranged Copa Libertadores final
FOOTBALL
By Daily Mail | Nov 29th 2018 | 2 min read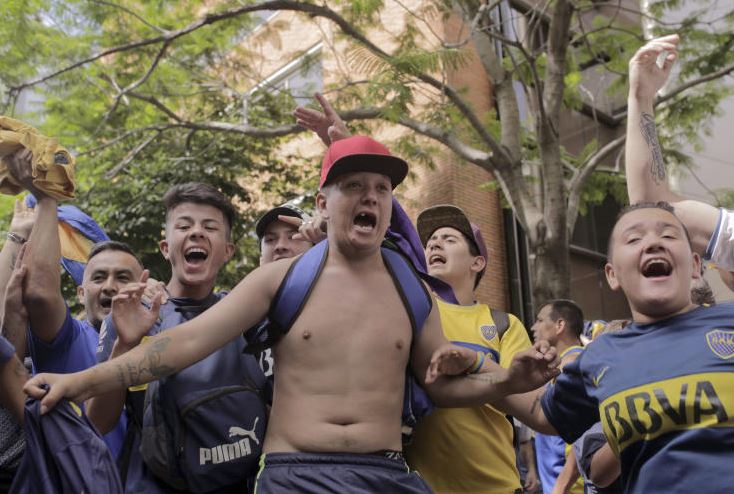 Boca Juniors are refusing to play the rearranged second leg of the Copa Libertadores final - insisting they should be awarded the title following last weekend's chaos in Buenos Aires.
Billed as the biggest club game in South American football history, the second leg was twice delayed on Saturday, postponed until Sunday and then called off following an attack by River Plate fans on the Boca team coach.
With the tie poised at 2-2, Boca players were left injured by shards of broken glass and affected by tear gas, which was fired by police to disperse the crowd outside River Plate's El Monumental stadium.
It was announced on Tuesday that the second leg will be played outside Argentina on either December 8 or 9.
But Boca are adamant they won't play the rearranged match and are even threatening legal action.
The club insists they are willing to pursue any avenue, including going to the Court of Arbitration for Sport. Boca demanded 'equal' conditions for the return leg, but CONMEBOL chief Alejandro Dominguez said that could not be guaranteed.
"This is not football. It's not what any of us want," said Dominguez. "This is not the Argentina we love, we know, it's not the majority.
"This is not Argentinian society, these are misfits. We have to use this time to give a good sign to the world we can do things well.'
It had been hoped that the final of the South American equivalent of the Champions League, the first between Argentina's most famous clubs, could be completed on Sunday, but Boca asked for another postponement, as some of their players were still suffering from the after-effects of the tear gas.
Having summoned the bosses of the two clubs to CONMEBOL's headquarters in Paraguay on Tuesday, confederation president Alejandro Dominguez issued a statement to say a decision on whether the game will be played in either two Saturdays' time or the day after will be made by its disciplinary committee.