The upside of waiving the patent on Covid-19 vaccines
FINANCIAL STANDARD
By XN Iraki | May 11th 2021
The closest many of us come to patents is when buying generic drugs, which are cheaper than the original brands.
Generic drugs are produced after their patent expires. A patent protects an innovation, allowing the holder to make money for a given period of time.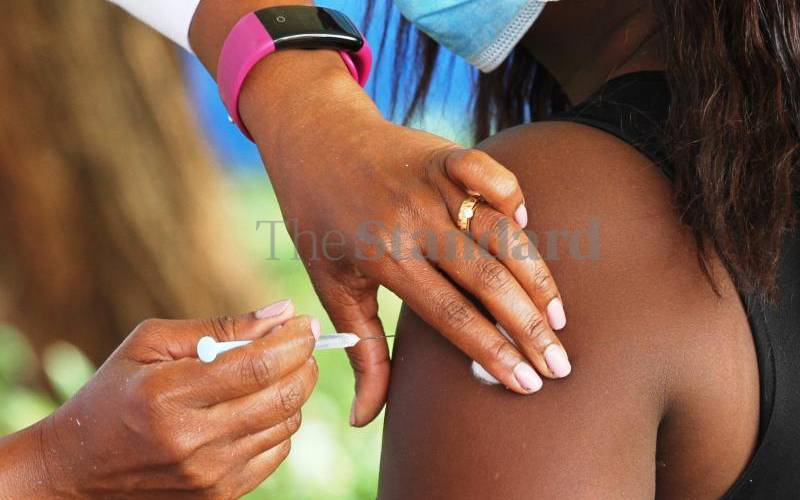 The patent holder gets a monopoly to make money if the patent is commercialised.
Many patents expire without benefitting the innovators; they are only a source of pride to them.
Less than three per cent of all patents globally are commercialised. Now you know why waivers are such a big deal.
The thinking is that by making such money, firms and individuals are encouraged to seek innovations by investing in research and development (R&D).
Patents are exploited by making products or offering services based on innovations. It could be a new drug, a computer chip, a process or any other new idea.
Patents also allow the companies to recoup their investment and make profits. They act as an incentive to innovate. Pfizer, a pioneer in Covid-19 vaccines, is projected to make $15 billion (about Sh1.5 trillion) in revenues this year,
Based on innovations, we start new companies or enterprises. We can also expand existing companies with new product lines. This creates new jobs and grows the economy, let alone the national pride and taxes thereof. This is why a patent waiver on the Covid-19 vaccines is being resisted both at the government and company level. The stock price of Covid-19 vaccine makers like Pfizer went down after the US government suggested such a waiver is a possibility. Waiving patents could blunt the competitiveness of countries and their enterprises.
Would such a waiver make economic sense? First, it would be a huge diplomatic win for the countries producing vaccines.
They can boast of their credentials in "saving the world" from Covid-19. The firms would also greatly benefit from public goodwill.
Such a waiver makes economic sense in the short run. More firms and countries will produce the Covid-19 vaccine, leading to a surge in supply. Economic laws suggest that this will lead to a lower price for the vaccine, just like generic drugs.
We are assuming that any country can produce vaccines once the patent is waived. But do they have the technology for vaccine production? This could even be a bigger handicap than the patent.
If patent waivers are given, more people would be vaccinated, leading to fewer deaths and a bigger market for future vaccines. We would get herd immunity faster and return to normalcy. It appears that simple. Or is it?
Some would argue the patent holders for the Covid-19 vaccine would lose tonnes of money.
This would discourage future innovations. Why would joyriders benefit from investment in R&D by other firms or governments?
If you recall, the US, UK and German governments, as well as the private sector, invested lots of money in the search for the Covid-19 vaccines.
Is it not fair to let them enjoy the fruits of their hard work? Why should we let bystanders share the returns? Without being too blunt, how much did we invest in the R&D of the Covid-19 vaccine?
From a purely humanitarian perspective, it makes sense to waive patents on the Covid-19 vaccine.
The ravages of the pandemic know no borders. The developed countries are markets for our products and labour.
Seemingly heartless
We are a big market for their industrial products and services, a relationship that has not changed for generations. We are happy to buy their vaccines or have them donated to us through the Covid-19 Vaccines Global Access (COVAX) initiative.
The truth is that our economies are interconnected, and the problems of one country are shared or transmitted to others.
From a purely economic perspective, patents should not be waived. Such a move though seemingly heartless will discourage countries and firms from building an innovation ecosystem.
By "suffering'" through paying a premium for vaccines, countries will shift their resources to science, technology and possibly build capacity to confront future pandemics or similar crises.
Will they shift a bigger percentage of their budget to R&D? Why do we think vaccines do not obey the laws of economics?
The West lead by the US will probably start producing vaccines in several countries instead of waiving the patents. That could keep off China and maybe Russia from flooding the world with "other" Covid-19 vaccines.
This might be a better option; it would ensure they can control the vaccine supply chains and keep off counterfeits that crop up in any profitable venture.
The World Health Organisation's (WHO) approval of the Chinese-made Covid-19 vaccine will inject new dynamism into the vaccines market. Just watch.
Out of curiosity, Kenya makes animal vaccines. Would such a waiver allow us to quickly use the same technology to make Covid-19 vaccines?
What has come out clearly in the last year is that the Covid-19 pandemic is not just about disease and death. It is also about money, capitalism, politics, and national pride or lack of it. The drama has just begun. When are we getting on the stage?