Kenatco's 25-year journey to break free from bankruptcy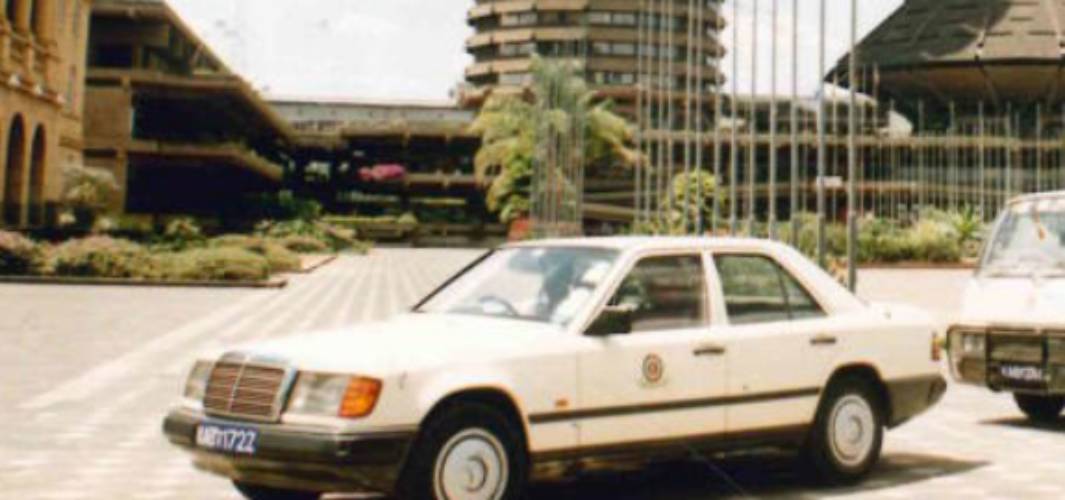 After 25 years in receivership, fresh efforts to revive Kenatco Taxis are underway.
A debt of Sh22.4 million meant to increase its fleet and scale operations saw it placed under receivership in 1996 after it failed to meet payment obligations to the National Bank of Kenya.
The debt is now estimated to stand at over Sh1.2 billion and is still accruing interest.
An announcement of the lifting of the receivership is expected in the coming months.
Financial Standard has been looking into how and why the oldest government-owned transport company has stayed in receivership that long.
Plans to restructure the firm have been floated over the years, with Kenatco now finding itself in a world dominated by digital taxi companies.
Lack of government goodwill, a weak operational model and unfriendly insolvency laws have been identified as some of the reasons for the firm staying in receivership for as long as it has.
"There's still not a definitive way of getting Kenatco Taxis out of receivership," explained Industrial Commercial Development Corporation (ICDC) Executive Director William Haggai in a recent interview.
ICDC is the debenture holder for the cab operator and owns a 100 per cent stake in the company.
The only way to save it, reckoned Mr Haggai, would be writing off its debts, which can only be done by the National Treasury.
"It is not as easy as it seems," he noted. Haggai said this would involve a lengthy legal process because of the long period that the taxi operator has been in receivership.
"After a directive from Treasury, then ICDC can take action to lift it out of the receivership," said Haggai.
A while back, such a request to the Treasury to retire old debts owed by State firms was made. Kenatco Taxis was among the entities, but the approvals were not forthcoming.
"Lifting receivership requires a debenture holder to satisfy that the debt was paid or waived," said Haggai.
"ICDC can't decide to just write off (the debts). There's a lot of procedure involved in this. We had made a request to the parent ministry (then ministry of industrialisation) and recommend to Treasury old debts be cancelled."
One of the challenges for the approval might be the admission by top management that funds might have been stolen.
Another challenge was that Kenatco was placed under receivership before coming into law of the Insolvency Act 2015, which sought to bring sanity to how companies are wound up.
Haggai admitted that they missed the window of opportunity offered by the new law. This would have seen an administrator come in and look into the company's books and propose a liquidation or turnaround plan.
The administrator helps in running the company in question and can even sell it off to an investor within a short time frame.
Official government receiver Mark Gakuru said Kenatco Taxis operates under the old regime, where a receiver manager's role is not to rescue the company but to pay themselves and the debenture holder.
"When in administration, the administrator answers to all creditors and the regime is stricter. The old regime has no such control… Kenatco Taxis can go on for perpetuity and once the creditor is paid, then the receivership can end," Gakuru told FS.
But Kenatco even under the old regime has to file reports with the Registrar of Companies.
Haggai, however, disputes that Kenatco can be in "perpetual" receivership, saying what is needed is a different business model to salvage the iconic brand.
"The company may be moribund, but the brand promises value," said Haggai.
A prospective investor might have bought the rights to the Kenatco brand, but the debt load and other encumbrances have hindered this.
OLD TAXI MODEL
The digital taxi revolution has also stepped up competition making, it even harder for a turnaround in Kenatco Taxis' fortunes.
It operates using the old taxi model where you have to walk up to a driver or contact them over the phone if you have their number instead of requesting a ride via a mobile application. The firm is yet to embrace technology.
"There's a lot of empty running in the business model and dead mileage, making the business become unsustainable with the cost per kilometre becoming higher," said ICDC boss Haggai.
Another challenge is that vehicle owners keep pulling them out of the business due to inefficiencies.
Haggai said the company currently has a fleet of about 300 cars operating in Nairobi, Kisumu, Eldoret and Mombasa with a modest staff. One hundred of these are in Nairobi, half of which operate from the Jomo Kenyatta International Airport (JKIA). Kenatco Taxis' headquarters are on Kitui Road in Nairobi.
According to its website, Kenatco's fleet of vehicles includes saloon cars, vans, four-wheel drives and buses, "which are suitable for corporate, individual and group transfers."
Haggai noted that the company has "leverage" in the country's main airports, which have been its mainstay. It also enjoys brand equity with several clients, mostly State corporations.
Haggai reckons while the Kenatco brand name is strongly driven by nostalgia, it requires a rethink to bring it to the level it once was.
This might include owning assets such as vehicles.
Haggai pointed at the failure of the former ICDC management that might have overlooked Kenatco Taxis.
"Successive management has not paid attention and there's been a poor relationship with subsidiaries."
"How do you put your own company under receivership?" posed Haggai on the decision by the previous regime.
He said ICDC needs to put a stronger "pulse" on Kenatco's management to ensure those running have the capacity to do so. After the 1983 receivership of the giant Kenatco, which operated a haulage business, a separate entity Kenatco Taxis was set up to run cab operations.
It, however, ran into financial headwinds soon after and went into receivership in 1996, where it has been since.