Business of air: Why BOC is no longer breathing easy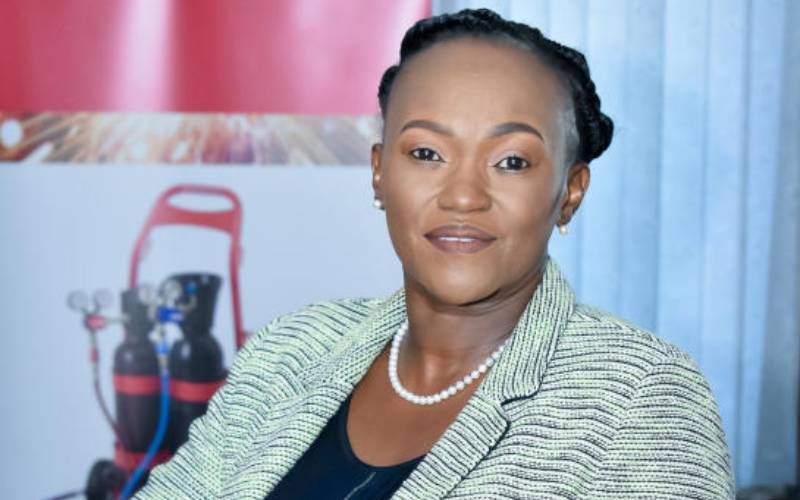 As Kenya battles an oxygen crisis, the weight of expectation hangs over the country's oldest gas firm BOC Kenya.
And for more than a year now, the firm's plants have run almost nonstop and imports of medical grade oxygen to keep up with rising demand amid the coronavirus pandemic rise.
As of March 2020, when the country reported the first case of coronavirus, demand for medical oxygen doubled to 880 tonnes monthly, compared to a month earlier.
The country has 50,000 medical cylinders with only 60 per cent in circulation, according to BOC Kenya.
The Nairobi Securities Exchange-listed BOC Kenya is the country's largest supplier of medical, industrial and special gases and owns Kenya's only Air Separation Unit (ASU), capable of producing liquid oxygen to a purity of 99.95 per cent.
Medical oxygen has been central in the fight against Covid-19, as the virus attacks the lungs, making it harder for victims to breathe without assistance.
In an exclusive interview with Financial Standard, BOC Kenya Managing Director Marion Mwangi painted a picture of the magnitude of the oxygen supply crisis in the country.
"We are running our plant 24/7 and are doing extra filling and distribution. We are stretched to the full, with employees working on day and night shifts," she said. Her biggest worry at the moment – as the third wave of Covi-19 threatens to overrun health institutions - is a peak in Covid-19 cases locally and disruption in global supply chains that could affect imports of the life-saving commodity.
Take a quick survey and help us improve our website!
Take a survey
All eyes have been on BOC, with government, devolved units and wealthy individuals trooping to the company for the essential commodity.
This is amid a protracted Sh1.2 billion takeover bid of the 80-year-old firm by Carbarcid Investments in partnership with Aksaya Investments.
Other competitors in the market dominated by BOC Kenya include Noble Gases, Synergy Gases, Gas Africa and Oxyplus.
The demand for medical oxygen saw BOC Kenya post an 82 per cent rise in net profit to Sh101.6 million in the financial year ended December 2020.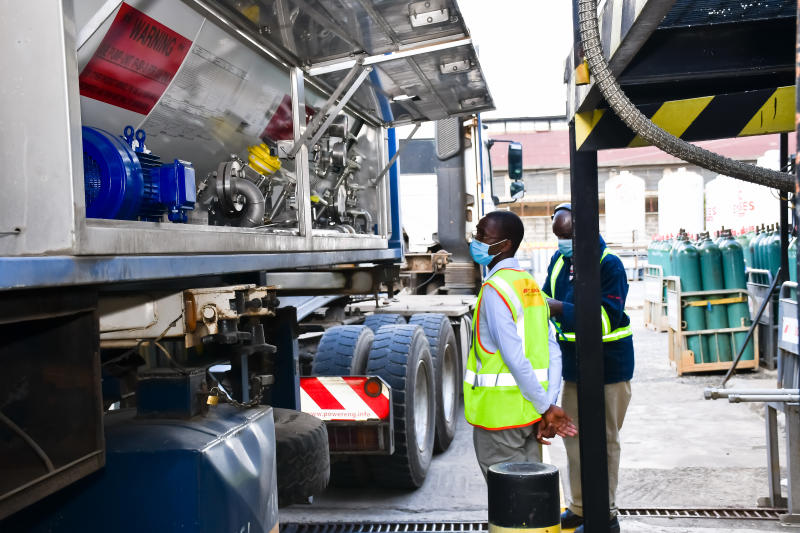 However, Mwangi said a bulk of the profits came from sale of industrial gas rather than in medical oxygen. She said a sense of national duty had, however, seen them concentrate on the production of the latter.
"We've stopped because the capacity of the plant and the demand have overtaken each other. So we have declared a force majeure on industrial gases... we understand that healthcare is important," she said.
The firm has diversified into oil and gases purging and also does military applications and housing liquefied petroleum gas piping.
But how can the country fill the oxygen gap? Kenya has 73 oxygen plants spread across its hospitals, but none works currently, including the one at the Kenyatta National Hospital.
"BOC Kenya can't supply the entire country. These plants need to work and the government invests in training bio-medics to repair these plants," said Mwangi, noting that the State had started mapping them out.
She reckons some 20,000 oxygen concentrators will also need to be repaired for homecare.
An ASU produces liquid oxygen, which is easier to transport and fills tanks such as those located in hospitals.
The ASU has a higher barrier to entry and costs at least Sh1 billion. BOC Kenya's ASU is over 30 years old and critics, including the firms seeking to take over BOC, say the company needs to upgrade the facility.
Mwangi noted that BOC's balance sheet was well placed to support such investments, but added that business sense had prevailed because of the volatility of orders.
"Even if the plant is very old, it has kept big hospitals going. We've been criticised, and we also always want a new plant, but there's always the question of stability of orders if tomorrow you don't have the big customers...," she said.
BOC has incurred high costs of importation to supplement local production of medical oxygen, which Mwangi said it could not pass to customers. The company paid more than Sh63 million to the Kenya Revenue Authority in taxes for the imports.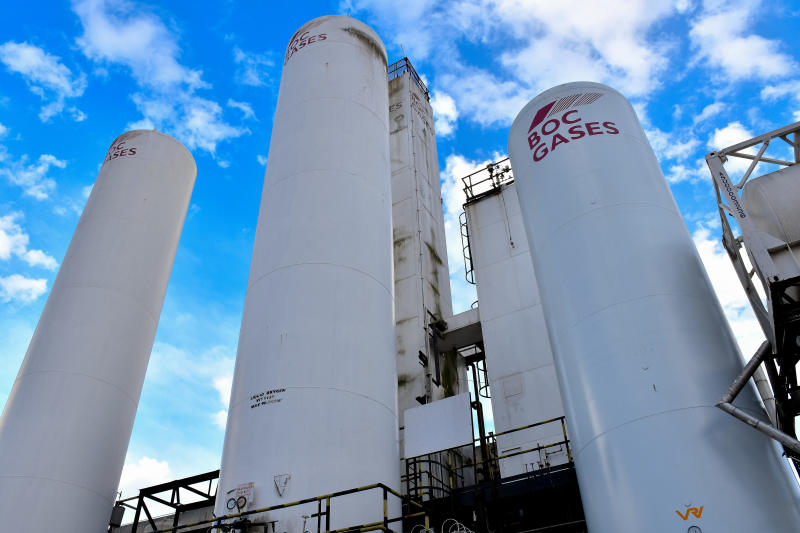 Mwangi warned that if the critical cases hit over 500, the oxygen crisis would worsen. This will also only pile pressure on hospitals, as they have inadequate facilities to handle critical-care patients.
She worries about the situation in India, a country facing one of the worst Covid-19 crises in the world. A second wave has crippled the populous Asian nation, with oxygen in short supply.
India has ordered medical oxygen in bulk from various countries.
"We are worried that our suppliers could cancel our orders," she said.
BOC has been importing the commodity from Singapore, Dubai or Mauritius to bridge the deficit in supply weekly.
Another cause of the gap is that medical oxygen is not solely being used for Covid-19 and there are other profitable uses like elective surgeries.
Availability of cylinders has also been a major challenge, with BOC saying it has lost about 20,000 of them since the pandemic struck. One costs north of Sh40,000.
Mwangi noted that many investors in the gas business have not bought cylinders, and BOC has been incurring these costs.
Illegal refillers are also hoarding cylinders.
"The biggest cost in oxygen manufacturing is infrastructure, cylinders, trucks and not the gas," she explained.