Mombasa fishing industry chokes under the foul stench of neglect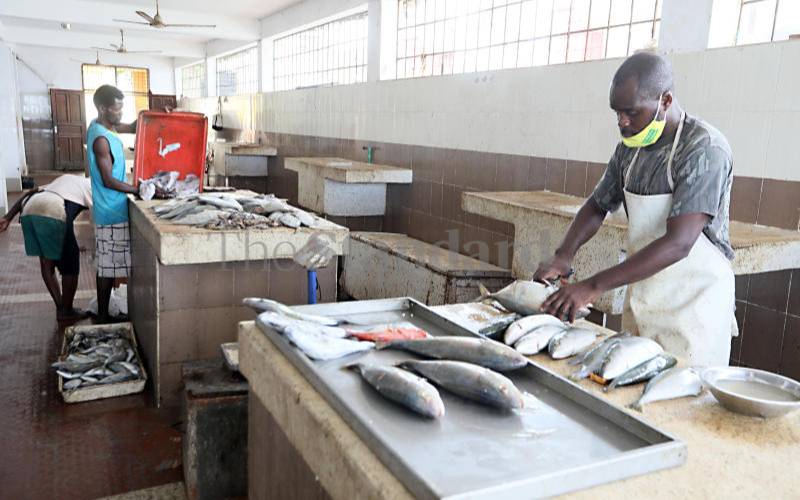 One of Kenya's oldest fish auction centres at Mombasa's Old Town is on the verge of closing down due to increased imports, low catch and effects of Covid-19.
A spot check by Financial Standard shows most fishermen are not able to venture into deep sea fishing due to lack of modern gear, while fish stocks near the shores have drastically dropped due to overfishing.
According to the 2018 Stock Assessment Report by the Kenya Fisheries and Maritime Institute (KMFRI), most commercial species are on the decline in Kenyan waters at the Coast.
Increased cheap imports from China are also to blame for the near-collapse of the marine fish sector at the Coast.
The situation has been worsened by the Covid-19 restrictions like the night curfews.
Meanwhile, the national and county governments are also struggling to repossess fish landing sites that have been grabbed by private developers.
A report by Haki Yetu, a Catholic Church human rights group titled "Nowhere to Land" released in 2015, indicated that more than 50 fish landing sites in Mombasa had been grabbed.
Marine fishing experts say huge post-harvest losses due to lack of a cold storage facility at the market was another factor affecting the sector.
Analysts say the government must address the challenge of overfishing by enforcing use of the right gear.
At the fish market on Sir Mbarak Hinawy Road, the fishermen and fish traders say they are barely getting by.
"We are lucky to have a few permanent clients who make orders for the priced tuna, lobster, calamari, shrimps, oysters and prawns. However, we have encountered a series of delays particularly after the government imposed lockdowns in the five counties of Nairobi, Machakos, Narok, Kiambu and Nakuru where the top hotels and restaurants are located," Omar Haji, a fish trader told Financial Standard.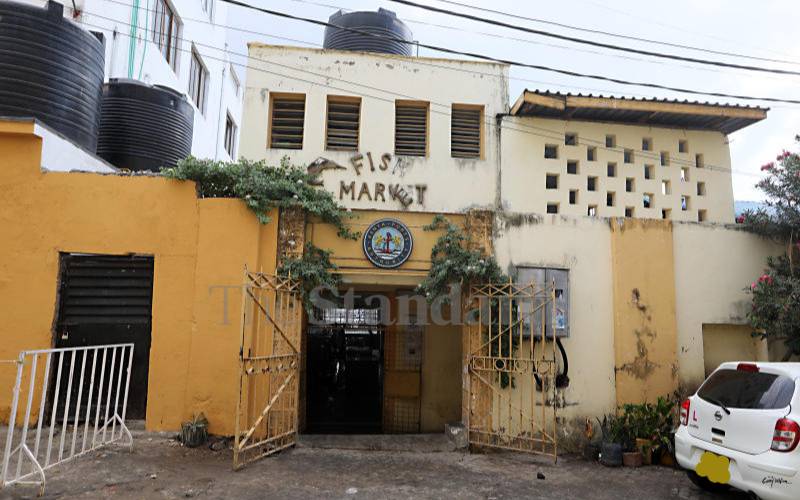 Omar said never in the market's 150 years has business been as adversely affected as it is currently.
"We have constantly tried to engage the government for incentives that would enable our fishermen to acquire the much-needed gear to venture into the deeper waters of the Indian Ocean where there's plenty of fish to no avail,'' he said.
He said uncontrolled fishing by larger vessels, mainly owned by foreigners, also continues to destroy the fragile marine ecosystem.
"Owners of the foreign fishing vessels care little about Kenya's future generations. They need to ensure sustainable fishing practices,'' said Omar, who also serves as a caretaker official at the Old Town Fish Market.
When Financial Standard visited the market, there was no power and the two cold storage facilities with a capacity to hold between four and five tonnes of fish each were empty.
A special machine for making ice blocks that traders use in the preservation of fish had also broken down.
"It broke down even before we had our power disconnected, and we have no money for repairs,'' said Mohamed Kini, another market official.
He said they are forced to buy ice blocks from commercial traders in Mombasa town.
Kini said the neglect of the fishing sector at the Coast negates ongoing government efforts to tap the Blue Economy.