Kenya-UK trade deal: Why the devil is in the details
FINANCIAL STANDARD
By XN Iraki | March 23rd 2021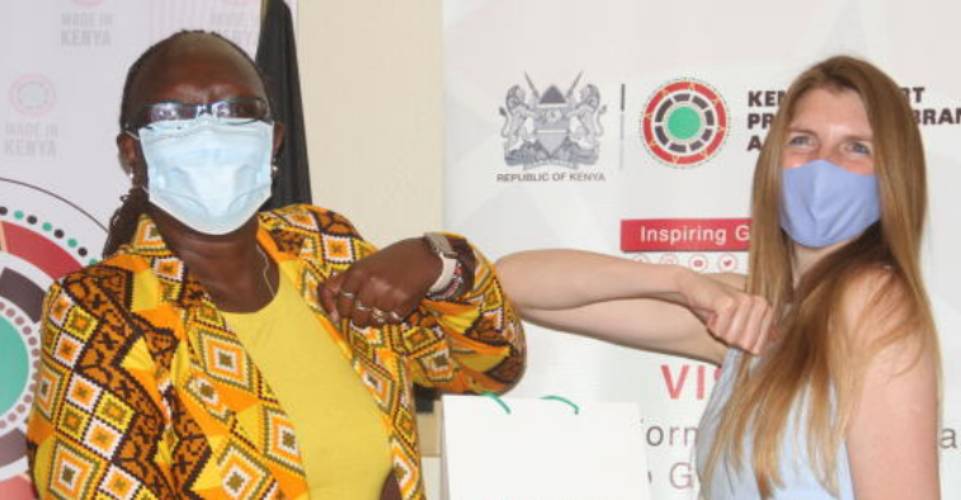 After a long and bruising battle, the United Kingdom finally got its wish to leave the European Union.
Following the exit, Britain had to find alternative trade partnerships with other regions.
One such deal was with the East African Community (EAC) countries, with Kenya at the forefront of the Economic Partnership Agreement (EPA).
Despite initial opposition, the agreement was signed on December 8, last year. It was later ratified by the parliaments of the two countries.
Tax consultant Grant Thornton noted that such an agreement "eliminates barriers to the free movement of goods, services and investment between participating countries".
The UK government also noted that such an agreement "contributes to sustainable growth and poverty reduction in developing countries".
"The EPA will deepen the EAC integration by ensuring that exports from the EAC countries continue to enjoy duty and quota-free access to the UK and EU markets post-Brexit," added the Kenyan High Commission in the UK.
The terms of EPA with the UK are contained in a 619-page document, which I know very few will read.
But it's worth reading despite its heavy dose of legalese. By the time the agreement was signed, be sure the UK had done a lot of background research.
Did we? The test of the pudding is in the eating; it's only after we start implementing EPA that reality will emerge.
Trade agreements are complex and have an inbuilt patriotic mechanism.
Trade negotiators, and we have very few in Kenya, look at all possibilities, trying to gain leverage in the long run.
This is why information matters so much. If you recall, the UK had a Cabinet-level post purposely for negotiation with the EU after Brexit, buttressing the importance of trade. We may not see the importance of trade based on data on total exports and imports divided by gross domestic product (GDP). We divide by GDP to ensure comparability across countries. You could say standardise instead of comparability if you want to appear learned.
Trade surplus or deficit is another popular measure; more exports than imports lead to a surplus.
Examples of countries using the first criteria include Luxembourg and Hong Kong (Special Administrative Region), Singapore and Seychelles closer home. Somalia seems to be performing better than us on trade. (See table above).
Instead of data, there was a chance to sample possible exports to the UK under EPA during a recent mini-exhibition in Nairobi last Wednesday.
Possible exports ranged from essential oils made from plants that grow in semi-arid areas, to handbags, belts, linen, purple tea, honey, earrings, among others.
The exhibitors I met were not industrial. They are more of cottage industries employing only a few people. They talked of scaling up one day. Some exhibitors said they had not yet started exporting their products.
Compare our exhibitors with British exporters, some of whom have been at it since the onset of the industrial revolution.
They probably consist of high-value machinery that is no match for our agricultural products, which was a sticking point in EPA. The fact is that as long as we are not industrialised, adding value to our products, we shall be on the receiving end of any trade agreement.
We could end up with a trade deficit. Think of tomato paste versus tomatoes, think of green tea vs tea bags. Think of coffee beans versus instant coffee. Think of iron ore versus steel or cars.
Other countries long realised this and have gone beyond exporting raw materials to value addition.
They then scaled up to feed into the global market. Think of India and pharmaceuticals and the boost it will get from the Covid-19 vaccine.
Think of South Korea and cars. Not scaling up has been our soft underbelly. The exhibitors did not have clear scaling up plans: Perhaps their businesses were too small to think of scaling up. Others feared copy cats and losing control of their enterprises.
The mini-exhibition might not have given us all the information on the future of EPA, but it was a good window.
By the time we sat at the negotiation table, it should have been clear what we shall offer, the supply chains and value addition points needed to compete.
One question that left my head spinning is how EPA will affect Kenya's trade with the rest of Africa.
- The writer is an associate professor at the University of Nairobi