Reality check: Mt Kenya region doesn't contribute 60 per cent of the country's GDP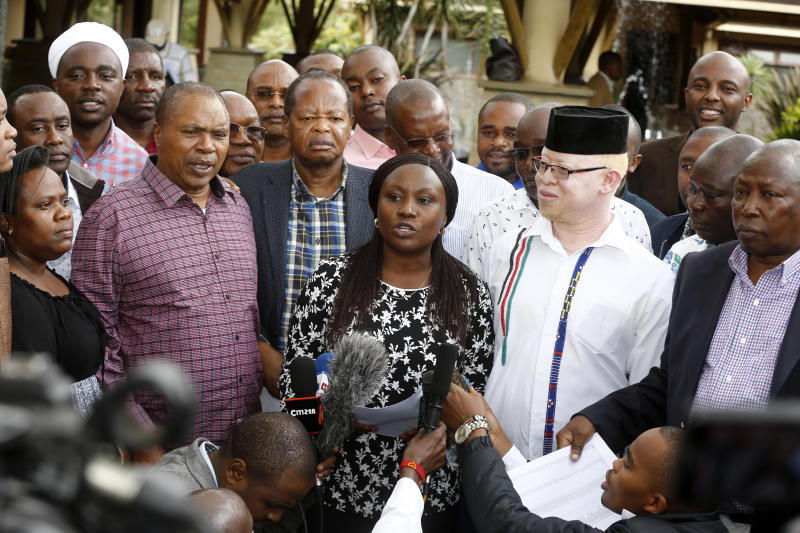 How much does the Mount Kenya region contribute to Kenya's Gross Domestic Product (GDP)?
More than 70 Members of Parliament drawn from the Mount Kenya region last week claimed the region was marginalised in terms of development support.
"We know that Mt Kenya region contributes over 60 per cent of our country's GDP yet only 20 per cent comes back to its people," said nominated MP Cecily Mbarire who chaired the caucus.
"Mt Kenya region must claim its rightful share of development in the country within the remaining four years of this current administration."
The World Bank defines GDP as "the sum of gross value added by all resident producers in the economy plus any product taxes and minus any subsidies not included in the value of the products."
This is calculated without making deductions for depreciation of fabricated assets or for depletion and degradation of natural resources.
The MPs claim that the Mount Kenya region contributes more than 60 per cent of Kenya's domestic wealth is false and unproven.
Since the establishment of the counties in 2013, the Government is yet to carry out a nationwide study on each county's respective contribution to the country's GDP.
In fact, the first study that comes close to solving the question is scheduled for release by the Kenya National Bureau of Statistics (KNBS) later this week.
In 2015, however, the World Bank conducted a study that used data from night lights to establish economic activity and create a ranking of counties by GDP contribution.
"On county-level, we find that Nairobi had the highest overall GDP in 2013 (Sh340 billion), followed by Kiambu (Sh300 billion), Nakuru (Sh230 billion), Nyeri (Sh100 billion), and Kilifi (Sh100 billion)," explained the World Bank in a white paper on the study.
This means while Nairobi County contributes the highest to the country's GDP, which at 12.5 per cent is much lower than the share often quoted. At the same time, the list of top ten counties identified by the study is scattered across the country.
Nakuru is ranked as the second largest contributor to GDP at 11.2 per cent followed by Kilifi, Machakos, Kwale, Meru, Kisumu, Laikipia Kisii and Kitui rounding up the top ten ranging from 8.2 per cent to 1.8 per cent in GDP contribution.
It is thus untrue to claim the Mt Kenya region contributes 60 per cent of the country's GDP.