Defrauded of Sh5m, he borrowed Sh70,000 and succeeded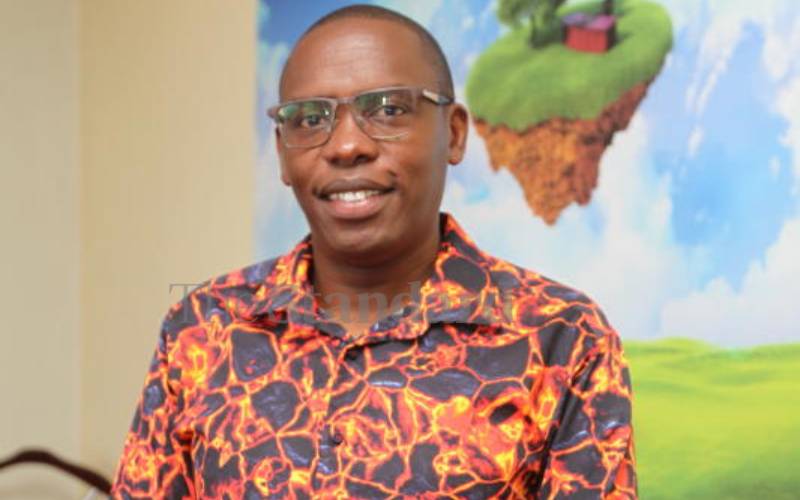 In a land deal gone wrong in 2008, George Wachiuri was defrauded of Sh5 million. This was 10 years' worth of savings, and for a man who had started and seen fail over 15 businesses, it was a tumble into near-depression.
But not one to give up easily, he borrowed Sh70,000 from a friend and threw himself back into real estate, and through Optiven, which he registered in 1997, has employed hundreds and been feted several times, nationally and internationally.
Entrepreneurs need mentors to succeed
Most of my business failures are because I lacked a mentor. This makes me passionate about mentorship and is one of the reasons I have a mentorship programme. Had I had someone to hold my hand when I was starting, I would have avoided some potholes and achieved success where I failed. Mentors have insight that can only be gained by true-life experiences and a mentee gets to learn what not to do from these experiences.
Hire the best people you possibly can
Your core team needs to be good at the job; your A-team. Hire the best talent you can afford. Second, don't hire family. You should always hire someone you can fire. Such people work with dedication. You must have policies and procedures and systems, and a workforce that believes in one's vision.
Keep at it; even dark clouds have silver linings
In 2020, commercial and office spaces' demand fell because people were working from home. Residential real estate on open spaces, which is what we deal with, went up because people discovered that they could use more space in their homes and thus demand went up. Also, people were able to walk or drive around to see real estate options in the market. Again, people discovered they need to go to gated communities and live on their own spaces.
Our diaspora clientele is also investing in real estate as they might come back and they need somewhere they can call home.
If you are jobless, don't wait, volunteer
If you are a graduate, don't just sit and wait for good fortune, Do something. If you've done marketing as a course, do online marketing. Also, volunteer.
I once volunteered in an audit form. I was receiving fare of Sh3,000 a month. When you volunteer, you are building your CV. In an interview you are telling people what you are doing, not that you are just sitting idle waiting for a job opportunity. Every employer who feels you are idle senses negligence and lack of thinking.
The future of our youth is in creating simple projects. It is also for people who are coming together. I know of people, in my village, who came back to my village after failing to secure a job in Nairobi. They are rearing rabbits and are not thinking about unemployment.
Don't have cash? Use your financial capital
If you have a skill and you lack the financial capital, you can use social capital. During my time, I used the relationships I had made to borrow Sh70,000 from a friend as startup capital.
Other than that, youths can start businesses that require no financial capital. I worked for agencies which did not need money to start, you just need to do some research. For example, you can do marketing and get paid a commission.
Automation is the future
2020 has taught us something about innovation; that automation is key to survival.
We have even developed an app where one can buy land online, shamba mkononi. One can pay, get receipts online, can tell which property has been bought, and so on. Companies are now doing automation. It is the future. Look at Facebook for example. They have very small headquarters but they are also able to do business globally. The future is not going to be as it was before Covid-19. To survive, one must be part of automation.
Your attitude is everything
It is important to keep a positive mental attitude. There are three Cs that I always talk about: Commitment, connection (network with people) and competence. Keep a positive mind. When you don't have anyone to inspire you, watch videos. I listen to John Calvin Maxwell, who has invaluable lessons on leadership. And Brian Tracy on marketing. This gives me motivation and inspiration. Also, the most important asset in a business is fostering a culture of performance, honesty, professionalism and focus in your employees. Customers feel it.