7 business survival lessons from Facebook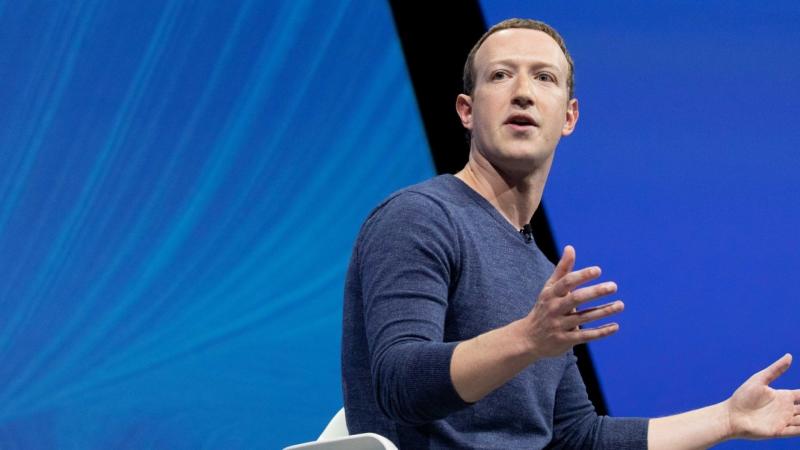 Ever watched The Social Network? Or read The Accidental Billionaires? These two biographical works provide a glimpse into the founding of Facebook in the early 2000s.
From a Harvard dorm room, Mark Zuckerberg – a dorky teenager obsessed with computers – goes on to create a giant social networking site in a mix of deceit, betrayal and genius
Welcome to the history of Silicon Valley.
Facebook has since risen to be a technology conglomerate with a portfolio of the world's most used applications such as WhatsApp and Instagram.
What can local businesses learn about from this $279.95 billion (too many trillion Kenya Shillings!) tech giant?
Of course, this is minus the backstabbing and countless violations of data privacy and antitrust laws that Facebook has been accused of.
1. Developing a revenue model is crucial
Once you have a product or service that you are offering it's important to develop a revenue model.
Facebook, the social networking site, connects people and friends and has over two billion users worldwide. It uses this as a front to attract digital advertising from marketers. This is appealing to businesses as Facebook has access to billions of people who might be their customers.
According to the book The Purpose is Profit, an integral step to developing a revenue model is by establishing the types and sources of revenue the business will generate.
"Revenue types include product sales, service fees, advertising sales, data access fees, license fees or commissions," says the book.
Know all the possible sources of revenue from your business so that you can easily figure out how to market it to the various clients who would be interested in the specific aspects.
2. Protect your money makers
Facebook's core revenue comes from advertising which it sells to marketers. The ads are displayed in all its offerings including the main social networking site – which has over two billion users worldwide –, Instagram and Messenger.
Nowadays, it's hard to go a minute on, for example, a video on Facebook without an ad popping up.
In 2020, ad revenue comprised 98 per cent of Facebook's revenue. The coronavirus pandemic has only accelerated this. Running a business requires one to be as aggressive as Facebook in identifying their main source of revenue and jealously guarding it.
3. Evolve or get overtaken
Since its founding, Facebook has expanded through acquisitions of dozens of start-ups mostly in technology.
These include well known ones such as WhatsApp, Instagram, Oculus VR and Giphy to others less known such as CTRL-labs.
In less than 20 years, Facebook is no longer solely recognisable as a social networking site.
Having an identifiable brand for your business puts you out there but businesses too have to keep evolving or stagnate.
A good example is Yelp, one of the first crowd-source local business review and social networking websites. It failed to evolve its business model only to realise its faults too late when others had overtaken it.
The firm in 2009 walked away from a $500 million buyout offer from Google. It also rejected a double price by Yahoo!
Since then it has been on a raging battle with Google, as the tech giant using its search engine perfected Yelp's business model.
4. Innovation and experimentation
Diversifying from the core business is key for any business. But at the same time the golden goose must be protected.
This is because some of the diversifications such as the Facebook acquisitions are not profitable in the short term.
Facebook has been experimenting on things such as Artificial Intelligence for future roll out.
Yelp also was slow in innovation which is a key contributor to its stagnation.
5. Have an emergency fund
We have all heard about the personal finance rule to always have an emergency fund worth at least six times your monthly expenses. Well, your business needs one too.
Cash reserves refer to the money kept by a business to meet short-term or emergency funding needs.
Cash is king, and if you always keep some money aside for your business emergencies, your business is in a better position to quickly implement strategic plans.
Ample cash reserves help companies like Facebook jump on emerging opportunities and also invest in long term projects. As a business owner, it is your duty to ensure that you have made financial projections, outlined your cash flows, expenditures and working capital to start setting up a cash reserve for the business.
6. Build an A-team
Having a great and enthusiastic team is one of Zuckerberg's keys to success. It is reported that Zuckerberg spends at least three hours a day with his core team and a huge chunk of his time is spent recruiting and finding the right people to add to the team. Any entrepreneur must have a solid team as they acknowledge that building a successful outfit is not done by just one person.
7. Customer feedback
Over the last few years, Facebook has taken a lot of flak especially on data privacy to the point of being accused of destroying democracy owing to its role in the US elections that saw Donald Trump win.
It is reported that since then, Facebook set up a tradition whereby Zuckerberg and the employees have a heart to heart sessions where they examine and question company policies and decisions.
For your business, customer and employee feedback is essential in ensuring that one can re-evaluate business decisions. When you receive feedback, don't dismiss it. Use it as a tool to grow the business.