The hardest thing I faced when starting my business…
Starting a business is not a walk in the park. No doubt, you will go through challenges. It is partly because of these challenges that some start-ups don't make it past the one-year mark.
Four entrepreneurs share their own struggles: the hardest challenges they faced as they went into business, and how you can safely navigate them.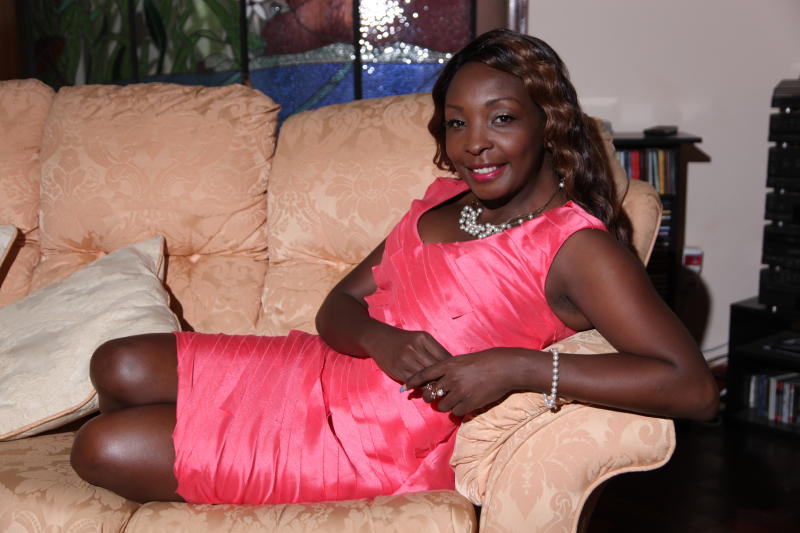 1. Choosing the correct client for our product
Kago Kagichiri, founder of Eneza Education, a company that offers revision and learning material via basic phone features such as SMS.
The designing, packaging and launch of the company's primary service, called dubbed Shupavu291, was the culmination of a trial and error process. The product we were designing was meant to make study material available for students through a phone. Our initial approach was to have schools subscribe to the service. So we went to school head teachers and began the trial phase. Two months in we took note that schools failed to pay subscription fees. It became cumbersome and we couldn't proceed in that manner. We needed to go back to the drawing board and find the right client.
On the second trial, we decided to target individual students through their parents. We figured that the user we should be targeting was the student – but through the parent. Provide the student the service and the parent to subscribe on their behalf. This time round it worked. And Eneza flourished from that point onwards. The business has expanded to Ivory Coast and Ghana.
GET IT RIGHT:
To identify the primary consumer of your product, ask yourself these questions:
1. Who am I trying to attract to my business? Who am I not looking to attract?
2. What is the need my product is filling? Who needs it the most?
Once you have that answered, find out what values your consumers hold dear. Does your product provide that? If it is a product aimed at teenagers, do you see them reaching for it from a product aisle?
CEO and founder of Jijenge Credit Limited, Peter Macharia, advises that this is the first step for any entrepreneur hoping to succeed.
"That is how you arrive at the correct business model – a solution that you can sell to those who need it."
2. Having all revenue made go into paying back a loan
Yunucke Kwamboka, businesswoman
I started a retail business selling basic household items about two decades ago. I took a loan of Sh 400,000 to set up the business. It was a gamble because I knew loan repayment would soon take effect.
The immediate challenge I faced was to sustain the costs of running the business while paying off the loan too. So for the first two or so years, proceeds from the business went into paying the loan. That is how I learnt that to be successful as an entrepreneur, one needs to have a way of paying off personal bills that is not linked to the business. Lucky for me I hadn't quit my job as a teacher, so my salary fed the family and paid bills. Had I started sustaining my family through the business, I wouldn't have survived.
Beat the early business cash drain
Before your business can pay you back, you will need something to tide you over. Most of the time, the revenue made will be ploughed back into the company to drive the growth it needs and fund the tools that are essential.
Seasoned entrepreneur Mary Muthoni, CEO and proprietor of St. Petroc School, says that the secret is planning and budgeting for a start-up. "In the formative years work with a lay out of a budget – one that will see the business achieve its objective and start making a profit. This budget, she says, should be the guiding principle."
3. Getting a loan was and still is, an uphill task
Teresiah Wairimu, owner of Jolly Poultry
Jolly Poultry was registered in 2015 but began operations a little over two years ago. We are involved in brooding of improved kienyeji chicks – otherwise known as kuroiler. I import chicks from India and sometimes Tanzania. India is the pioneer in raising kuroiler chicken and their hatcheries are said to be the best in the world. The birds are good for meat and egg production. And demand is good.
It is precisely because of demand that I figured I would need to grow and expand the business soon after I started.
The plan was to start our own state-of-the art hatchery here in Kenya so that we won't need to import the chicks. I needed Sh50 million to start building a breeder and hatchery. I then applied for a loan from a local financial institution. It is now more than a year since I applied for the loan. When I called the institution all indications were that I wouldn't get the money.
Being a start-up, I think, they did not trust my business to repay the loan. Teresiah is still hopeful that she will get the money from somewhere else.
Increase your chances of getting a business loan
Moses Gitau, head of business banking at Co-operative Bank Kenya says that the success of a business loan application is hinged on trust. In other words, the institution issuing the loan wants the applicant to assure them that they are an established and legal business in the country and that they would be able to pay back.
"You attract this trust when you have well-kept business records. It would greatly help if all business transactions were done through formal channels. For instance, a bank account," he says.
He also adds that knowledge of your field helps a great deal.
"Your chances of getting the loan is boosted when you demonstrate that you have done some market research and that you – the entrepreneur – are the one running the business full-time and hence takes full responsibility. Running the business by 'telephone' wouldn't reflect well on you."
4. Overcoming the 'local and inferior' tag on our product
Leonard Korir, founder of MobiDev Kenya Ltd
When we started our mobile software company, we struggled to earn the trust and confidence of local companies. Nobody believed that software developed locally could do the job and provide superior functionality. As such, MobiDev got passed for foreign software developers.
The financial industry – the industry for which MobiDev provides solutions – is risk averse. They want to trust the software. Yet, locally made does not inspire that much trust.
Our big break was when we got our first big project from a Canadian organisation. They loved our work; so much that they referred us to corporates and multinationals. And slowly local companies began giving us work.
How to gain influence quickly
Kate Kibarah, founder of Kate's Organics says that public trust has to be earned.
"This is by, among other things, maintaining high standards, giving the customer exactly what you tell them to expect, and putting out a high-quality product," she says.
Kate's Organics was once a small start-up. Today, the company's products are available in all the major chain supermarkets in Kenya, and according to Kate, enjoying a considerable amount of success.
To get there, one has to be patient as it takes time.
"And as you are gaining their trust, " Kate says, "Do not engage in funny schemes to make quick money because the public will lose that trust ."
5. Running into corruption headwinds
Betty Gichuki, founder of Create A Tee Limited, a print-on-demand business
Create a Tee Ltd is a print on demand business. It has been on business for four years now. I have started two businesses before and I failed in both spectacularly. My first venture was importing from China some patriot-branded merchandise. The business flopped.
My second attempt at the game saw me partner with a local football club to produce branded merchandise. But the success of the business was pinned on the success of my relationship with club management. The problem arose the moment some club managers demanded quid-pro-quo. The business failed.
With Create a Tee I finally found a business model that works: one that has made it easy to do business while avoiding the need to give kickbacks. We have a niche market. And we have made it easy for the customer to interact with us even without physical meetings.
Evade corruption
In the latest rankings released this year, Kenya was ranked 137 out of 180 most corrupt countries.
It is therefore not shocking to encounter cases of start-ups struggling against corruption.
Maggie Ireri, the CEO and founder of TIFA Research, says that there are a few ways entrepreneurs can experience growth without yielding to corruption. She shares a few tips:
·Only do business with reputable companies.
·Perfect your product delivery process. Do such a good job so that satisfied clients will refer you to more clients.
·Lastly, have a unique and superior service or product that few to none can match.
With such a product, clients will opt for you without demanding kickbacks. "They will need your product more than they will need the kickback," Maggie says.
6. Finding the right workforce
Ian Mati, owner of Vintara Collections.
My start up being In the fashion industry was me getting into an unfamiliar territory. As a manufacturing business, I knew that quality control needed to be top notch. Clients needed to trust Vintara's workmanship. Tailors and seamstresses were at the top of skilled labour that I needed to hire. But most of them proved to be unprofessional. Some came to work as late as 11am and would leave as early as 3pm. I struggled to have them stick to work ethics.
I had to fire those who could not fit into the company's culture and re hire. I have been able to get rid of many. Since we went into business there are probably less than 20 per cent of fundis we started with that still work for us.
Get your staffing needs right
Lizzie Wanyoike, proprietor of NIBS College and Emory Hotel, says that the people you hire to work for you may make or break your start up.
"Hiring staff who are skilled and motivated should be a basic recruitment policy for all businesses. I am a teacher by profession. So, when I was hiring staff to work at NIBS I could tell those who have the right skill and those who, beyond getting paid for the job, found purpose in their duties," Lizzie says.
There is one critical person however, she says.
"The entrepreneur is the most important staff member. Do not let other people run the business on your behalf: you are the one with the vision and you should be there throughout."