Medical mistake opened up world for this MP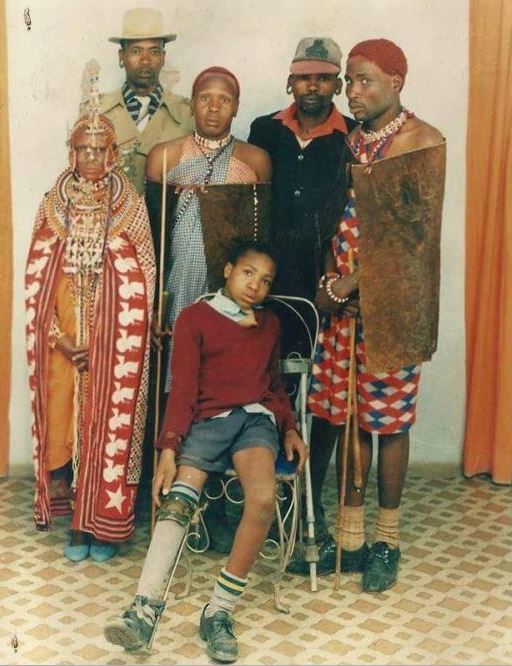 "I lost the use of my legs at the age of 12. The moment the doctor announced I'd be handicapped for life, everything changed. I had to rethink my future," says 40-year-old David ole Sankok. "I'd wanted to become a cattle rustler; it was the only thing I knew. Without my legs, this would never be possible. I was devastated at the time, but chose to change my path."
Ole Sankok, 40, a multi-faceted entrepreneur, runs a thriving farm and resort in Narok and is a nominated member of Parliament. He shares his story with Hustle.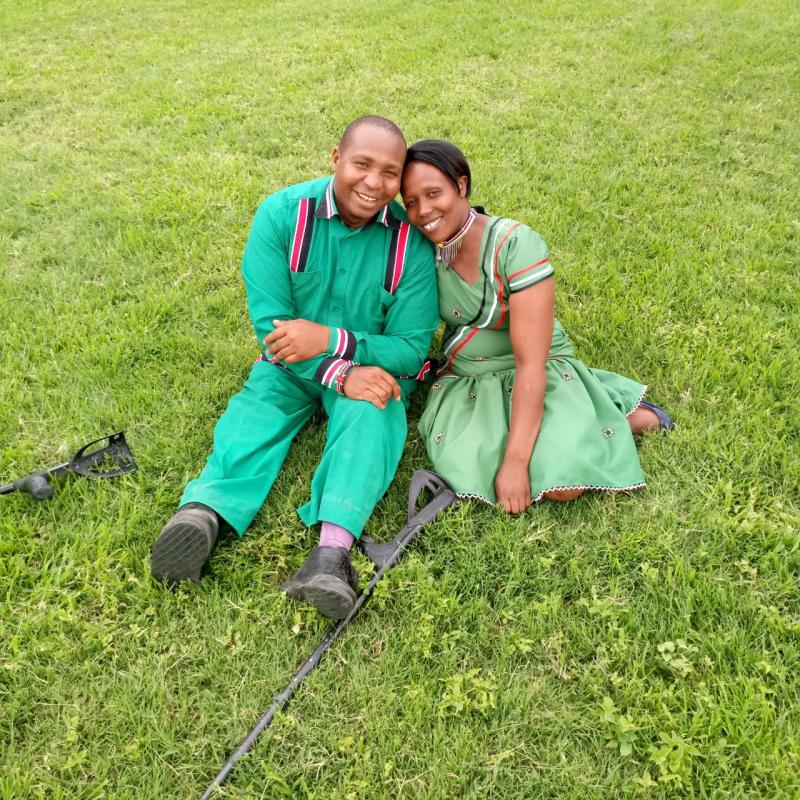 You have found great success as a livestock farmer, what is your secret?
We specialise in a seasonal turnover of buying and reselling livestock using the supply and demand curve to maximise our profits.
In January, in Maasai land, there is an over-supply of livestock for several reasons. People have overspent during the December holidays and now it's time for children to go back to school. Inevitably, the general population is struggling financially, no one is spending.
On the other hand, the farmers need to sell their stock because they too are desperate for money to send their children to school and prepare their land to plant wheat, barley and maize. Supply is high, demand is low, you follow?
The problem is, the land is dry, and because there is no food, livestock is emaciated, bringing the quality and cost of the product down. That's when we buy. We spend approximately Sh17,000 per cow and Sh2,000 on goats and sheep.
When does the season change?
In August. It's the beginning of the tourism season. Hotels and lodges are busy, not just with tourists but with government conferences and seminars because the budget has just been read.
For the trader, he isn't worried about school fees, children have closed schools, there is plenty of food because of the rains and the livestock is doing extremely well. Naturally, pastoralists are holding onto their stock. Supply is low, demand is high; that's when we sell.
Our cattle go for approximately Sh60,000 and our goats and sheep for between Sh7,000 and Sh15,000. On average, this brings our profit to Sh43,000 per cow and Sh10,000 for the goats and sheep. We buy 200 cattle and 1,000 goats and sheep. Our turnover, in under seven months, comes to at least Sh22 million.
This doesn't include the Friesian and Sahiwal calves which we sell at Sh150,000. The farm also supplies the resort with vegetables and dairy products.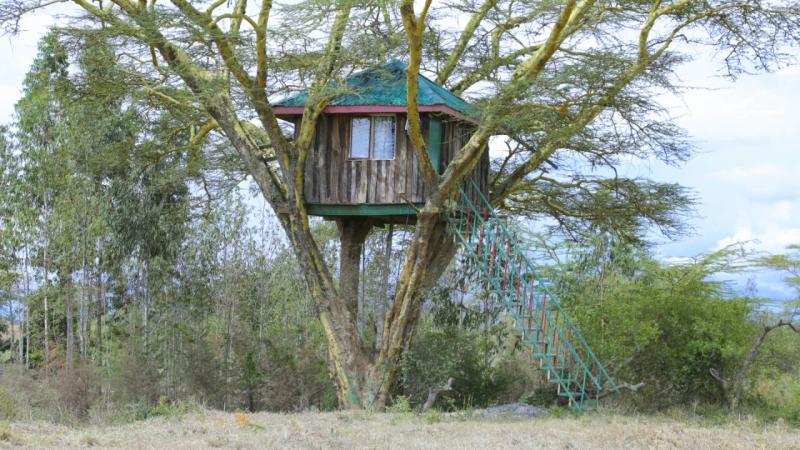 Tell us more about the country lodge
It's called Osim Country Lodge and is nestled in the beautiful scenery of Narok county. It sits on seven acres of land near the riverbed, which is very difficult and expensive land to acquire.
I bought the first parcel in 2013 and accrued more acreage over time. It was hard to convince the owners to sell so I told them I intended to start a mortuary on my piece of land. Because I am a doctor, they believed me. No one wanted to live near a morgue, so they sold. I spent about Sh36 million on the land; the property, including the structures, is now valued at about Sh260 million.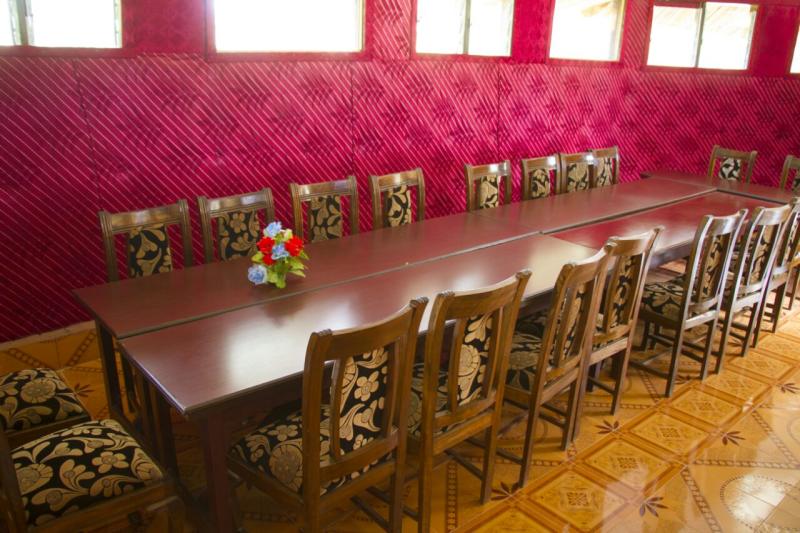 That's called being shrewd
Yes, I've had to be. Growing up, opportunities were difficult to come by, especially after I became disabled overnight. I was born and brought up in Narok to an extremely poor family. Many of us in that situation didn't think of things like school. When the chiefs were tasked with promoting education in our area, they came to my home and demanded my father send at least one of his children to school. He picked me.
Don't get me wrong, this wasn't a compliment on his part. I was mischievous and rebellious, and he was happy to be rid of me. He sent a message to the headmaster telling him to beat me at will because he knew I was the problem.
So I was given away to school. But I hated it. I was just passing time until I could get circumcised at 16, become a Moran and increase the miserly livestock we had of 28 goats and 7 cows to something more substantial. I had already identified a place in Naivasha where I'd steal my first cattle from. Then I lost my legs.
How did you lose your legs?
I contracted pneumonia and my parents rushed me to the nearest clinic in the middle of the night. The doctor who gave me an injection hit the wrong nerve. The next day, though my fever was gone, I couldn't move my leg. One week later, a doctor at Kijabe hospital told me I would never walk.
I learned at 12 that I needed a different asset other than the one I had been counting on. I engaged my brain and my mouth. I couldn't run or fight like the other boys, but I could convince people to listen to me and I could study.
I had perpetually been at the bottom of the class. It was so bad that the only time I became number 71 out of 72 and went to gloat to the headmaster, he informed me that one student hadn't sat the exams, so essentially I was still at the bottom.
Did your grades improve after the injury?
Yes, so much so that I eventually topped my class. I was called to study medicine at the University of Nairobi and in 2000 became the chairman of the Student Organisation of Nairobi University (Sonu). I was shrewd even here, and it was common for me, when we rioted, to be summoned to the highest offices of the country and asked to quell the demonstrations. This came with money, sometimes up to Sh300,000 which I distributed among the student leaders, ending the riots.
Later in life, I learned to use this persuasion for more honourable pursuits. When I was called to the same high offices in the country, I spoke about the plight of persons with disabilities in Kenya.
I am proud to say that during my 3-year term, from 2014-17, as the Chairman of the National Council of Persons with Disabilities, my campaign for equality made huge strides for people like me, some who had never had anyone speak on their behalf before.
People with disabilities are very able, if they are given the right time, space and consideration. I climbed Mt Kenya in six days. Everything is possible. At my country lodge, I employ persons with disabilities and give them roles best suited to their abilities.
You operate your ranch in a high tourism area, what makes it stand out?
Apart from our cottages and manyattas which give a real Maasai lifestyle feel to our guests, our biggest selling point is our treetop cottage, that literally sits suspended in branches. Each night, we remove the ladder that connects the cottage to the ground, allowing our couples to have the experience of being alone and removed from the real world. This room is almost always fully booked.
What is the hotel's capacity?
We have thirty-two rooms, a conference hall for 40 and a field which can accommodate one thousand people.
Another unique feature is that our cuisine is prepared solely by local Morans and our produce sourced fresh from our farm. A guest can even pick their own products before it is cooked for them.
You've accomplished a fair bit in life, what are some of your proudest moments?
In 2016, in honour of my contribution to the campaign for persons with disabilities, President Uhuru Kenyatta recognised me as one of the heroes of Kenya. It was humbling.