How to make money from mushroom farming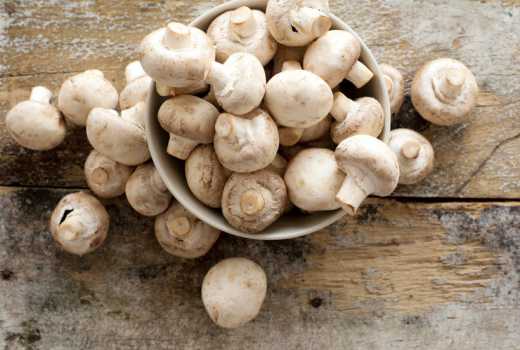 Mushrooms are a nutrient-rich, profitable and underexploited crop.
These edible fungi are a great source of lean protein, antioxidants and essential vitamins.
And under the right conditions, you can quickly turn an investment of Sh500 into Sh8,000. Mount Pleasant Mushroom Consultants' Jeff Anthony explains how to get started.
What you'll need:
1. The mushroom farmhouse
According to Mount Pleasant Mushroom Consultants' Jeff Anthony, there are two qualities you must pay attention to when constructing your structure. First, temperatures need to be below 250C; second, humidity levels should be above 75 per cent.
This doesn't mean you need an air-conditioned unit. If you have an iron-sheet structure, Jeff says, you can attain these conditions by placing papyrus mats underneath the iron sheets and lining the ceiling with polythene to control the heat. Further, line the floor with polythene, and then on this, sprinkle a layer of wood shavings soaked in water.
"Contrary to popular belief, the room doesn't need to be dark. If you have a room with windows, just cover them with mosquito wire so air circulates, but no insects get in. You don't need to block out all light."
2. Spawn and substrate
To start your crop, you'll need mushroom seed, or spawn. You can purchase a kilogramme of this from Sh500. This, in turn, will give you a yield of about 10 kilogrammes of mushroom.
Since the crop doesn't grow in regular soil, you'll need substrate, which tends to be treated agricultural waste. You can use wheat, rice husks, dry banana leaves, groundnut shells, or bean or coffee waste.
"I use sugarcane bargasse – which is the fibrous material that's left after sugarcane is crushed – and mix this with molasses and bean straw to make my substrate. I put the mixture in a polythene bag and then boil it in a metal drum for 45 minutes to kill any micro-organisms," says Jeff.
After the substrate has cooled, Jeff then places it on a surface sterilised with spirit and mixes in the mushroom spawn. He then packs the mixture into polythene tubes that are hang up in his farmhouse. A month and two weeks later, you can expect your first harvest, he says. After this, for three months, you can harvest mushrooms weekly.
"I don't advocate using sawdust as a substrate as it has low nutritional content and might have come from an acidic tree, which would affect the growth of mycelium. Mycelium is the white substance that eventually produces mushrooms."
3. Substrate bags
You can use gunny sacks or polythene tubes to pack in your substrate and grow mushrooms. This way, you avoid using polythene bags. If you buy 12 kilogrammes of mushroom spawn, Jeff says you'll require at least six gunny sacks.
4. Training
There are several things to keep in mind when it comes to growing mushrooms, which makes getting some help from the experts important.
For instance, while button mushrooms are a popular strain to grow, they're prone to infection. Oyster mushrooms, on the other hand, are hardier.
"Another challenge with button mushroom production is that it takes a month to prepare the substrate, while for oyster mushrooms, you simply pasteurise the compost on day one and plant the following day," says Jeff.
You'll also need to know how and when to shock your crop into fruiting. While you can probably get by on YouTube tutorials, you may want to engage mushroom farmers. Jeff says his training costs from Sh15,000 for individuals to Sh30,000 for groups of five to 100, and Sh45,000 for NGOs and organisations. His two-day training includes the costs of setting up a mushroom farm.
What you don't need:
A complex structure
According to Jeff, you don't have to invest in a complicated, expensive structure to start your mushroom farm. A simple mabati room kitted with natural materials and hooks hanging from the roof to hold the polythene bags or gunny sacks would do.
The money
Sh50­­0: The cost of a kilo of mushroom seed, or spawn. You can harvest 10 kilos of mushrooms from this.
Sh800: The amount you can sell a kilo of mushrooms for, while a 200-gramme punnet can retail at Sh200.
3 months: The length of time you can harvest mushrooms before you need to start a new crop.
Social strategy
On Facebook and Instagram:
Fresh mushrooms are highly perishable, so you'll need an effective social media marketing strategy, or to invest in freezing or drying facilities to extend their shelf life. You can advertise sales promotions on Facebook and Instagram pages, as well as share mushroom recipes and nutritional information.
On WhatsApp and Telegram:
Spread the word about your mushrooms through WhatsApp and Telegram to reach large groups of people easily. Many estate communities have organised themselves into groups online, so get into one of these, or create your own and send out regular messages on the offers you're running, as well as links to your Facebook and Instagram pages.
Word of mouth:
Encourage your customers to spread the word about your mushrooms to their friends and family. Also consider putting up posters in your neighbourhood or church to spread the word. Emphasise the nutritional content in mushrooms, and ensure your packaging includes your contact information. You may also throw in a recipe.