Scents by Geraldine: The ins and outs of contract manufacturing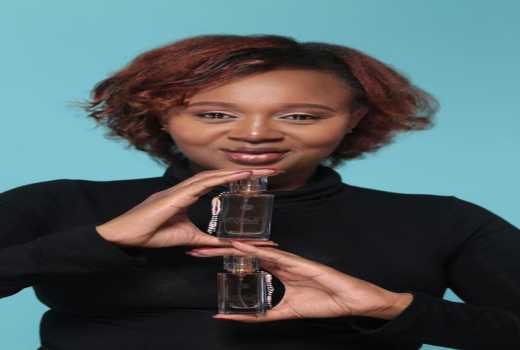 Geraldine perfume
NAIROBI, KENYA: It's well known that manufacturing anything is capital intensive. From the equipment and expertise required, to the large volumes of raw materials needed, setting up your own factory is an expensive and daunting task.
So what do you do when you have a dream to manufacture your own perfume line? How do you go around the great hurdle that is raising funds?
For Geraldine Gitau, 33, the answer was outsourcing.
The founder of Scents By Geraldine Ltd walks us through the process of realising her dream of creating a signature scent – Whole By Geraldine.
Through contract manufacturing, she has succeeded in bringing a high-quality fresh, floral and oriental fragrance to the local market without ever having owned a factory.
Who is Geraldine Gitau?
I am an African woman, the proud mother of a 5-year-old boy, a wife, a pilot by profession and a perfumer by passion.
Why did you decide to start a perfume line?
I have been lucky enough to work in an industry that allowed me to travel and exposed me to different cultures and ideas.
At one point in my life, however, I found myself under lots of stress, and I wanted to create something for myself. I have always loved perfume and I couldn't find a quality perfume to buy locally.
For a while I toyed with the idea of making my own fragrance, but I had a lot of self-doubt. I kept wondering if I could really do this, what people would think of my idea, if I would sell the product and all that. And then in October 2016, I decided to take the leap because I was determined to make a change before the year ended.
What were the first steps you took to create your own scent?
I started by doing my research. I knew very many successful businesspeople whom I could talk to, but none of them had ever dealt with perfume production. So I went online to find out everything I could about getting my scent manufactured.
How did you end up picking the manufacturer you're currently working with?
I sent out several emails to three suppliers in three countries. The people in the first country in Europe took too long to get back to me, and I was a bit hesitant to work with suppliers from the second country over quality concerns. There are a lot of fake products in that country, which I'd rather not name to avoid tarnishing reputations, but I wasn't sure I would get something authentic from them.
I finally settled on a German company because it responded to my emails within 48 hours as promised, and its website was well structured.
I had been leaning towards the first country simply because they speak English, but as much as English is a foreign language to the Germans, we found a way to communicate and make it work.
The supplier also offered a lower minimum quantity per order. With them I could order 50 bottles, whereas with manufacturers in the Far East, the minimum I could order at a time was 5,000 bottles.
How did you come up with a formula for your scent?
The best option would have been for me to go to the laboratory in Germany, but I had to be very careful, as I was using my savings. I opted not to go but to communicate with them online.
It was a struggle at first because there was the issue of trust, but it was also a do-or-die moment for me.
The first step was the manufacturer sending me a questionnaire that I had to fill so that they could get to understand what I was looking for.
They asked questions about who I was, who the target audience for my perfume was, their ages, if they were male or female, how strong I wanted the perfume to be, the ingredients I wanted to go into it, and so on and so forth.
How did you decide on the ingredients you wanted to go into your fragrance?
I chose notes and ingredients that Kenyans know and love.
There is lemon, coconut, vanilla, lily and Asian lotus, which I smelt when in Egypt for my honeymoon. That was actually a very informative trip because I got to see what goes into the making of perfumes.
So they sent you samples based on the questionnaire?
Yes. They not only asked me what ingredients I wanted, but also how much of each ingredient I wanted in my perfume. Based on the information that I gave them, they sent me the first three samples.
I had to pay upfront for these samples and I kept praying to God that they would actually arrive and that I wasn't being conned. Remember, I had never met these people, so it was a bit of a tense moment.
The samples arrived as promised, but it was a bit tricky for me because this was the first fragrance I was working on. It was something that I liked, but I had to make it a scent that everyone would like, too. From that first set of samples, I picked one and told them the changes that I wanted made to the formula. This was in November 2016.
In December, I got the second sample set, asked for additional changes and finally in January 2017, I got the third sample set that went on to be my signature scent.
The whole process took three months, but if I'd been able to travel to Germany, it would have taken a week.
What came next?
The Germans were kind enough to send me sample bottles from which I chose my bottle. I got a graphic designer here to design the logo, name and packaging. I registered the barcodes at GSI Kenya and sent all that to Germany.
Production of the perfume began in March, and by April, everything was ready to be shipped to Kenya.
However, I didn't get my perfume here until July because I belatedly discovered that most logistics company don't ship large quantities of perfume as it's flammable. Eventually, we had to break the shipment up into four packages and flew them in with Kenya Airways through a German company.
How much did all this cost you?
To come up with the product, I spent about Sh2 million. And then there was the shipping, duty, Kebs (Kenya Bureau of Standards) costs to certify the scent, as well as paying for the barcode and other expenses. In total, I've spent Sh3.5 million.
And what kind of sales do you anticipate?
I'm not really expecting to break even with my first shipment. However, I'm anticipating a turnover of Sh3 million by mid this year.
I'm currently working on a marketing campaign that I will launch in February. I got positive results when I did something similar in August last year, but then elections happened and everything slowed down. Around the Christmas season, sales picked up, so I want to keep the momentum going. I'm expecting a good 2018.
How do clients get a hold of your scent?
In Nairobi, my scent can be found at Style Up Boutique along Kenyatta Avenue. You can also connect with me through my website, Facebook, Instagram or Twitter, and we shall deliver the perfume free within Nairobi and its environs.
For those outside Nairobi, I send the perfume by courier. However, I'm in talks with several stores to stock my perfumes so that people get a chance to sample the scent before they buy it.
What should one look for when deciding on a contract manufacturer?
I would advise that you meet your supplier face-to-face, although this wasn't possible for me. If you can't make it to their location, then Skype comes in handy.
Pick someone who's flexible, especially when it comes to changing aspects of your product, and, of course, someone you can communicate with easily. If you know what you want, pick a supplier who will more or less be in line with your needs.
Any plans to launch another scent?
I'd like to do another female scent and my first male scent – I received many requests from men asking for something for them. I'm also in the process of creating bespoke perfumes for individuals. However, it's going to be a process because I need financing. I'm hoping to launch the new scents by mid-2018 though.