Lands CS: All land transactions to be carried out in their respective counties from July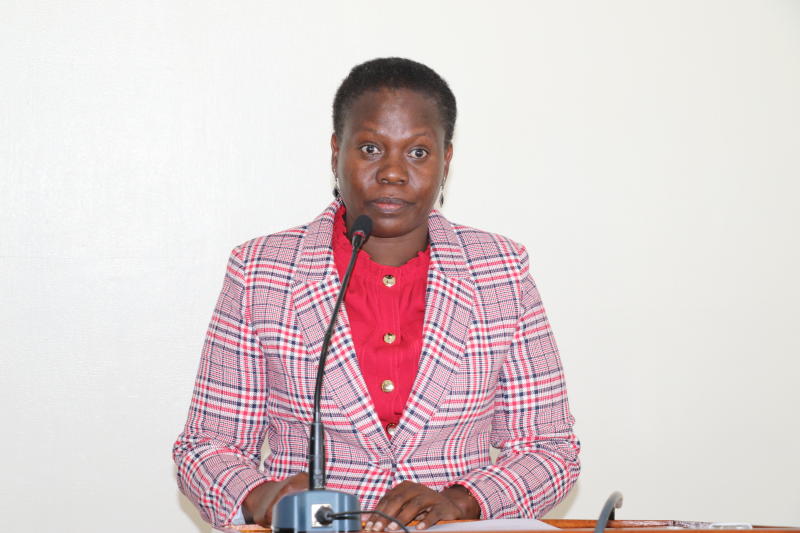 Lands Cabinet Secretary Farida Karoney has said, from July, all land transactions will be handled at county and sub-county level.
Ms Karoney (pictured) said the ministry's plan to close the Central Land Registry in Nairobi, this financial year, was still on course.
"The Nairobi Registry will serve Nairobi County only. The rest of the files will be transferred to their respective counties and sub-counties," said Ms Karoney on Wednesday at a meeting in Nairobi.
Karoney also told lawyers who are helping their clients process land documents, to urge them to collect the documents immediately they have been processed.
She said there were many documents lying in land offices uncollected.
Lands Principal Secretary Nicholas Muraguri said the plan to digitise the processing of land documents would be of great help to the country.
Dr Muraguri said a digital system would promote transparency, and combat fraud during land transactions.
"We are working closely with all players involved to ensure the digital system will have no loopholes. We want it to effectively serve citizens," said Muraguri.
While commenting on the digital issue, Karoney said the system had been tested and it had been proven that it is possible to register land in Nairobi within 12 days, down from 72.
KCB saves NBK from certain collapse
Troubled National Bank of Kenya (NBK) has got a new lifeline, following a proposed 100 per cent acquisition by Kenya Commercial Bank (KCB) Group.