Exposed: Why ugali, chapati are 'sub-standard'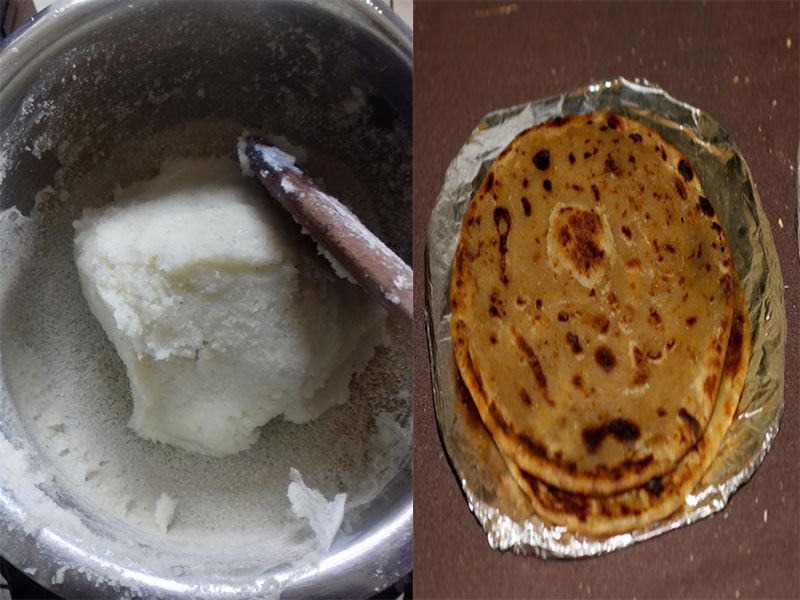 Only 28 per cent of maize and wheat flour on supermarket shelves meets the stipulated standards of micro-nutrient quantities, a Government survey has revealed.
Micro-nutrients are chemical elements or substance required in trace amounts for normal growth and development of living organisms.
Nutritionist Millan Ochieng' says micro-nutrients such as iron, zinc and vitamin A are present in their natural forms in vegetables, fruits and meat.
"But how many Kenyans eat these foods in the required standards to get sufficient micro-nutrients? Most people even overcook vegetables, thereby losing the nutrients," he said.
Mr Ochieng' says the micro-nutrients improve people's sights and skin tones and prevent diseases such as goitre.
"This is why the Government came up with a policy to fortify staple foods that most Kenyans consume to cater for the inadequacies of these micro-nutrients in their natural forms," he said.
According to the findings by the Ministry of Health's food safety unit, consumers are being deceived by manufacturers who label their products as fortified — containing extra nutrients.
The report says none of the 177 maize flour samples collected exceeded the regulatory level of 1.4 milligram per kilo for vitamin A. The highest level was 0.8mg/kg.
Only five per cent showed compliance to both iron and vitamin A, while 12 per cent showed compliance to both zinc and iron. "If official control provisions were to be followed, only 28 per cent of the samples should be placed on the market," says the report. It calls for urgent interventions for correction and to protect consumers.
Kenya has prioritised four food products – maize and wheat flour, table salt and vegetable fats and oils – to be fortified in line with legal requirements enforced in 2012.
While 97 per cent of the 156 wheat flour samples collected for the survey showed compliance for total iron, 65 per cent had zinc levels below the minimum regulatory level of 40mg/kg.
The survey conducted between March and April focused on six counties of Kiambu, Kisumu, Machakos, Mombasa, Nairobi and Uasin Gishu.
These counties, according to the report, have high number of manufacturers of fortified foods and high customer population size.
The report says more than half of Kenyans are taking salt that does not meet the required standard of iodine levels of 50-84 mg/kg.
As for oils and fats, fortification is "very good" in terms of compliance to the regulation, but 73 per cent of the samples failed to attain the minimum vitamin A regulatory level.
Samuel Ochieng' from the Consumer Information Network says the problem could be compounded in rural settings, where households largely consume unfortified products.
"Fortification is not just a fancy idea. It has lifelong implications for consumers and must therefore be done properly," Mr Ochieng' said last week during the Kenya Food Fortification Summit.
The summit was held to reflect on gains made in increasing content of essential micro-nutrients in processed staple foods.
According to Geoffrey Imathiu from the Meru County Association of Grain Millers, small-scale millers in Kenya continue to face a number of challenges, including technological, financial and human capacity. "We do not have proper equipment to do flour dosage and mixing. In addition, the cost of premixes and routine testing is very prohibitive to small-scale millers," said Mr Imathiu.
Head of Preventive and Promotive Health Services Peter Cherutich said nutritional security and dietary diversification remained key components of Government's Big Four agenda.
The Ministry of Health official assured consumers that Kenya had intensified multi-stakeholder engagements to fully address micro-nutrient deficiencies.
Kenya, he added, had made remarkable progress in fortification, which has seen reduction of goitre cases to six per cent from 35 per cent two decades ago.
The European Union has injected Sh350 million into 'Strengthening the Kenya National Food Fortification Programme'. Part of the programme's mandate is to establish a food fortification reference laboratory at Jomo Kenyatta University of Agriculture and Technology.