Be warned of fake alcohol tasters this festive season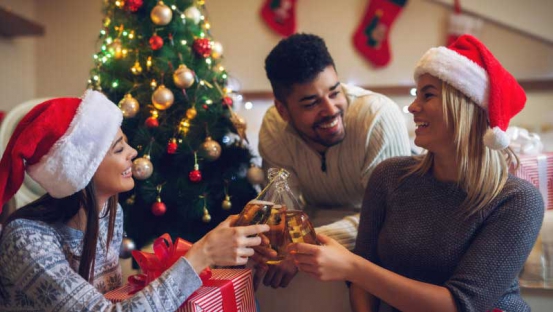 Fake top branded spirits are already here for Christmas festivities and so are fraudulent tasters.
"Do not be taken in by either," warn food experts.
Kenyan market, and particularly Nairobi, has in recent years warmed up to whiskys and spirits driven by a growing young working class.
The growing palate for spirits, says Stephen Mutoro of the consumer lobby Cofek has also created a huge parallel market for fake spirits mimicking leading brands.
"In many cases it is impossible to tell the fake from genuine, without complex testing technologies," Mutoro says.
"Forget Mutoro," says Isaac who is nursing a bottle of 'ready to drink' vodka at a city joint. "I can taste a fake a mile away." His friends agree and will rarely start on their 'zingas' before Isaac has tasted and confirmed to be the real thing.
Isaac is one of many emerging amateur tasters in Nairobi.
Counterfeiters of spirits, Isaac says have become so sophisticated that it is impossible to tell the difference from the packaging or appearances."But the real thing has a distinct taste and scent nobody can fake. I will pick it out for you, anytime anywhere," says Isaac.
But most tasters are fake, according to a new study which recently put samples of top brands in Kenya to extensive testing including tasting. The report was published in the October issue of the journal Food Chemistry.
Food and chemical experts from the University of Nairobi, Germany and Canadian research institutions collected potentially fraudulent top brand spirits from several towns in Kenya including Nairobi.
They also purchased similar brands from Russian online shops and shipped them to Germany for testing.
Brands from Kenya included Bacardi Superior Rum Carta Blanca, Johnnie Walker Red Label Scotch Whisky and Smirnoff Red Label No.21 Vodka - all purchased from supermarkets and wine and spirits shops.
From Russian online liquor merchants team ordered Absolut Vodka, Bacardi Superior Rum Carta Blanca, Jack Daniel's Old No. 7 Tennessee Whiskey and Johnnie Walker Red Label Scotch Whisky.
The team had also bought authentic samples of the same brands from German distillers for comparisons.
Led by Alex Okaru of the University of Nairobi, the team used sophisticated chemical analysing technologies, not available locally and confirmed two of samples from Kenyans and four from Russia to be fakes.
"From lab analysis some of the Smirnoff vodka samples from Kenya showed dramatic differences in their chemical composition compared to authentic products indicating adulteration," says the report.
The Kenya-sourced vodka, the study says, was two times cheaper compared to the genuine item.
The samples were subjected to trained food tasters. "The participants were specifically trained in basic techniques of sensory analysis."
While about a third of the tasters were able to pick some differences they were not able to tell which taste belonged to the fake or genuine product.
"In some cases the tasters were able to discriminate between the brands, but unable to assign which one was the premium brand."
What comes out of this exercise, the study says, is that it is difficult for even trained tasters to identify counterfeited brand spirits by taste.
In general, the study concludes, that assessing spirits on the basis of taste, odour, colour, texture and appearance called organoleptic testing is not possible for untrained people and cannot distinguish counterfeit from authentic spirits.
The reason why Isaac or any other amateur tasters will not be able to detect a fake, the researchers say, is because of the high counterfeiting technologies being applied today.
But despite this, they warn some of the counterfeit beverages may contain harmful ingredients which may endanger public health.
For example, unlabeled ingredients such as flavours or additives, the study says may pose allergenic risks, or in the worst case they may be adulterated with methanol may.
—www.rocketscience.co.k