Underage alcohol consumers in Kenya inducted by kin, survey shows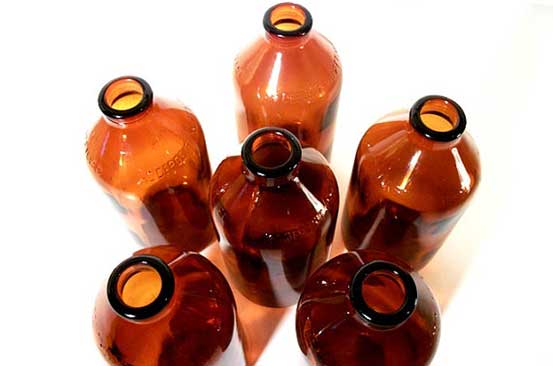 NAIROBI: On the back of disturbing cases of hundreds of minors rounded up in entertainment clubs, a shocking new study has indicted relatives for introducing children, some as young as 12, to alcohol.
The IPSOS survey indicates that relatives and friends (49.3 per cent) introduced majority of underage alcohol consumers to their first drink at between 12 and 16 years of age.
"A wide majority of the underage alcohol consumers, over 56 per cent, had their first drink between the age 12 and 16 years," said Michael Kagali, a senior IPSOS researcher.
The survey found out that at least three in every 10 children in the country have consumed alcohol.
It warns parents and guardians to be more vigilant on special occasions and during school holidays when children are more likely to indulge in alcohol.
The findings turn the spotlight on family parties like birthday and graduation bashes where alcohol flows freely.
On underage frequency of alcohol consumption, the survey found out that 44.9 per cent of children are most likely to fall for the temptation to indulge during special occasions and school holidays (32.9 per cent).
And it does not matter the amount of pocket money you give to your children. The study indicated the habit is almost evenly skewed between those that receive over Sh3,000 and less than Sh500 per term.
But what is certain is that the pocket money is determining their preferences as beers and spirits are the most consumed alcoholic drinks by minors at 59.8 per cent and 58.1 per cent respectively.
And you should be more careful about your child's company as peer pressure (36.8 per cent) is the leading driver of alcohol consumption among minors, followed by drinking for fun (35.5 per cent).
The latest study by IPSO, in partnership with Kenya Breweries Ltd (KBL) on the extent of underage drinking, indicates that 36.7 per cent of people under the age of 18 years in the country have consumed alcoholic beverages.
Speaking as he presented the grim statistics at a breakfast meeting in Nairobi yesterday, Mr Kagali revealed that boys form a large bulk of the underage drinkers in the country, with over half of them imbibing the drink.
"Of the minors who consume alcohol, the ratio of males to females is 1:0.8, which translates to 58 per cent for boys and 42 per cent for girls," he added.
The findings, which come hot on the heels of a heightened campaign by the State to stem the vice among children, established that family members, including parents and friends, are largely to blame for introducing minors to drinking.
The survey says "32.2 per cent of them received their first drinks from their friends, 17.1 per cent from their relatives, 9.6 per cent from their parents and 5.2 per cent from their siblings".
KBL's corporate relations manager Eric Kiniti said they commissioned Ipsos to investigate underage drinking and its effects in Kenya and the shocking report prompted them to start a campaign to fight alcohol abuse among minors.
"The Under 18 Asipewe campaign, which we launched in March this year, has seen over 17,000 alcohol retailers trained to enable them spearhead the anti-underage drinking drive," said Mr Kiniti.
He said the campaign brings together the manufacturer, retailers, parents, teachers and the Government in addressing the root causes of underage drinking.
Different stakeholders attended the function, including participants from Kenya National Union of Teachers, Nairobi County Liquor Licensing Board and the National Campaign Against Drugs and Alcohol Abuse.