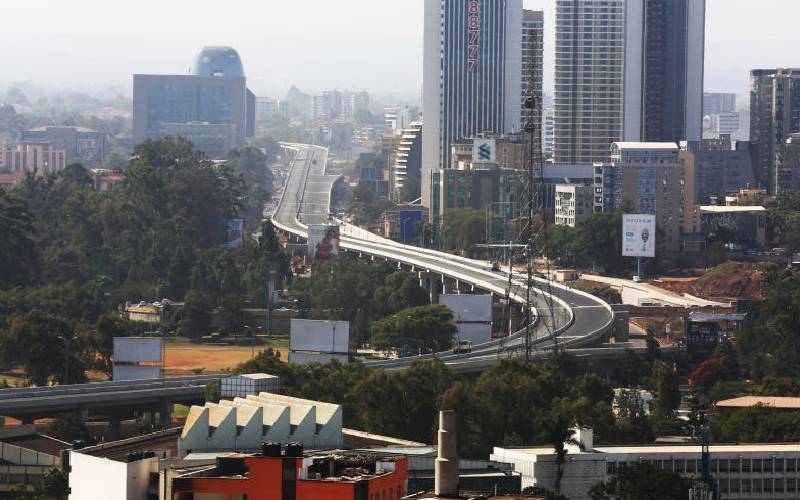 Motorists using the Nairobi Expressway will have the option of paying electronically or through cash.
Moja Expressway Company, which will operate and maintain the road for the next 27 years, said motorists could pay via cash at the toll booths or tap and go using a Manual Toll Card.
The firm also said it is offering motorists an Electronic Toll Collection (ETC) service, where they will be issued with cards that would offer fast and easy transit through the expressway.
It said the ETC was the best way as it offers users non-stop passage at the toll gates.
The manual toll card can be periodically topped up through electronic payments, including mobile money as well as cash payments at the toll gates.
"The ETC service provided by Moja allows toll points to be electronically deducted through the pre-installed on-board unit device, offering a non-stop road service," said the company in promotional materials.
It explained that to get the ETC card, motorists would need to pay a service charge of Sh1,000. They would also be required to produce their ID cards as well as the vehicle's logbook as proof of ownership.
Motorists would also need to buy toll points of at least Sh2,000, which will be deducted whenever they use the road but are only valid for one year.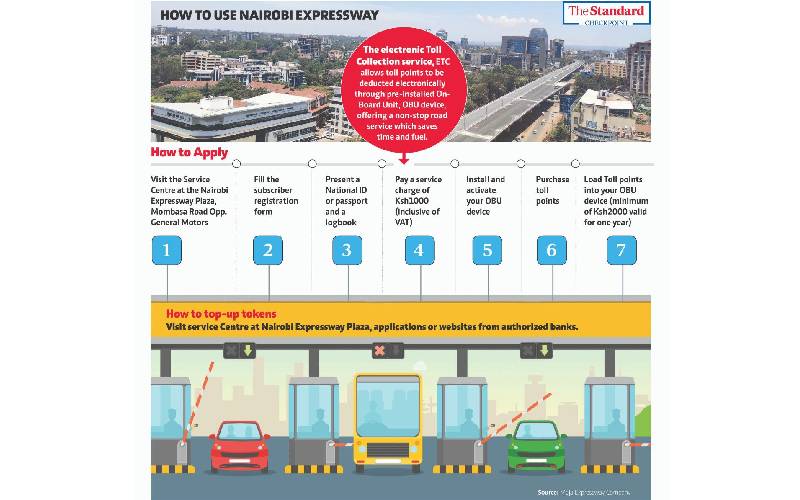 Moja Expressway Company is an affiliate of China Road and Bridge Corporation (CRBC), the firm that has built the road under a public-private partnership.
The expressway operator and Kenya National Highways Authority are expected to start guided trials of the road and the systems that have been installed, including the automated toll gates.
The operator will collect road tolls, which will be used for maintenance and repair of the double-decker road but also enable CRBC to recoup its investments in the road.
The firm spent Sh88 billion on building the expressway.
However, Kenyans have raised issues with some of the requirements for purchasing the toll card, including original logbooks.
Some cars are bought on loan and logbooks are held by banks so there are fears that the owners will not be able to use the expressway.
Motorists will pay between Sh100 and Sh1,550 depending on the distance travelled and the size of their vehicles to use the 27-kilometre Nairobi Expressway once it starts operations.
Ambulances, police and military vehicles will be exempt from paying the road toll.
Boda bodas and tuk-tuks will not be allowed on the road.
The charges will depend on the distance that motorists will cover on the expressway as well as the size of the vehicles used.