Broke Kenyans opened a record 3 million loan accounts in 2020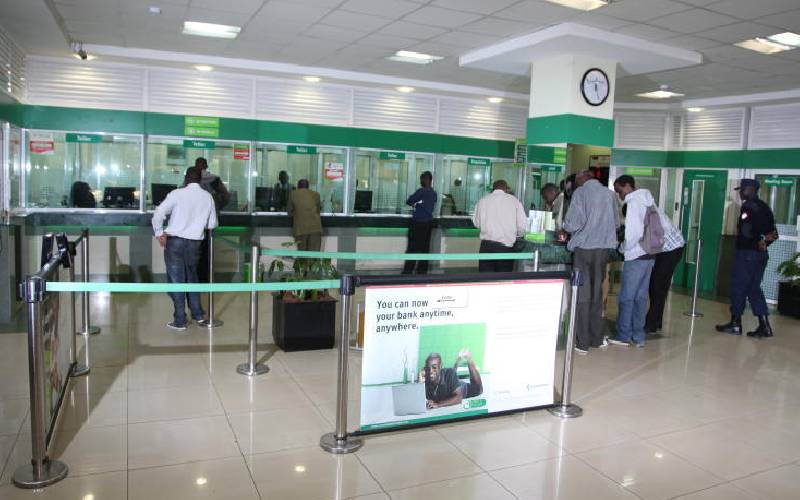 Broke Kenyans rushed to open bank accounts to enable them take loans to cope with the tough economic times, characterised by businesses closures and massive job losses last year.
The latest data from the Central Bank of Kenya (CBK) shows that an additional 3.045 million loan accounts were opened last year, with virtually all of them being in the personal and household sector.
In total, there were over 11.42 million loan accounts last year, an increase of more than a third from 8.38 million accounts in 2019.
Nearly all the new loan accounts - 3.031 million were from the personal and household sector, pointing to a lot of the new loans being for consumption. Besides, most of these loans are small and short-term.
"Total loans under the personal and household sector increased to Sh843.6 billion last year, from Sh745 billion in the year before," noted CBK.
Other sectors that registered an increase in the number of loan accounts included mining and quarrying, which increased by 42 per cent, transport and communication (14.6 per cent), manufacturing (10.2 per cent) and tourism, restaurant and hotels (7.9 per cent).
There was, however, a 33 per cent dip in the number of loans in the financial and insurance sector.
Taking a loan from a financial institution was one of the coping mechanisms that households devastated by the Covid-19 pandemic employed, according to a World Bank report.
The report found that close to 15 per cent of rural households took a loan from a financial institution, compared to just under 10 per cent from urban areas.
However, most of the households, most of whom have no access to formal banking services, employed different coping mechanisms including dipping on their savings, reducing food and non-food consumption, relying on credit purchases and borrowing from friends and family.
Others engaged in additional economic activities or side-hustles even as a few sold their assets.
The World Bank, which also looked at the effects of the pandemic on refugees in Kenya, noted that taking out loans as a coping mechanism was common among refugees while selling assets was higher among Kenyan nationals.
This comes after a financial statement from Safaricom showed that Kenyans borrowed Sh1.34 billion from Fuliza, an overdraft facility, in the six months to September this year. Fuliza is owned by Safaricom, NCBA and KCB.
A reduction in the purchasing power of most Kenyans owing to the containment measures aimed at curbing the spread of Covid-19 saw a lot of workers, especially those in the hospitality and transport sector, lose their livelihoods.
While some tried their hands in new economic activities, others tried to survive by taking on new loans or requesting a debt repayment holiday.
As of the end of December 2020, banks had restructured loans worth Sh1.6 trillion or 54 per cent of the total banking sector loans as part of CBK's emergency measures to support compliant borrowers against the adverse effects of Covid-19.
Over 400,000 loan accounts that were restructured range from your neighbourhood hair salon, individuals, micro small and medium enterprises (MSMEs), large flower farms, airlines, hotel chains to shopping malls and transport companies.
Most of these loans have since gone back to normal. Data from CBK also showed there were 915,115 MSME loan accounts in the banking industry as at December 2020, with an outstanding value of Sh638 billion.
This was an increase from 646,018 loan accounts as at December 2017, with an outstanding value of Sh413.9 billion.