Climate smart agriculture focus in food security effort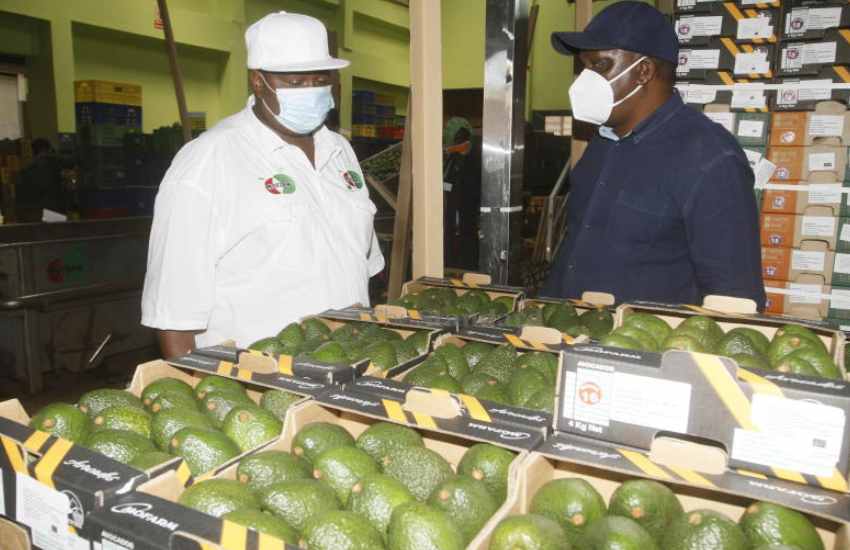 A need to forestall a critical food shortage for a rapidly growing population, while observing environmental safety, has necessitated the restructuring of agricultural policies. This, experts say, can be done through the provision of extension services and relevant education for farmers.
A Sh650 million EU-backed programme is helping local farmers, associations and organisations to keep abreast of the European Green Deal policies and other regulations that impact the horticulture sector.
Chagema Kedera, the coordinator of the New Export Trade (NExT) programme in Kenya, told The Standard meeting the strict EU phytosanitary standards not only allows Kenyan farmers to eye markets within the world's largest trading block, but also make produce more attractive to other markets.
Europe is following a roadmap that will ensure it is climate neutral by 2050, significantly reducing the negative impact that the trading block has on the world's weather systems and natural resources.
The framework details policies related to horticultural imports into the European Union, ensuring that those are also sustainably produced and meet certain sanitation and phytosanitary standards.
Dr Kedera relates this to population, which, according to World Bank, could almost hit 90 million by 2050. Food, Kedera says, will be a challenged area "since the population growth will primarily be in urban areas, reducing the ratio of labour available for food production."
"With earlier than average birth ages – 22-years-old to the global average of 26-year-old – and slow uptake of family planning, the growth of Africa's population is expected to continue at higher rates than the rest of the world," says Kedera, stressing the need for more critical climate-conscious thinking around agriculture "so that even as we prevent food shortage, the environment remains safe for the rest of the biodiversity".
About 73 per cent of Kenya's population lives in rural areas, according to the 2019 census. They rely on subsistence farming and in the face of climatic upheavals, there is increased pressure on the population to move to urban areas, yet agriculture still remains the backbone of the Kenyan economy valued at Sh3.3 trillion in 2019.
"Agriculture can do so much more than feed people. Agricultural economies bring players at different levels of the agricultural value chain and have far-reaching implications for manufacturing, urbanisation, and most importantly poverty eradication," explains Kedera, citing room for growth in agriculture, particularly the horticultural sector, "which in 2020 brought in Sh157 billion, significant increase from the Sh145 it earned in 2019". Of the earnings, 73 per cent came from flowers.
"We all saw the value of horticulture soon after the first lockdown, when President Uhuru Kenyatta dedicated a flight of flowers to Kenya's single largest importer of flowers, the United Kingdom," offers Kedera. "This was a signifier of the importance and potential that horticulture has helped to revolutionise the Kenyan economy."
This value, Kedera concedes, will remain locked unless practical steps are taken to impact policy and practice.
Kenya is, for example, expected to resume exporting mangoes to the EU starting September, following an eight-year self-imposed ban after a fruit fly outbreak. During this period, countries in the Middle East were the major importers of Kenyan mangoes, albeit at a much lower price. This follows an all-clear by tests from the EU, which showed low fruit fly infestation.
Through interventions in private and public sectors, the NExT programme hopes to significantly impact horticultural value chains in their entirety and in turn help improve farmers' earnings, as well as grow the Kenyan horticultural sector by introducing locally grown horticultural products to wider markets in Europe.
"While floriculture is a significant foreign currency earner, farmers have to be helped to expand their capacity to produce fruits and vegetables, because those will simultaneously boost the GDP while helping to feed the nation," says Kedera, adding that, COLEACP, an association of firms and experts in sustainable agriculture, will work with destination markets to improve quality of Kenyan horticultural products and ensure they match standards set out by the importing regions.
The NExt Kenya status event held virtually on Thursday was attended by 1,800 people.