High 5G Internet speeds could accelerate industrial revolution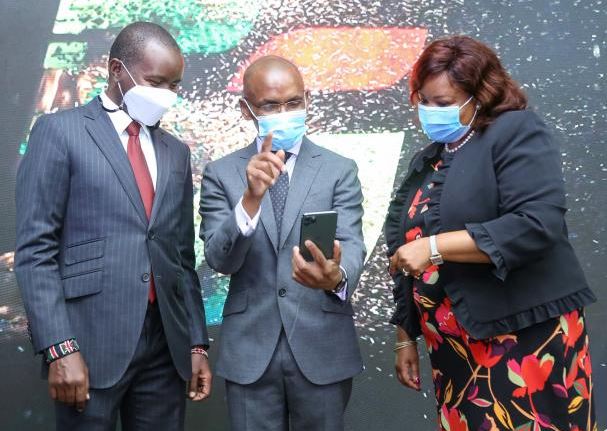 On March 26, Safaricom launched its fifth-generation (5G) mobile network, the first in East Africa.
The network, which improves on the 4G, will be initially available in Nairobi, Kisumu, Kisii and Kakamega. Later, it will find its way into more towns.
According to the Global System for Mobile Communications (GSMA), 5G networks are likely to cover one-third of the world's population by 2025.
"The impact on the mobile industry and its customers will be profound. 5G is more than a new generation of technologies; it denotes a new era in which connectivity will become increasingly fluid and flexible," GSMA says.
"5G networks will adapt to applications and performance will be tailored precisely to the needs of the user."
The 5G network can support heavy internet traffic at super-fast speeds. It can support up to a million connected devices per square kilometre, compared to 4G which can only support up to 100,000 connected devices in a similar area.
But users will have to upgrade their SIM cards to 5G and also their handsets to those fitted with a 5G chip.
Initially, as Peter Ndegwa, the Safaricom chief executive admitted during the launch, such devices may be expensive.
Transmission speeds
The 5G in Kenya is expected to hit transmission speeds of 1Gbps and could eventually approach a mind-boggling 20Gbps.
That speed is already very high and helps one to access files, programmes and remote applications faster, and with no buffering.
A UK mobile technology website, 4G.co.uk, writes that 4G offers maximum real-world download speeds of up to 100Mbps, making it over 20 times faster than 3G. At 1Gbps, 5G makes a mockery of these speeds.
5G offers users very low latency — the time between which a user makes a command to the time the web application responds to that action.
The new network reduces the latency in 4G by over 10 times.
"Thanks to this low latency and the increase of the sensors, it is possible to control the machinery of an industrial plant...or the complete control of remote transport systems, automated and without drive," writes the IOT Solutions World Congress.
5G also creates subnets, which are logical subdivisions of an IP network. An IP network is a group of computers connected via their unique internet protocol (IP) addresses.
Subnetting gives specific characteristics to a part of the network and will allow prioritising of connections.
Different latencies could be applied, or prioritised in the connection to the network so that they are not affected by possible overloads of the mobile network.
5G also makes what has almost been seen as science fiction a reality — smart parking and real-time vehicle monitoring.
In addition to being used in smart parking and reducing traffic congestion, 5G is expected to aid in the management and monitoring of vehicles linked to smart traffic management systems.
An omni-directional messaging provision means that cars can alert drivers of road conditions and hazards.
And through the superfast speeds, 5G will support telemedicine. From every corner of the world, doctors can treat patients without being geographically mobile, in one of the best interventions a network could have.
The network is safe, as industry regulators have come out to insist against theories that have been peddled about 5G.
"Conspiracy theorists are churning out lies about a new technology that is designed to take the world to the Fourth Industrial Revolution," said Mercy Wanjau, the Communications Authority acting director general, while reacting to fears expressed on the health effects of 5G.
"Unfortunately, some conspiracy theorists have latched onto the ensuing debate to fuel public fear and antipathy against this nascent technology by associating it with the Covid-19 outbreak."