Failed promises as Kenya's outsourcing hype fizzles out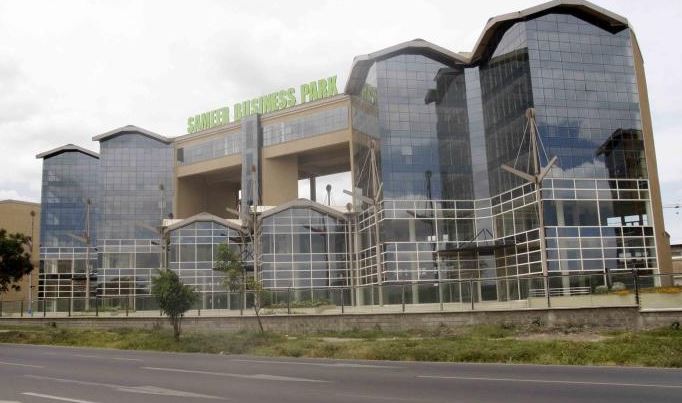 When Kenya started implementing the development blueprint aimed at transforming the country into a middle-income economy, Business Process Outsourcing (BPO) was among the key pillars of the plan.
Several investors bought into the hype, investing big in centres with hundreds of seats. Many firms however fell by the way and today, there are a handful of BPO centres in the country.
The closure of the centres may not have been due to a lack of outsourcing jobs, according to the ministry of ICT.
The ministry observed a growing demand for outsourcing work among local and global firms, noting that local BPO firms were just unable to give the market the necessary skills that would have guaranteed them continuous jobs.
"Organisations are increasingly shifting to contracting temporary, independent workers to accomplish specific tasks. This rise in short-term jobs leads to a reduction in 'traditional full-time employment.
"In this digital age and onset of the fourth industrial revolution, the workforce is increasingly mobile and work can be done from anywhere, by anyone and at any time," said the ICT ministry in a recent Sector Plan for BPO.
"The result of this is that employers can select from a larger pool of workers, demanding quality and lower costs."
The ministry said the sector registered minimal success from the onset due to failure to equip their teams with ideal technical skills as well as acquiring the equipment that would go with the unique skill sets.
In the early years, internet cost was a major challenge.
While this has largely been addressed, it is still considerably high when compared to markets such as the Philippines and India that matured their BPO sectors years ago.
"Most BPO companies across the world, Kenya included face technological and technical challenges. Such challenges that are considered as high-end BPO activities cover technical areas such as engineering, software development, knowledge management and retention," said the ICT Ministry, which is trying to resuscitate the industry through such strategies as Ajira.
This offers jobs largely to individuals as opposed to companies. Bitange Ndemo, a lecturer at the University of Nairobi and one of the bearers of the dream when he was ICT Permanent Secretary said the industry had grown, only that it had taken a different direction, despite challenges.
Dr Ndemo said the traditional call centre set-up has since been replaced by people working on their own as opposed to being tied to a firm.
They are also doing much more than the customer care functions that BPOs were expected to be doing, including using their professional and technical capabilities.
"It has grown too big it's not called BPO now, there's a bit of knowledge processing outsourcing. Just visit Sameer Park and see the kind of work that is being done on the back end," he said.
"My son does not have a job but earns from such platforms as UpWork and Outsource. People are earning, it's just that they don't come out to tell you that they are earning. It's much bigger now than it was."
This is something akin to what Ajira aimed at doing. The ICT Ministry's project was expected to facilitate young Kenyans to get online jobs.
It however appears to be registering minimal success with many young Kenyans who have registered on the Ajira portal appearing to be doing fine away from the portal.
According to successful players, taking the different direction that Ndemo talks about as well as innovation and having the right skills among the employees has been key.
Techno Brain, which is among the few companies that have survived, started offering more than what the traditional customer care function entails, which has kept it going.
Bharat Makani head of BPO IT Enabled Services (BPO ITES) operations at Techno Brain noted that while the company operates a BPO, it has also included IT Enabled Services among its product offering to diversify revenues and reduce reliance on the call centre aspect.
Techno Brain handles ITES functions for local automotive firms as well as a Microsoft testing centre, areas where most of the staff are engineers. Makani still holds the belief that Kenya can be a great outsourcing hub.
Makani said the work to be outsourced has grown, requiring increased manpower, with African and South American countries prepared to stand to gain.
"Initially, countries like India and Philippines were considered as key destinations but now these countries have gotten to a saturation level and companies are looking at emerging destinations," Makani said.
"Kenya is among the key emerging destinations for the contact centre industry. We have immense talent that can be tapped. The youth here are smart and all they need is to be set in the right direction."
The Mwai Kibaki regime had heavily focused on the BPO and ICT sectors as a means of creating jobs and growing the economy. It even named the industry one of the Vision 2030 Pillars.
The momentum appears to have slowed down.
According to the ICT Ministry, other challenges were a casual approach by the companies in terms of human resource, with many thinking they could pick people off the street and turn them into BPO personnel.
"Most of the prospective companies have a perception that working in a BPO company does not require much skill. Some feel that any person with interpersonal communication skills and basic education are employable after some training. In this regard, it is difficult to get professionals working in the BPO industry.
"This is a major challenge to BPO companies across the world including Kenya," said the ICT Ministry.
"Tied to this challenge is the high attrition of the number of people working in BPO due to the number of youths that want regular jobs."
The State acknowledged its failure to put in place a policy to give it a strategic direction, noting that it ought to promote outsourcing, address ICT BPO Standards and incentivise BPOs.