KQ needs $500 million bailout, CEO Kilavuka says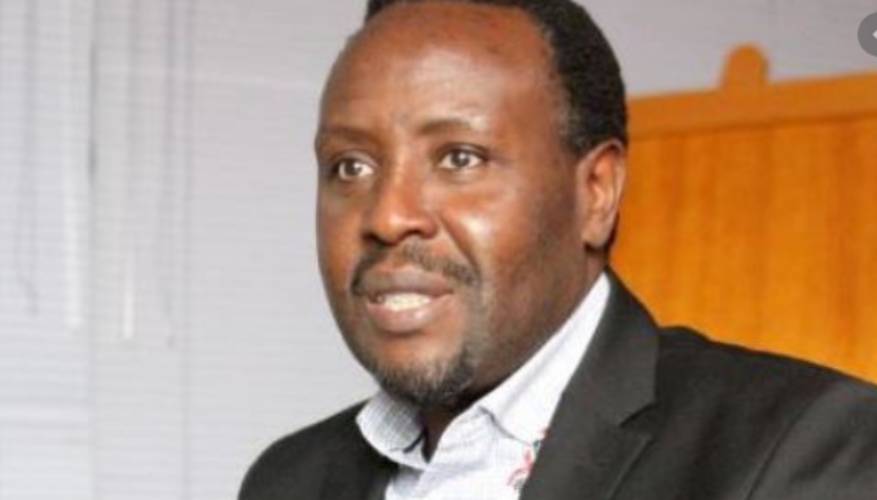 Kenya Airways needs a $500 million bailout to survive, Kenya Airways CEO Allan Kilavuka (pictured) has said.
Kenya Airways made Sh36.6 billion after-tax loss for the financial year ending December 2020 compared to Sh12.9 billion loss in 2019. The loss is attributed to the impact of the Covid-19 pandemic.
The financial year under focus was the worst in the history of the aviation industry. Airline passenger traffic was reduced to levels last seen in 1999, wiping out 21 years of airline passenger traffic growth.D
In 2020, the airline flew 1.8 million passengers, but in 2019 it flew five million.
During the period, Kenya Airways shut down its scheduled network operations from April to July last year following a directive from the government to suspend all scheduled passenger services into and out of the country to curb the spread Covid-19 virus.
But speaking on Spice FM on Thursday, the chief executive said it is time Africa's leaders look at aviation as an essential industry, not luxury.
According to Kilavuka, the Sh36 billion loss was expected as flights were grounded for many months.
The pandemic hit the aviation industry but KQ was struggling even before, Kilavuka said.
"It's [Kenya Airways] in ICU but the vitals are still working."
An optimistic Kilavuka went on, adding that the loss should not be a surprise because airlines across the world made losses, especially in 2020. He cited North American airlines, which he said recorded $9-$12 million loss per aircraft.
He said KQ is not proud of the loss and that it expected a lower loss of Sh6 billion.
Africa solutions
The CEO further called for the consolidation of the continent's aviation assets since "we are too small to compete".
Kilavuka cited European airlines that have consolidated their assets to have more than 800 aircraft, against KQ's 34.
"We need scale to survive the future and reduce costs."
Kilavuka added that it is not only KQ that needs a bailout, and that many airlines around the world do so too.
"Effects of Covid will be there for a long time and resources are drained."
Questioned on why it is expensive to fly in Africa, the chief executive said there is poor connectivity, 40 per cent lower than anywhere else in the world.
According to Kilavuka, it is two-three times more expensive per kilometre than any other place in the world.
He also cited low capacity options as well as the people's inability to pay.
Part of KQ's plan to fight the turbulence is to revamp its digital platforms as well as relook its contact centre in a bid to get in touch with customers often.
Other plans include relooking cash needs, develop the network the airline wants to operate in, and take advantage of opportunities brought about by other partners such as KLM.
Kilavuka said in January 2020 before Covid-19 hit, KQ was on track to meet the budget by 12-15 per cent.
Flights were grounded around the end of March and started flying again in August. Bookings were cancelled and the peak season collapsed.
Shrink first, then grow
Kilavuka said KQ's recovery will happen in phases. For 2020, the plan was to survive. He added that many airlines collapsed, were placed under receivership, or were closed.
"Surviving 2020 was an accomplishment," he said.
Kilavuka went on to add that full recovery will take two to three years. "Around 2024 is when the numbers will be equivalent to 2019."
"We will ensure we fly profitable routes as well as depend on government policies on friendly travel restrictions [amid the pandemic]," he said.
Admitting that 2021 will equally not be pretty, the KQ chief executive said a lot will depend on market behaviour as the airline business is complex.
He cited external factors such as fluctuating oil prices and new restrictions in key markets such as Europe.