Airlines await approval for more routes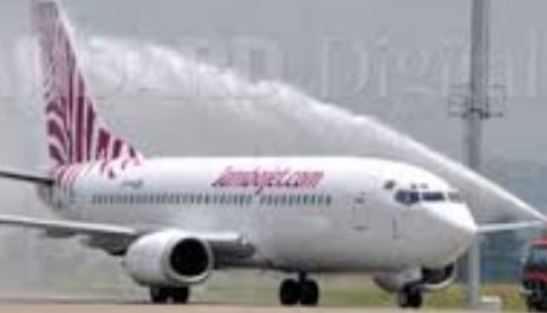 Low-cost carrier Jambojet is leading the pack seeking to be issued with air operating licenses to operate more additional flights into and out of the country while at the same time intending to add Moi International Airport (MIA) Mombasa as its second hub.
It currently operates from Nairobi.
Information contained in the latest copy of the Kenya Gazette notice number 3738, Vol. CXX-No 97 of May 29 confirmed that the airline which started operations in 2014 and a subsidiary of the national carrier, Kenya Airways was keen to operate on nine new local routes and 12 additional international routes.
It has since submitted its application to the civil aviation regulator, Kenya Civil Aviation Authority (KCAA), and is awaiting public scrutiny before the go-ahead is given by KCAA.
In its application, Jambojet intends to fly domestic routes like the Kisumu -Mombasa- Eldoret-Malindi- Lamu, Mombasa-Kisumu- Eldoret, Mombasa- Malindi - Lamu, Jomo Kenyatta International Airport (JKIA) -Lodwar, JKIA-Eldoret- Lodwar-Eldoret, JKIA-Kitale, JKIA -Isiolo, JKIA-Eldoret - Kitale respectively.
It also intends to fill the void left by Rwandan national carrier, Rwandair on Mombasa - Kigali route.
Other regional routes that Jambojet wants to fly into include Mombasa- Entebbe, Mombasa-Addis Ababa- Mombasa, Mombasa- Zanzibar - Mombasa, Mombasa -Dar Es Salaam- Mombasa, Mombasa - Zanzibar- Dar- Mombasa , Mombasa -Moroni - Dzaoudizi- Mombasa ,JKIA- Kigali- Bujumbura-JKIA and JKIA -Entebbe -Goma- JKIA respectively.
In a notice to KCAA, the carrier says it intends to deploy Boeing 737, DHC 8, ATR 72 to be based at JKIA and Mombasa's Moi International Airport.
Safari Link Aviation is also in the race for more international and domestic flights awaiting a nod from KCAA.
KCAA Director General, Capt Gilbert Kibe in the gazette notice states that Safari Link is seeking approval for international scheduled air passenger service, cargo, and mail and wants to be allowed to fly from its Wilson Airport hub to Kilimanjaro in Tanzania, Mombasa, and Zanzibar.
Safari Link is also eyeing license for Wilson-Maasai Mara, Migori, Tsavo National Park (Kilaguni), Finch Hattons Camp, Oldonyo Wuas, Voi, Amboseli, Naivasha (Loldia), Nanyuki (Lewa Downs), Loisaba, Samburu, Kisumu, Lamu, Ukunda, Kepese, Lodwar, Kitale, Eldoret, Kakuma and Ukunda in Kwale county.
It shall be using DHC 8, C20 8B, BE200, BE190 both based at the Wilson airport.
Other airlines that are awaiting KCAA approval include Freedom Airline Express Limited of Nairobi that will be flying domestic and international routes from JKIA and Wilson to Kisumu, Mombasa, Eldoret, Wajir, Ukunda, Garissa, Kitale, Homa Bay, Elwak, Takaba, Isiolo, Kakamega, Lodwar, Mandera, Lamu, and Malindi.
It is also eyeing to fly to Eastern and Central Africa, Western Africa, the Middle East, Europe, Asia, and the Far East.
Freedom Airline range of aircraft lined up for use shall include Embraer 120, CRJ 200, Fokker 50 all based at the JKIA and Wilson airport in Nairobi.