Lack of regulatory standards for digital jobs makes the future of work more dangerous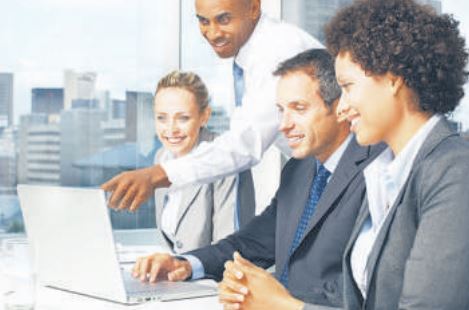 Thousands of youth in digital jobs are working for far too many hours putting their health at risk, warns the International Labour Organisation (ILO).
ILO says digital work is pushing many people into lonely and excessive working hours. "The world of work has changed, we're working differently, we're working longer hours, we're using moretechnology," says Manal Azzi of ILO.
In a report on the future of work, published by ILO to coincide with today's celebrations, Azzi says 36 per cent of people are working excessive long hours, meaning more than 48 hours per week.
"You have to respond to any opportunity that comes your way, any time of day or night," says Moses Anjima, an online digital freelancer in Nairobi.
Anjima got into digital online work after training with the government sponsored Ajira Digital Programme which promises a million jobs for the youth annually.
Erosion of boundaries
While launching the Ajira Digital Programme at the University of Nairobi last year, ICT and Innovation Principal Secretary Jerome Ochieng, promised millions of youth would be employed through the initiative.
"People earn close to Sh40,000 weekly. The government will engage the private sector to give the young people an opportunity to work on online jobs, even government jobs will be online," said Ochieng.
But the digital work space, ILO says lacks regulatory standards, such as working hours, medical cover, social protection and demarcation between work and rest which presents new challenges.
"People are increasingly connected to digital information anywhere and at any time and this has implications for safety and health at work."
Tele work, ILO says can increase stress related to lone-working and the possible erosion of boundaries between work and personal life, as well as increase sedentary work.
The UN body says the future of work being driven by changes in technology, demographics, gender re-balancing and climate change presents opportunities but also new work related health challenges.
Emerging evidence, ILO says, indicates that even as more women join in formal employment they are suffering more ill health effects than men.
"Women – who are entering the workforce in increasing numbers – are more likely to have non-standard work arrangements and have a higher risk of musculoskeletal disorders (MSDs)," says the report.
MSDs are injuries and disorders that affect the human body's movement system including the muscles, tendons, joints, ligaments, nerves and discs.
A study published last week (April 17) by the Department of Family Medicine, at Moi University, Eldoret, reported high case of low back pain (LBP) in female primary school teachers in Kenya.
The study had involved 417 primary school teachers in western Kenya with 65 per cent reporting suffering low back pain which was linked to poor work environment.
In this study, female teachers were reported to be 1.5 times more likely to experience low back pain compared to males despite working in similar environments.
Reduced lung function
By 2016 Kenyans formal sector employed 880,000 women compared to 1.68 million men, according to the Kenya National Bureau of Statistics.
However, the bureau says this is changing quickly with more women getting into formal employment.
Kenya is formally observing the workers' safety day at Thika Technical Institute and issues for discussion include climate change induced air pollution at the work place and its health implication.
"Premature deaths from the exposure to air pollution are estimated to increase up to five times, representing up to a third of all global projected deaths by 2060, while inci­dents of illness will worsen," says ILO report.
Last year the Kenya Medical Research Institute (Kemri) investigated the quality of air in five factories in Nairobi Industrial Area and its effect on workers' health.
It reported many of the workers had reduced lung function and high incidence of asthma with possible link to air pollution in their working environment.
The study recommended that the Directorate of Occupational Health and Safety (DOSHS) and the Nairobi County Government, increase health safety inspections in all factories.
But DOSHS Deputy Director Andrew Miruka said with only about 100 inspectors countrywide, this may take some time to accomplish.
Today, DOSHS, a department within the Labour Ministry, will lead the celebration in Thika which will climax with presentation of the National Annual Occupational Safety and Health Awards.