Trade between Kenya and TZ grows despite cold relations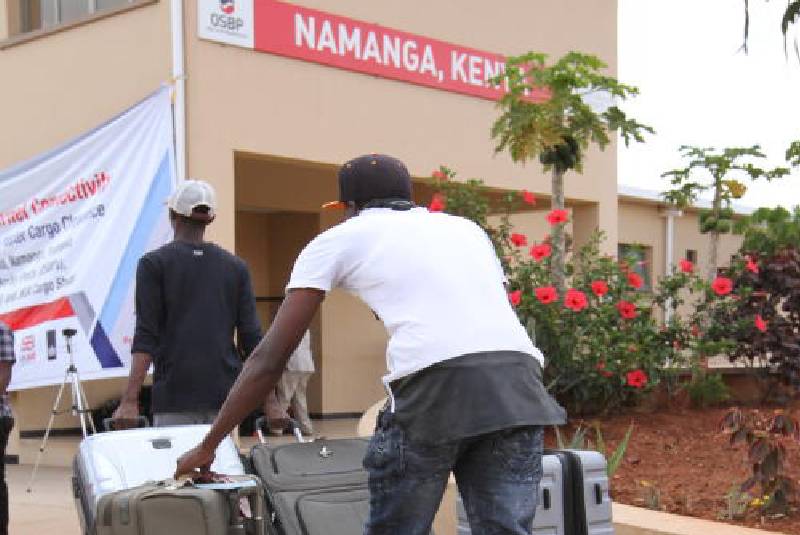 For two countries always at each other's necks with sanctions and counter-sanctions, it is odd that there is still a degree of booming business between Kenya and Tanzania.
This is evident in the number of Tanzanians visiting Kenya for both business and pleasure. It is also seen in the volume of Kenyan goods finding a market in the southern neighbour.
This is in spite of hurdles paving the road to the Tanzanian market.
According to the tourism industry statistics published last week, Tanzania emerged as the second largest tourist source market for Kenya after the United States.
There were 212,000 tourists from Tanzania to Kenya, translating to about 10 per cent of the two million tourists the country received last year. This is a meteoric rise from a meagre 25,800 in 2017.
According to the Kenya Tourism Board (KTB), the three largest tourist source markets for Kenya were the United States, Tanzania and Uganda in 2018. In 2017, the United Kingdom, Germany, India and Italy were ahead of the two East African countries.
"The USA remains Kenya's top tourism source market, with 225,157 arrivals to Kenya in 2018 - accounting for 11.12 per cent of international arrivals," said KTB in the sector report.
"Tanzania was the second biggest tourism source market, contributing 212,216 arrivals to Kenya, equivalent to 10.48 per cent of international arrivals to Kenya in 2018. Uganda follows Tanzania as the third biggest tourism market, bringing in 204,082 arrivals - a 10.08 per cent share of international arrivals."
Industry sources however clarified that the rise in the number comes after tourism authorities reviewed how they count Tanzanians crossing over to Kenya.
Review
According to the Kenya Tourism Federation (KTF) – the umbrella body for private sector players in the industry – the spike in numbers has been due to a review in how the tourism authorities have been computing the number of people coming to Kenya.
Previously, KTB did not factor in the people coming into Kenya using the border crossing points from Tanzania.
"The main thing is that in the past, we have not been including cross-border figures for Tanzania and were mainly looking at air travel. Now that we have included the figures, you will see a leap in numbers," KTF Chairman Mohammed Hersi told Weekend Standard.
Nevertheless, it is interesting that Tanzania is the second largest tourist source market, well ahead of countries like Uganda that enjoy more cordial relations with Kenya or the United Kingdom that has traditionally been among the major tourist source markets as well as huge trade partner with Kenya.
It is the same case with Kenyans goods, whose consumption in Tanzania has posted growth over the last two years. Trade had deteriorated and exports to Tanzania dipped substantially to Sh28 billion as of December 2017, from Sh40 billion in 2013.
However, according to data by the Kenya National Bureau of Statistics, Tanzania bought Sh20 billion worth of Kenyan goods between January and October 2018. This translated to a 10 per cent growth when compared to Sh18 billion that Kenya exported to the country in 2017.
Mr Hersi however said while Tanzania emerged as the second largest tourist source market, it might not translate to significant earnings for the industry.
He emphasised that while the country, and indeed other neighbours are critical for the industry, there is need to study the data and to make more informed decisions for both the public and private sector players when undertaking marketing.
"We are analysing the figures closely so that we do not get misled in our planning. While we appreciate the cross-border numbers, not all of them translate to real tourists. A number of them are cross-border traders and people out to earn a living on either divide of the border. It happens in South Africa with Zimbabwe or Zambia," he said.
"Your neighbours are your biggest source of tourists but it is also against economic empowerment in those countries. Tanzania's spending power is lower and the would-be tourists are few and far between."
The Kenyan neighbours are in comparison to the high spenders from countries such as the US, UK, Canada, Japan and Germany that are viewed as gold by the industry. Arrivals from these markets are expected to grow, boosted by such factors as increased charter flights to Mombasa.
"We are optimistic and our expectation is that the numbers will continue to grow especially if we continue to have calm in the country. We expect growth in European numbers through more charters into Mombasa… and the direct flights (to the US) will also help especially during the peak season," said Hersi.
Largest market
The reverse is also true for Kenyans going to Tanzania, whereby though in excess of 230,000 and by far the largest tourist source market, they spend far much less than the about 100,000 Americans visiting Tanzania.
In terms of trade, Kenya and Tanzania have not always had cordial relations; if anything, they have been cold towards each other.
Kenyan businesses have endured major sanctions from Tanzania that have limited the amount of goods and services traded in Tanzania.
Kenya has in some instances reciprocated the harsh treatment and subjected Tanzanian imports to tight regulations.