Tanzanian army lands in cashew region to manage crop purchases
BUSINESS
By Reuters | November 17th 2018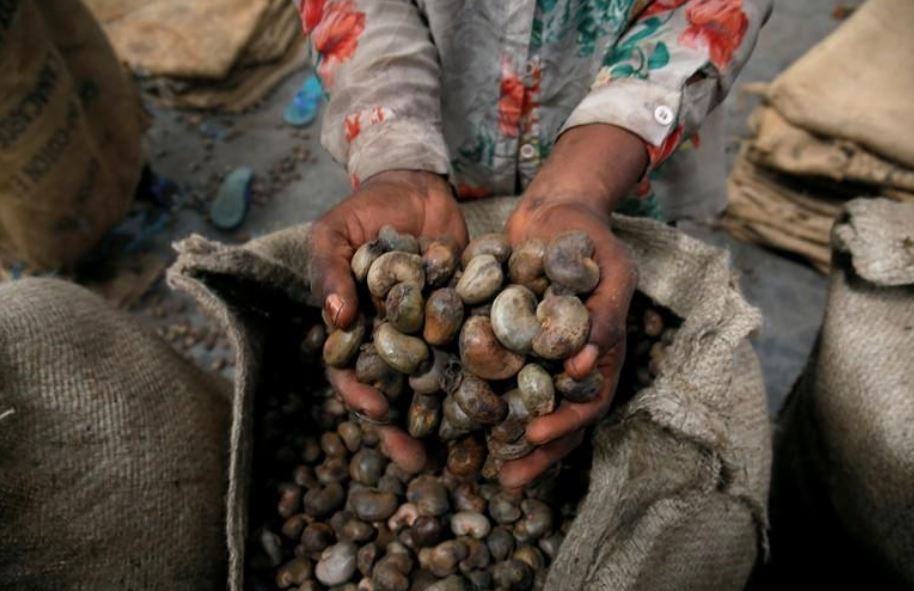 NAIROBI - Soldiers arrived in southern Tanzania to oversee government management of the country's cashew nuts, local newspaper Citizen reported, a move ordered by President John Magufuli to protect farmers from low prices.
International traders of cashew nuts say the move could lead to a supply shortage after Magufuli ordered a 94 percent rise in cashew nut prices last month to protect farmers. He then told his government to acquire the estimated 220,000 tonne crop after private buyers refused to buy at the higher price.
Around 20 soldiers arrived in Newala District in the Mtwara region on Thursday and will verify the cashews stored in warehouses, supervise payments to farmers and handle logistics of moving the nuts from warehouses and factories, Citizen reported, citing a local district commissioner in the Mtwara region.
The paper also reported that farmers will start receiving payments potentially from Friday after the verification process is completed, citing a cooperative union official.
Magufuli has said Tanzanians would eat the nuts themselves if they could not sell them.
Traders say that if the nuts are not sold as scheduled to buyers in Vietnam and India, it could lead to a global shortage and price spikes in the international market, at least in the short term.
East Africa accounts for around 10 percent of global cashew nut production with Tanzania producing 75 percent of East Africa's cashew crop, according to the International Nut and Dried Fruit Council Foundation.
Traders are also concerned that Tanzania might not have the logistical capacity to store this year's August to December harvest.
Deputy Minister of Agriculture Innocent Bashungwa told Reuters on Thursday that the army's involvement was for security reasons. The government could handle all the nuts currently in store and the cashews in the hands of farmers, he said.
Tanzania's export revenues from cashew nuts doubled to $540 million last year from $270 million in 2016, official data shows, helped by the country's introduction of a new warehousing system.