Dispute: Kenya Power ordered to reconnect power supply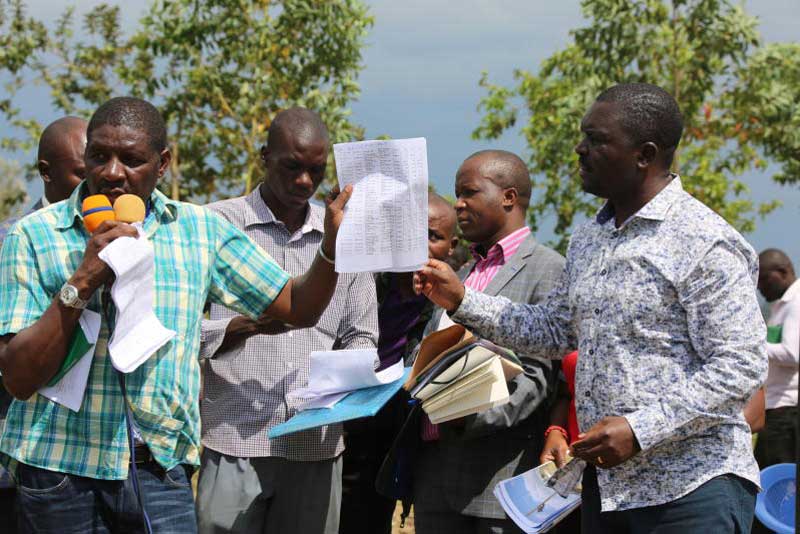 Kenya Power has been ordered to reconnect more than 20 households at Shirakalu in Navakholo Constituency to power supply.
On February 22, the power company's officials, accompanied by police, disconnected the power, claiming it was illegally fixed.
Some residents were arrested in the crackdown and are facing charges over the alleged illegal power connections.
David Gikaria, the Nakuru Town East MP and chairman of the Parliamentary Committee on Energy, issued the order when the team visited the area.
The committee gave the company seven days to reconnect the power, failure to which the committee would take unspecified action against it.
"From the evidence we have, it is the company's staff who connected the power and must have it reconnected and those affected compensated," he said.
Residents, through Vincent Okoti, had approached the Nakuru Town East MP and his team to help solve the problem.
"There was massive power disconnection. The officials also cut electricity poles into pieces using a power saw. They did not give us a chance to explain ourselves," the petition read.
Mr Okoti said it was the company's officials who connected them to their power grid in 2016 and they had been paying electricity bills monthly.
Dan Obiero, Kenya Power Western Regional Manager, however, defended their action, saying the lines had not been connected to the required standards.
"Children died due to low hanging power lines. The contractors were not qualified," said Mr Obiero.
He said: "Most lines were connected at night and fast. They did not meet the required standards. When it rained, some poles collapsed and killed people. The prepaid meters were also stolen. That's why we disconnected power."
But area MP Emmanuel Wangwe dismissed Obiero's claims and produced photos showing the lines being connected by the company's staff.