Kenya ranked fifth wealthiest in Africa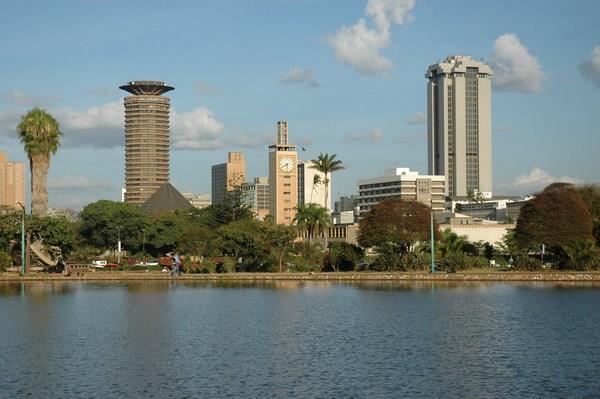 Kenya is the fifth richest country in Africa, with much of the wealth concentrated in the hands of a few individuals, a new report has shown.
Revealing an increasing inequality, the Africa 2018 Wealth Report puts Kenya's total wealth at Sh10.4 trillion.
However, Kenya ranks poorly in terms of wealth distribution per person.
South Africa was ranked the wealthiest on the continent with a net value of Sh72 trillion, followed by Egypt at Sh33 trillion, Nigeria's Sh25 trillion and Morocco at Sh12 trillion.
"The total wealth sums up private wealth held by all individuals living in each country, including assets such as property, cash, equities and business interests, less any liabilities," read the report in part.
"This excludes government funds." In terms of the wealthiest Africans, Mauritius topped the list with each individual's net-worth hitting Sh3.3 million. Kenyan was ranked a distant ninth with each individual's wealth valued at Sh240,000.
The report puts net assets of an average African individual at about Sh203,000.
This is way below the global average of Sh2.8 million.
Kenya also minted 200 dollar millionaires last year despite a stormy 2017 election year and rising debt levels.
Nairobi was ranked top 10 wealthiest African cities with a total wealth of Sh5.4 trillion - four places behind the richest city, Johannesburg, with a Sh27.6 trillion fortune.
Expensive cities
The key drivers in Nairobi included financial services, real estate, and construction, retail, tourism, and telecoms sector.
Nairobi was also among the top 10 expensive cities with a square metre of prime property going for Sh190,000.
The dollar millionaires in Kenya rose by four per cent from 9,400 in 2016 to 9,600 in 2017, with their biggest spendings being on dining, travel, shopping and recreation.
The Kenyan wealth has grown by 73 per cent in the last 10 years, and two per cent for the past one year. It is expected to grow by 50 to 80 per cent rates in the next 10 years.
The key drivers of wealth growth included low-income tax and company tax rates as well as a free and independent media. About Sh14 trillion of African dollar millionaires' wealth is tied up with wealth managers and private banks, according to the report.
Kenya also maintained its tag as Africa's second-largest luxury market after South Africa - generating Sh50 billion that covered 17 major markets in the continent.
South Africa topped the luxury market, generating a Sh220 billion revenue.
"We estimate that the African luxury sector generated approximately Sh600 billion in revenue in 2017. This includes luxury cars, luxury clothing and accessories, luxury watches, private jets, yachts, and luxury hotels and lodges," said the report sponsored by Mauritius-based AfrAsia Bank.
Kenya was also tipped as "a most promising" emerging African markets for private banking in the future.
The report notes that total individual wealth held in the continent is expected to hit Sh310 trillion by 2027.
Countries such as Switzerland and Australia have a wealth per person of over Sh20 million.