Kenya's Capital Nairobi ranked sixth as wealthiest city in Africa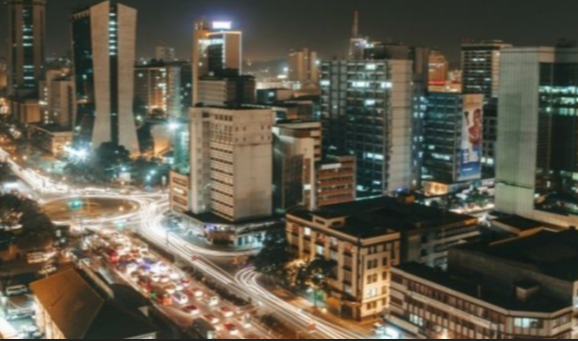 Kenya's capital Nairobi has been ranked as the sixth wealthiest city in Africa. It follows closely after Durban (South Africa), Cape Town (South Africa), Cairo (Egypt), Lagos (Nigeria) and Johannesburg (South Africa).
New World Wealth and Mauritias' AfrAsia Bank study reveals that Nairobi has a privately accumulated net worth of wealth amounting to Sh5.4 trillion contributed by retail, tourism telecoms and fast moving consumer goods, construction and real estates as well as financial institutions.
Investor relation policies for owning properties and visa regulations as well as investment influxes have also been highlighted as the main case for sprawling investments in the country.
In East Africa, Uganda and Rwanda privately amassed wealth stood at six percent while Tanzania's Dar es Salaam grew at five percent with a figure of Sh2.5 trillion with Kampala having Sh1.6 trillion.
Nairobi is believed to appeal High Net Worth Individuals for businesses and investments while Mombasa with a Sh800 billion worthy of investments accruing from hospitality industry is said to attract investors on luxurious reserves.
The nation's capital enjoys investment by international investors who prefer to put money on lettable properties such as houses and office spaces making it to be the most expensive city in East Africa with an average office space going for Sh190,000 per square metre.
According to this study, Mombasa is believed to let its office spaces at price of Sh170,000. This has been attributed by the growing investor interest in luxurious beaches and resorts at the coast.
The study reveals that Kenya has got a growing number of people who adulate expensive and designer items such as expensive cars like Lamborghinis, Porsche and private jets. Apart from this, most Kenyans also prefer designer fineries a trend that has greatly contributed to its new position.
.