New low for Nakumatt as it shuts down its Junction Mall outlet
BUSINESS
By Lee Mwiti | Oct 2nd 2017 | 2 min read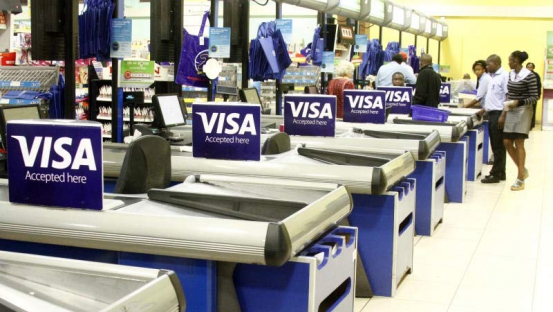 Ailing retailer Nakumatt has announced the closure of one of its flagship branches at The Junction Mall on Nairobi's Ngong Road.
The closure comes barely a month after the retail chain announced the shutting down of two more branches at the NextGen Mall on Mombasa Road and at the Thika Road Mall (TRM) in Nairobi.
"Take notice that Nakumatt Holdings Ltd has relinquished its rights over these premises pursuant to a surrender dated September 15, 2017," read a notice from The Junction Mall's management.
"The premises will be closed to the public from 0ctober 1, 2017 and no trading will be permitted at the premises. Nakumatt's directors and authorised agents and employees will, however, be permitted access to the premises for the purpose of removing the tenant's stock, items and property from the premises."
MERGER DEAL
Carrefour, a French hypermarket chain that made a foray into the Kenyan market two years ago, has taken up Nakumatt's space at TRM after outbidding Naivas Supermarkets, according to one of Carrefour's suppliers.
"The battle for Nakumatt's space at TRM between Naivas and Carrefour is over. We have received communication through our inhouse WhatsApp group that Carrefour has taken it," said the supplier who sought anonymity.
The French giant retail chain is also expected to bid for Nakumatt's space at The Junction Mall.
Nakumatt is in the process of finalising a merger deal with rival Tuskys in a bid to contain its cash flow crisis and rescue it from imminent collapse.
The retail chain's shares will be owned by a holding company to be formed as part of the merger deal, with each entity retaining its identity.
The two retailers, which control the retail business in the country, are currently reviewing the structure of the two businesses to facilitate the merger process.
It is estimated that Nakumatt currently owes suppliers and creditors more than Sh35 billion.
The retailer in May announced plans to close its poorly performing branches in Kenya and Uganda as part of cost-cutting measures aimed at saving the retailer Sh1.5 billion annually.
The Haile Selassie branch located on the Kenyatta University Plaza in Nairobi was the first to go in May this year.
In Uganda, the retailer has closed its stores in Acacia Mall; Kololo, Village Mall, Bugolobi, Victoria Mall, Entebbe and Katwe.
The deal between Nakumatt and Tusky will see the two retailers' managers provide leadership for Nakumatt as it seeks to get back on its feet.
The merger is expected to offer Nakumatt a lifeline in dealing with a painful cash flow crisis and bringing back stock to its empty shelves.
Currently, it faces a serious stock-out problem as a result of being blacklisted by many suppliers due to piling debt.