Power line upgrades transmission lines from Athi River to Nairobi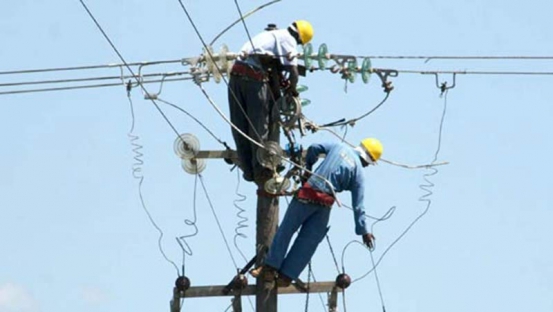 A power transmission firm has pumped in Sh10 billion in the upgrading of transmission lines from Athi River to Nairobi.
Kenya Electricity Transmission Company (Ketraco) Managing Director Fernandes Barasa said in a statement the upgrade was aimed at increasing power transmission and stability to the Export Processing Zone (EPZ), cement and steel companies and learning institutions in Athi River.
It is being financed by the Kenyan Government, the French Development Agency (AFD) and the European Investment Bank (EIB).
POWER SURPLUS
The first line, whose upgrading is nearing completion, is the Suswa–Isinya transmission line, which initially operated at 220kV. The line has now been energised to operate at a double rate of 400kV.
Barasa said the upgrade would boost firms operating in Athi River that engage in manufacturing and processing of among other products, garments, cotton yarn, pharmaceuticals and sisal dartboards.
"In future, the Suswa–Isinya transmission line will enable Kenya, Uganda, Tanzania, South Sudan, Rwanda, Democratic Republic of Congo and Burundi to harness economic power surplus available in different countries throughout the year.
The line will also act as a major connection point of the wind power from Turkana which upon termination at Suswa will be transmitted to Nairobi thus offering an alternative to hydro and geothermal power during peak demands," said Mr Barasa.
He also explained that the scope of the transmission infrastructure to be upgraded included construction of a 102km double circuit transmission line that will evacuate Olkaria's geothermal power through the Suswa sub-station to Isinya sub-station.