Coffee business booms at polling centres as voting kicks off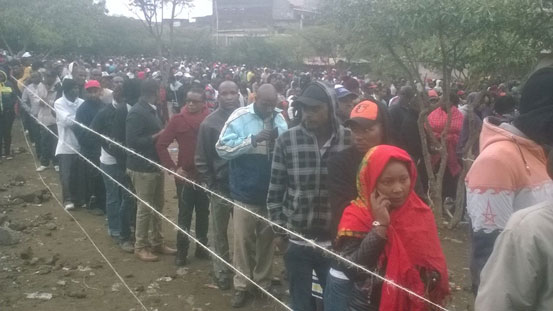 Early risers braved the morning cold as they turned to cast their votes.
Small scale businessmen took advantage of the situation as they sold coffee and mandazi to those in the queues.
Peter Kamau a hawker at Mukuyu market had made some money by 6:15 AM after he served those in the queue before he located to Municipal hall for the same.
"After I realized that most of the hotels will be closed to allow the attendants participate in the polls I invested to take advantage," said Kamau.
The voters were served as they queued waiting for their turn to cast their votes.