International Mobile Firm, Cubot selects Kenya for its global launch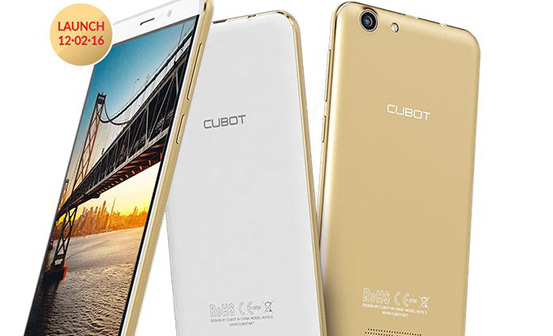 International Mobile firm Cubot announced that the Global launch of it's new, widely anticipated Cubot Note S will be in Kenya. The Smartphone that was launched Friday 12 in Mombasa will be available exclusively on Kilimall. However pre-orders in Kenya started at Midnight on February 1st.
Taking a lead with focus on elegance, Cubot's use of African Inspired Kenyan designs is another of its bold customer oriented design culture. This has seen it achieve an increasing Global appeal, and is now among the top selling smartphone brands.
The launch in Kenya is to provide high quality, affordable and rare smartphones. "We felt that we should create a phone that can deliver customized user experience, at an unbelievable price." said Cubot Vice President Richard Meng.
Cubot has exclusively partnered with Kilimall to keep the price low which eliminates all channel costs giving all the profit to the customer.
The introduction of the Cubot Note Series comes packed with ultra-high spec features on the Android platform, aimed at delivering powerful performance with increased personal freedom.
"Unlike many others of the Note range, the Cubot Note S focuses on ensuring that our customers are free to move without having to subconsciously always think about how long their battery will last or how fast it will drain." said Mr. Richard.
The Note S comes in striking colors of Matte Black, Champagne Gold & Pearl White and is designed to deliver a perfect balance of powerful performance, fast connectivity with a long battery life.
It is featured with a Quad Core 1.3GHz CPU, build in 2G RAM + 16G ROM with 5.5 inch 1280*720 pixels HD screen, and runs the latest Android 5.1 OS, promising quite a fast operation speed, which is quite amazing and impressive.
It has 5.0MP front camera for convenient self-capturing, 8.0MP back camera, also comes with 16GB of internal memory and a dedicated memory card slot allowing up to 32GB of extra storage.