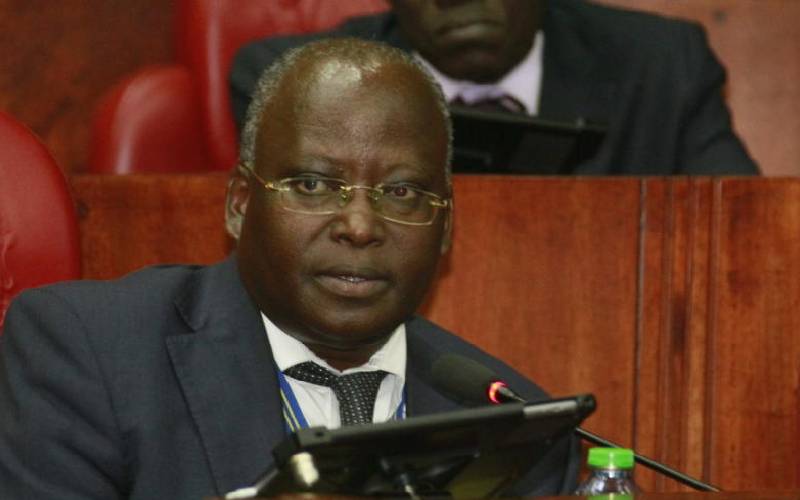 The Kenya Airports Authority (KAA) says it is ready to handle operations at the country's airports in the wake of the Covid-19 pandemic.
Acting Managing Director Alex Gitari (pictured) said yesterday that they had put in place measures to ensure passenger and staff safety at airports as speculation mounts on the possible reopening of the economy despite a spike in infections.
"We have reviewed the customer journey of our airports to ensure the health and safety of users and have put in place a comprehensive communication strategy, health screening, operational hygiene, security screening, social distancing and emergency measures," he said.
He spoke when he held an online meeting with five African chief executives of airports on their preparedness for operations during the Covid-19 period.
Read More
Gitari said the agency ha provided passenger service points with sanitisation and screening equipment before passengers are allowed entry into terminal buildings besides ensuring appropriate signage and markings to enhance social distancing.
There are also glass shields at service points, with verification of travel documents now being done digitally. Staff, he added, have also been provided with adequate personal protective equipment, while the agency is also enforcing cashless transactions.
"Long-term interventions include the adoption of biometrics and e-gates for self-service," said Gitari. The measures, he said, are in line with Airport Council International Africa regulations released in May on the restart and recovery guidelines for African airports.
On the safety of jobs, Gitari said staff on permanent and contractual terms have been maintained and allowed to work remotely or to take annual leave, while casuals have been furloughed.