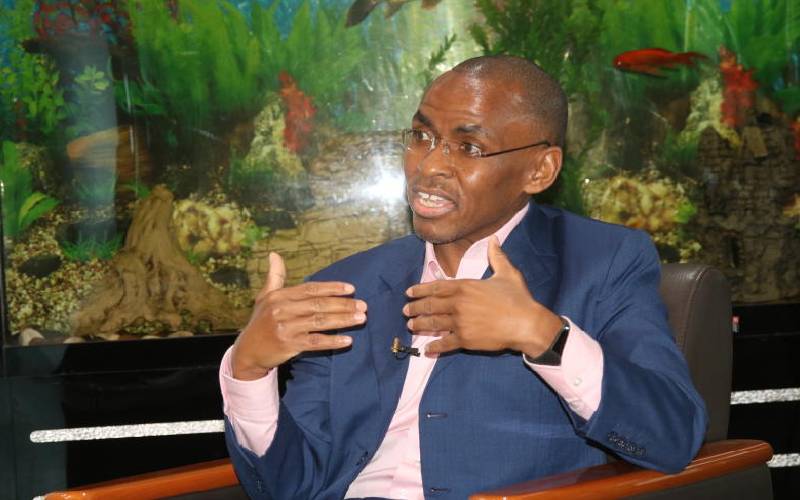 Ethiopia is inching closer to opening up its telecommunications industry after the country's communications authority late last month invited telcos to express interest for two licences.
It is expected that the regulator will auction the licences later this year but the process could face delays as a result of the coronavirus pandemic.
Safaricom Chief Executive Peter Ndegwa said the firm, together with its partners, had expressed interest in one of the licences, noting that telecommunications was one of the industries that had the opportunity to grow and eventually open up the growing economy.
With an estimated population of close to 115 million, Ethiopia, as one of the largest and most populous countries in the region, presents a great opportunity for business and investments.
Read More
"Ethiopia is probably one of the few remaining opportunities for telecoms. The country has said it will offer telecommunication licences for sale in another few months and has already asked for expressions of interest," said Mr Ndegwa.
"Safaricom together with other partners have expressed interest and we will give an update at some point on the progress."
Ndegwa noted during the firm's annual general meeting in April that the coronavirus pandemic might delay the process, but added that Safaricom was committed to getting into the market.
"Given the Covid-19 pandemic, we are now starting to think that the time frame may change. Initially the time frame for the licences being put up for auction was later this year. We have not gotten formal communication as to whether this will be pushed to 2021, but believe it could be postponed," said the Safaricom CEO.
The Ethiopian government is expected to issue additional guidance in the coming weeks, in which it might offer clarity for firms that have expressed interest.
Safaricom is also seeking clarification on whether a recent law requiring only Ethiopian firms to operate mobile money businesses might limit its operations in the country.
"We are very committed and interested in submitting a bid for one of the licences. We are simply waiting to see how the Ethiopian side wants to manage this," said Ndegwa.
"On the money transfer side, we know that there is a new law in place, which means only Ethiopian-owned entities can have a licence to operate a money transfer and we are trying to clarify on what implication that has on our ability to have both a GSM and a money transfer business should we go into Ethiopia.
"There are still quite a lot of questions, but we are still committed to this process," he said.
African telco MTN has also expressed interest in the Ethiopia market.