Waste management plan to address collection and management of waste in Nakuru's main market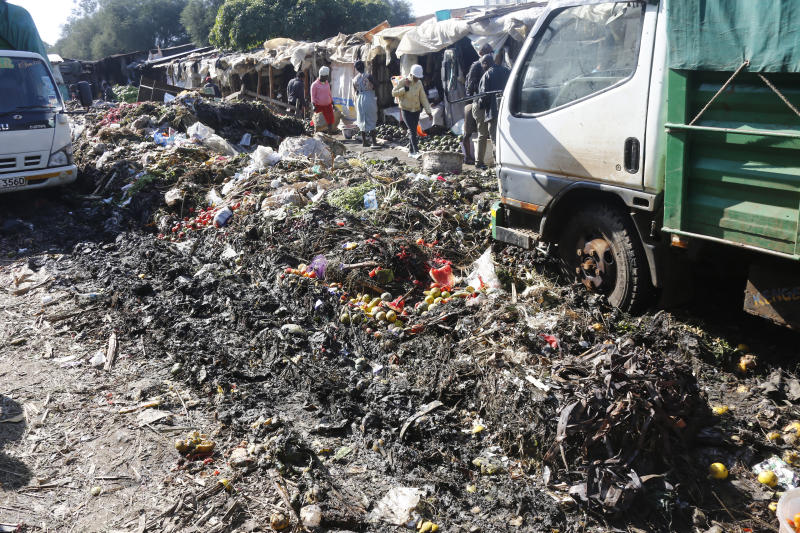 A new plan to revolutionise Wakulima Market's waste collection and disposal has been hatched in line with keeping the busy facility clean.
Traders and locals have been complaining over the poor health standards of the market where garbage went for days without being collected.
Environment Chief Officer Muriithi Kiogora announced that his ministry will be in charge of cleaning the market while the Trade ministry tackles other sectors.
He attributed the poor waste management measures to managerial challenges and assured all would be well. "The plan brings on board new waste collectors and recyclers who will be tasked with cleanliness of the market," he said.