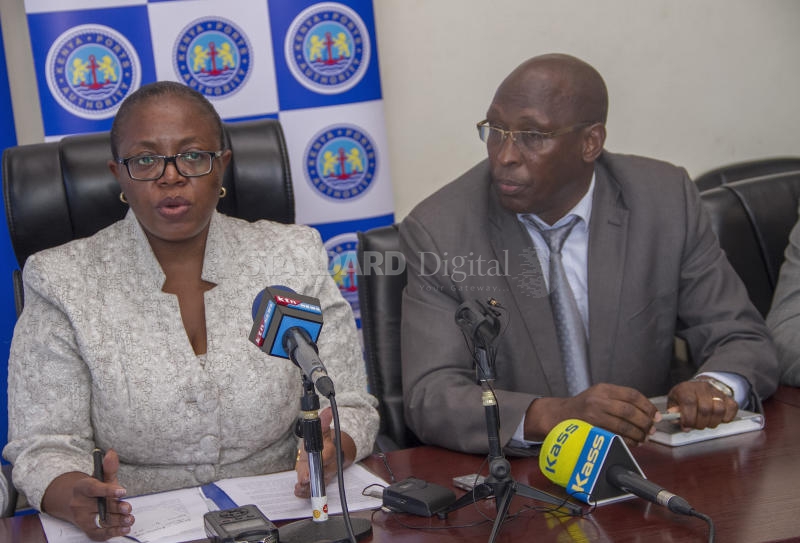 Ousted Kenya Ports Authority KPA Managing Director Catherine Mturi Wairi faced a hostile board of directors who ordered her to resign on Wednesday night.
Yesterday, she did not even turn up to hand over to her successor, Daniel Manduku even as the board sat to receive him amid fears of a new wave of sackings.
The Standard has established that three top managers are on the chopping board and are being lumped together with the ousted MD for the incompetence the government says thrived under her watch.
We established that those targeted for grilling are in the human resource, security, procurement and finance departments and the board has already recalled their files for examination. Some of them did also not report to work yesterday for no known reason.
Meanwhile, we also established that the board meeting that ousted the MD was stormy as some board members launched attacks against the MD. She defended herself vigorously and refused to resign.
Read More
But later the board - which sat without its substantive chairman Marsden Madoka - announced the MD's suspension at a press conference at about 9.30pm.
The MD reportedly defended herself claiming she was a victim of a vile conspiracy by some cabinet secretaries and owners of Container Freight Stations. When her protests bore no fruits she got into her vehicle and left
And Dock Workers Union (DWU) General Secretary Simon Sang said there was need for radical change of strategy including introduction of performance contracts for individual workers to raise productivity.
"Best performing ports in the world have embraced performance contracts to measure results and make all workers from top to bottom accountable. We expect Government to allow this to happen at the port as he have advocated for it for the last four years," Sang argued.
The board meeting took place amid claims there is cold war between Kenya Ports Authority and Kenya Railway.