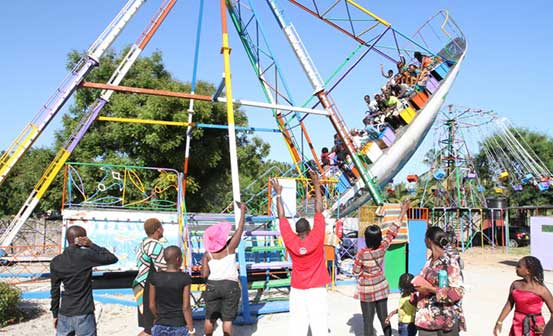 As we enter into the festive season, there are two extremes in Kenya. There are those who actually have fun and those who wish such a period never existed in the calendar. It's definitely better to belong to the former.
However, many of us never realise that plans for such times are done immediately after the previous one. That you cannot prepare for festivities when it's already time. Those plans must always be made prior not during. But again, what is planning in this regard? Planning simply means having the purchasing power to enjoy what comes with the period.
This year has been bumpy economically. Factually, the economy has grown but economic progress does not necessarily mean people have money in their pockets. Leisure is mostly dependent on what one can afford. Besides spending time with loved ones, the where and how always plays a key role. However, as many complain and lament about the harsh times and how such times are punishing, others have been looking forward knowing their plans are intact. But what are some of the things to consider?
Plans must always be made early. For this to happen, it has to be a conscious decision. You cannot just wish. Festivities are in our calendars intact and are never an emergency. It's therefore necessary to start saving and booking as early as possible. Holding all other factors constant, a flight ticket or a hotel room would cost close to half the price if booked much early.
Rearrange your proprieties. Kenyans are futuristic in our thoughts and aspirations. We spend so much time and energy thinking about the generations to come until we forget to live in the present. We are always chasing after dreams most of which have nothing to do with us. It's important to prioritise fun around this period as a spice of life.
Read More
It's not bad to be a little selfish. Paying school fees for relatives is all good. Building rental houses is a noble idea. Investing in land and shares is alright. But we need to pay ourselves first during such a time and do it well.
Furthermore, we waste much more in indecision and wrong proprieties. Analyse what really matters. Most of us are engaged in routines that we call jobs or businesses. Our engagements have become like rituals. It's important that even as we approach the close of the year, we critically audit ourselves to see why we are always broke especially around this time when money is so important.
If your business is beyond the incubation period and has been making losses for years, is it giving you the real value for your time? Those are some of the things that stand on the way to our enjoyment. How we spend time in between lays the answer.
But again, some of us will be laughing all the way to Santa; those who have mastered time and exploit this period well. Those who have understood trends and offer what we need most over this period. They purpose to serve us this time to enjoy later.
Of late, most hotels of all classes in various destinations are almost if not fully booked. Most shops that deal with outfits are having their best time. These are people who postpone their enjoyment to make it better slightly after we are done partying. And they end up having a better time in less congested parks, hotels and beaches. We have the freedom to choose. We only need to make the right objective choices. Happy Holidays!
The writer is a businessman in Nairobi