Cryptocurrency investing for 'dummies'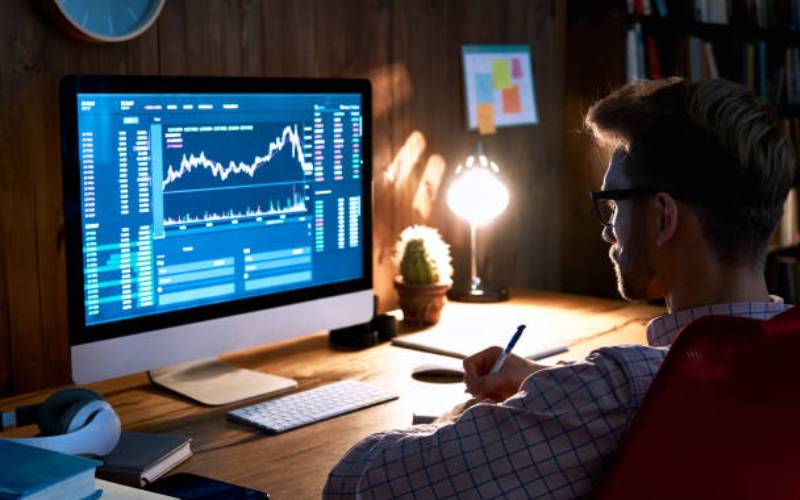 The global cryptocurrency investment market is now worth over a trillion dollars.
If you're completely new to this industry and want to gain exposure - this beginner's guide on investing in crypto for dummies will explain everything you need to know.
Quick guide to investing in cryptocurrency for beginners
Here's a quickfire overview of how investing in cryptocurrency works in practice.
Choose a Crypto: You will first need to decide which cryptocurrency to invest in. If you're looking for some inspiration, Lucky Block is one of the most popular digital currencies moving into 2022.
Create an Exchange Account: In order to invest in cryptocurrency, you need to open an account with a crypto exchange that supports your chosen token.
Deposit: You will also need to deposit money into your account to buy and sell cryptos.
Invest: With a funded account, you can now buy cryptocurrency with the click of a button.
A more detailed walkthrough of the cryptocurrency trading process can be found in the sections below.
How does investing in cryptocurrency work?
In its most basic form, cryptocurrency investments work just the same as traditional stocks. That is to say, you will first need to decide which cryptocurrencies interest you - which you can do by undertaking some market research.
Next, once you have invested in your chosen cryptocurrency, you will hold onto your digital tokens until you are ready to cash out. If the price of the cryptocurrency rises in the open marketplace and you sell, you will make a profit.
For example:
Let's suppose that you decide to invest $1,000 into Bitcoin
When you make the investment, the price of one Bitcoin token is $40,000
A few months later, Bitcoin is worth $60,000 - or 50% more
You decide to cash out your Bitcoin investment
In doing so, you cashed out $1,500 - resulting in a profit of $500
As you can see from the above, whether or not you are able to make a profit from a cryptocurrency investment will depend on the price of the token. This is determined by the market forces of demand and supply - just like the conventional stock markets.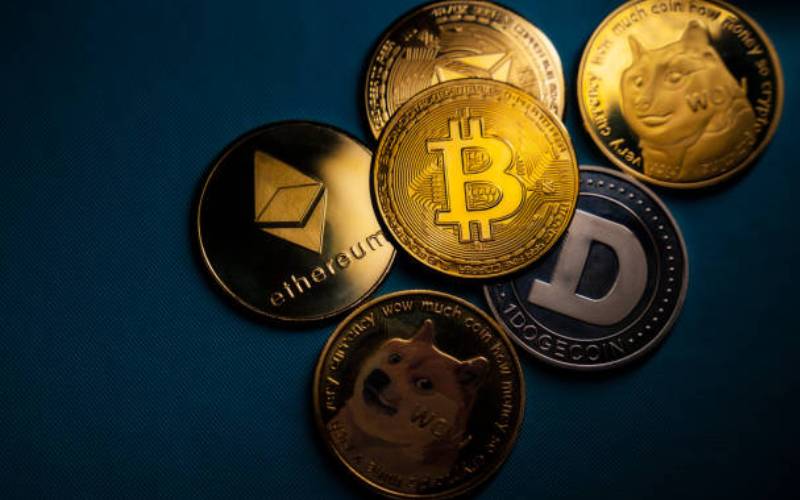 What are the best cryptocurrencies to invest in?
From over 17,000 digital currencies, we like the look of the following tokens:
Lucky Block - Overall Best Cryptocurrency Investment for 2022
We like the look of Lucky Block as the overall best cryptocurrency to invest in for 2022. The project is building a global lottery portal - which will be accessed via a mobile app and desktop software, with gaming outcomes generated by smart contracts.
This simply means that the number-drawing process is generated by blockchain technology and thus - there is no requirement for a centralized body. Therefore, lottery games are guaranteed for fairness and transparency.
Since launching in late January 2022, the Lucky Block token has seen gains of over 1,000%. The project is just at the very start of its blockchain-based lottery journey - so you can buy LBLOCK via PancakeSwap with BNB tokens. The Lucky Block Telegram group has also amassed over 24,500 members.
Buy Lucky Block on PancakeSwap
Cryptocurrency markets are highly volatile and your investments are at risk.
Bitcoin - Best Cryptocurrency Investment for Beginners
Wondering where to buy Bitcoin in 2022 safely with tight spreads?
Bitcoin has increased by more than 7 million per cent over the prior decade - resulting in an all-time high price of almost $69,000. Bitcoin is often viewed as a hedge against inflation too - as its token supply is finite.
Cryptoassets are a highly volatile unregulated investment product. No UK or EU investor protection.
Shiba Inu - Best Cheap Cryptocurrency Investment
If you're looking to invest in a cheap cryptocurrency - Shiba Inu might be the best option in the market. As of writing, the token is priced at a mere $0.00002. As such, if you were to make a total investment of $150, you would get in the region of 7.5 million Shiba Inu tokens.
We should note that Shiba Inu isn't just a cheap cryptocurrency to buy, as the digital token has seen unprecedented gains over the prior 18 months. In fact, since launching in mid-2020, Shiba Inu has grown by over 40 million percent - based on prices as of writing.
Cryptoassets are a highly volatile unregulated investment product. No UK or EU investor protection.
BNB - Best Cryptocurrency Investment for Long-Term Holders
Put simply, BNB is the primary cryptocurrency of the Binance Smart Chain - which is now home to thousands of digital tokens and responsible for billions of dollars in trading volume. As such, demand for BNB continues to rise in line with the growth of the Binance Smart Chain.
Cryptoassets are a highly volatile unregulated investment product. No UK or EU investor protection.
XRP - Best Cryptocurrency Investment for Payments
XRP is a cryptocurrency that fuels the Ripple blockchain. This project has partnered with a sizable number of banks that wish to reduce interbank transaction fees and increase processing times.
XRP and Ripple solve this issue by offering cross-border and cross-currency transactions at a small fraction of a cent per transfer - and a confirmation time of just 4-5 seconds.
Cryptoassets are a highly volatile unregulated investment product. No UK or EU investor protection.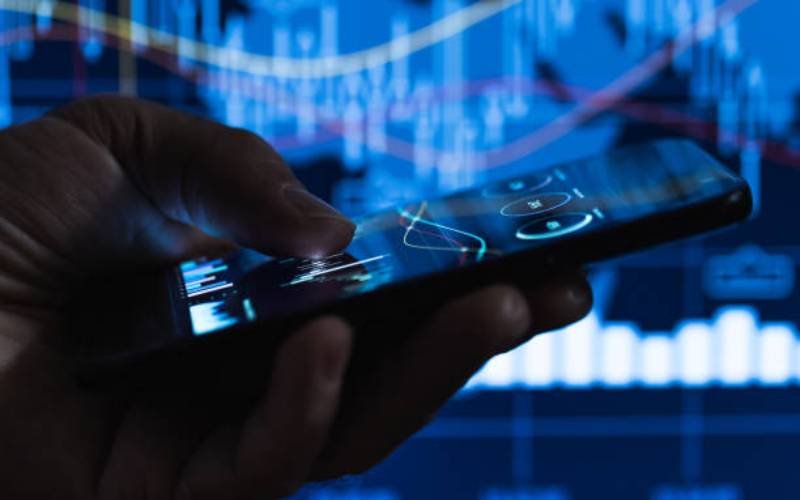 How to start investing in cryptocurrency
If you're wondering how the cryptocurrency investing process works - you need to have an account with an online broker or crypto exchange that supports your chosen token.
How to invest in Lucky Block
Lucky Block trades on the previously discussed Binance Smart Chain - so you will need to purchase LBLOCK via PancakeSwap - which is a popular decentralized exchange.
Buy BNB - To buy Lucky Block (and any Binance Smart Chain token), you need to pay for your purchase with BNB.
Download Trust Wallet and Transfer BNB - Next, download Trust Wallet to your phone, which will allow you to buy and store Lucky Block. Then, transfer your BNB tokens over to your crypto wallet.
Connect to Pancakeswap - You can connect to PancakeSwap via your Trust Wallet by clicking on 'DApps'.
Paste Lucky Block Contract Address - PancakeSwap will display the investment market for Lucky Block once you paste in the correct contract address. You can find this on the official Lucky Block website.
Buy Lucky Block - You can now enter the number of BNB tokens that you want to exchange for Lucky Block. Confirm the order.
Now go back to your Trust Wallet interface, click on 'Add Customer Token', and paste in the Lucky Block contract address to view your newly purchased tokens.
Buy Lucky Block on PancakeSwap
Cryptocurrency markets are highly volatile and your investments are at risk.
How to invest in cryptocurrency on eToro
Established cryptocurrencies - such as Bitcoin, BNB, and XRP, can be purchased at eToro via a debit/credit card, e-wallet, and bank account transfer.
Open eToro account - Visit the eToro website and open an account by entering your details.
Deposit money - The minimum for US/UK clients is $10. Most other regions need to deposit at least $50.
Search for Cryptocurrency - Use the search bar to find your preferred crypto and click 'Trade'.
Invest in Cryptocurrency - Enter your total investment - from $10 upwards and click on 'Open Trade'.
Invest in Cryptocurrency on eToro
Cryptoassets are a highly volatile unregulated investment product. No UK or EU investor protection. Your capital is at risk. Additionally, 68% of retail investor accounts lose money when trading CFDs with this provider. You should consider whether you can afford to take the high risk of losing your money.
Is investing in cryptocurrency a good idea?
Many market commentators will make the point that investing in crypto right now is perhaps similar to buying internet stocks in the early 2000s.
That is, cryptocurrency and blockchain technology are still in their infancy. And as such, by entering the market in 2022 - you can still purchase a full range of digital tokens at highly favourable prices.
Ethereum and BNB, for instance, are up 22,000% and 8,000% over the prior five years, respectively. Newly launched Lucky Block was up 1,000% within its first week of trading.
Top 5 tips for crypto investing
Here are five handy tips to ensure you get your crypto investing journey off on the right foot.
Tip 1 - Develop a crypto investing strategy - Before parting with any money, it's important to take a step back and consider what type of crypto investing strategy you wish to deploy.
Tip 2 - Start small - Make sure you keep your crypto investment stakes small when first starting out.
Tip 3 - Diversify - Rather than putting all of your eggs into one basket, consider diversifying across lots of different tokens.
Tip 4 - Prepare for volatility - it is important to remember that cryptocurrency prices can be extremely volatile.
Tip 5 - Do your own research - Perhaps most importantly, always do your own research when investing in a cryptocurrency.
Conclusion
This guide on cryptocurrency investing for dummies has explained the basics in Layman's Terms.
If you're ready to buy your first-ever token - consider Lucky Block, which is already up 1,000% from its January exchange listing.
Buy Lucky Block on PancakeSwap
Cryptocurrency markets are highly volatile and your investments are at risk.