Diamond League format denies Kenyans more income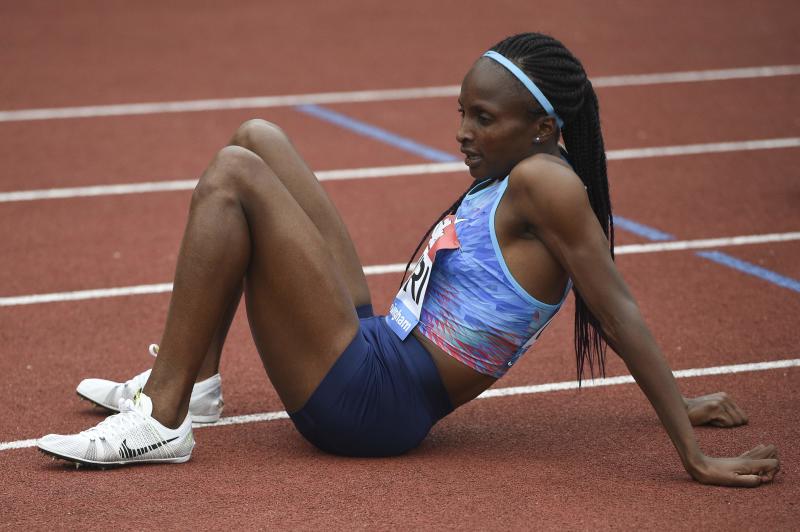 Kenyan athletes are set to lose significant income from Diamond League circuits should world running government IAAF settle for 12 disciplines per meeting starting next season.
Earlier this year, Kenya and Ethiopian, the two world distance running powerhouses, had opposed the decision by IAAF to cut the 5,000m and 10,000m from the lucrative Diamond League circuit.
On Monday, Diamond League General Assembly announced that they are still deliberating on whether each meeting is able to host 11 or 12 Diamond League disciplines in the set timeframe.
The federation is also debating in which event(s) each meeting will host outside the 90-minute broadcast window.
A final decision on the disciplines could be made as early as next month.
Previous reports had said the number of disciplines will be cut from 32 to 24; 12 each for men and women.
The longest event will be the 3,000 meters race.
With 5,000m and 10,000m out of the progamme, Kenyans and Ethiopians runners, who have always called the shots over the distances, will now miss the chance of winning more accolades.
"The new Diamond League progamme and format may bring challenges to the events African athletes are good at. We are watching keenly," Athletics Kenya President Jackson Tuwei posted on the athletics forum whatsapp group.
At the same time, IAAF will also launch a second international series of one-day meetings in 2020 (entitled the World Athletics Continental Tour), which will provide world-class competition, top flight world ranking points and earning opportunities for many athletes.
The world rankings system will be structured in such a way that athletes in every discipline will earn the same level of points at their highest available one-day meeting series, whether that is in the Diamond League or the new tour.
Chairman of the Diamond League Board, Sebastian Coe, said: "The Diamond League is our shop window and we want to attract new fans with a fast, action-packed format that is commercially attractive to broadcasters and partners. That approach has already been endorsed by our new title sponsor Wanda."
Coe added: "I am delighted that the Diamond League meetings have chosen to actively support the creation of the World Athletics Continental Tour as this will enable us to maintain strong international competition opportunities for all our world class athletes as they come through their continental structures."
Next year will definitely present a busy season for Kenyan stars with 14 Diamond League leagues set to start in April instead of the usual May.
There will also be the Africa Cross Country Championships, Africa Championships, World Under-20 in Nairobi and the Tokyo Olympic Games.