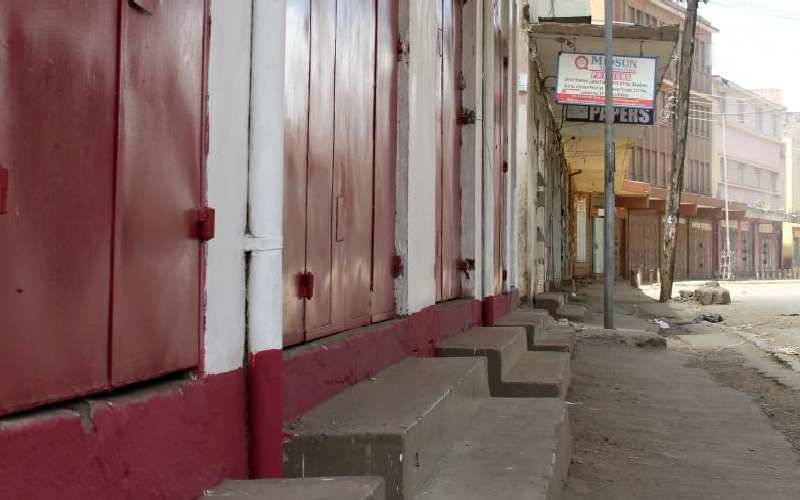 At least 300,000 Kenyans have lost there jobs between January and March this year as the coronavirus continues to bite, a new report says. The Kenya National Bureau of Statistics Quarterly Labour Force Report notes that the number of employed Kenyans dropped to 17.8 million as of March, a decline from 18.1 million people who were in employment by end of December 2019. According to KNBS, the unemployment rate stands at 13.7 per cent as of March this year, from a rate of 12.4 per cent in December 2019. This could go up in the course of the coming months, as more companies come to terms with the impact of the disease and announce measures likely to leave more Kenyans unemployed.
Recovery signs
There have however been signs of recovery, with some markets trying to reopen where there has been minimal disruption of cargo flights. Manufacturers too have had to slow down activities owing to lengthy periods they have to wait for their inputs used in manufacturing because of supply disruptions. About 82 per cent of local manufacturers source their inputs from China.
Economic crisis
"This Covid-19 pandemic is not only a health crisis, it is fundamentally an economic crisis. Jobs have been lost, businesses have closed and the economy is on a go-slow," said the President when he announced the Sh53.7 billion eight-point stimulus package that is aimed at reversing the impact of the hits that the economy is taking from coronavirus. This is even as the Central Bank of Kenya (CBK) projects further job losses with small and medium enterprises in the country expected to face tough times ahead. CBK Governor Patrick Njoroge noted that a substantial number of SMEs could shut down by end of June.