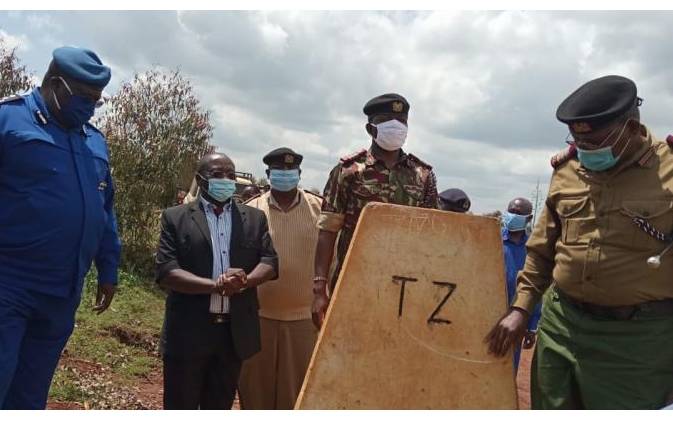 The diplomatic war between Kenya and Tanzania has far-reaching implications to the port of Mombasa. Statistics from the Kenya Ports Authority (KPA) indicate that in the first seven months of 2019, 141,000 tonnes of cargo destined for northern Tanzania was imported through Mombasa port. Besides trade in other goods, Tanzania also exports tea through the weekly auction in Mombasa. More than 8,000 metric tonnes of Tanzanian tea is sold through the world's second-biggest tea auction in Mombasa and traders warn that the neighbouring country risks losing foreign earnings should the stand-off over Covid-19 containment measures escalate.
SEE ALSO: Uhuru: CS Mohamed deserves to be the next WTO Director-General
Officials at KPA and the association of car importers say it is too early to tell how the tit-for-tat actions between Kenya and Tanzania will affect overall trade through Mombasa. Coast region in particular relies on fresh produce imports from Tanzania. Traders in Coast's largest open air markets now fear that the diplomatic tension could lead to shortage and spike in price of commodities. No pricing mechanism Tanzanian traders are the biggest buyers of Kenya's coconuts and raw cashew nut and also rely on Kenya waters in the Indian ocean to satisfy their demand for fish. "Most of the tea produced in Tanzania is sold through the Mombasa auction. Tanzania will lose out in foreign exchange if the borders are closed," says Edward Mudibo, the managing director of East Africa Tea Trade Association, the agency that runs the tea auction in Mombasa.
SEE ALSO: On keeping one's faith in trying times
He explains that Dar es Salaam cannot afford to stop trucks that bring tea to the auction and export through Mombasa port because it has no pricing mechanism for the produce. "If its farmers or tea agency had, say, forward contracts with the buyers then they would have fetched even better prices, but they don't. A huge chunk of their tea is for export," says Mr Mudibo. According to world top exports report of 2019, tea was Tanzania's ninth largest foreign exchange earner after gold, tobacco, coffee, coconut, cashew nuts, fish, diamond, oil seed and skin. Other than tea, cost of transport for goods destined to northern parts of Tanzania is expected to go up due to disruptions caused by the diplomatic tension and Covid-19, according to trade analysts. "This stand-off is not good. Countries on the northern corridor and those that use the central corridor will hold a meeting to address the issues," says Omae Nyarandi, the chief executive officer of the Northern Corridor Transit and Transport Coordination Authority (NCTTCA).