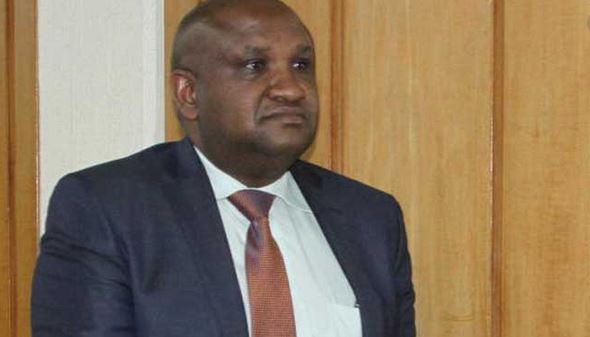 NAIROBI, KENYA: The Finance Bill 2020 is seeking to change how you can file a case against the Kenya Revenue Authority in case of a dispute.
Finance Bill 2020 seeks to introduce a time limit for suing KRA to a year from the date an action arose or six months from the cessation of continuing damage or injury. The Bill further introduces a requirement to give the KRA a month's notice to sue which should be served on the Commissioner-General before instituting legal proceedings against KRA.
According to KPMG analysts, the implication of the new proposal is to manage the suits that can be levelled against KRA.
"Suits may be dismissed if lodged out of the prescribed time. Also, they may be dismissed if KRA was not notified a month in advance of the intention to sue. The one month's notification to sue also appears under the Government Proceedings Act (GPA). However the provision under the GPA was declared unconstitutional in 2012 (Civil Suit 504 of 2008)," says KPMG in its analysis report.
On alternative sources of revenue, KRA will retain two per cent of revenue collected on behalf of county governments
Read More
The proposed amendment will provide an additional source of revenue to the KRA where it collects revenue on behalf of a county government or government agency such as the recent deal between the National Government and Nairobi County where the KRA was appointed as an agent to collect revenue on behalf of the County.
The Kenya Revenue Authority (KRA) has taken over the collection of revenue in Nairobi County as part of a recent deal struck between Governor Mike Sonko and the national government.
"Under Article 5.5 of the Deed of Transfer of Function from the Nairobi City County Government to the National Government gazette February 25, 2020, and by section 160 of the Public Finance Management Act, 2012...the Nairobi City County Government appoints the Kenya Revenue Authority as the principal-agent for overall revenue collection for all county revenue for twenty-four months, with effect from March 16, 2020" read part of the Gazette Notice signed by Finance Executive Allan Igambi.
The deal is a mouth-watering opportunity for KRA to get its hands on such data as the number of single business licences issued by the county government after KRA rolled out the turnover tax which will be levied at three per cent of revenue on businesses that make less than Sh5 million a year.
The taxman might also get information on land rate payments that could help nab landlords not paying taxes.
A deal signed at State House in March by Devolution Cabinet Secretary Eugene Wamalwa and Sonko and overseen by Uhuru saw the national government take over health, transport, public works and planning and development services.