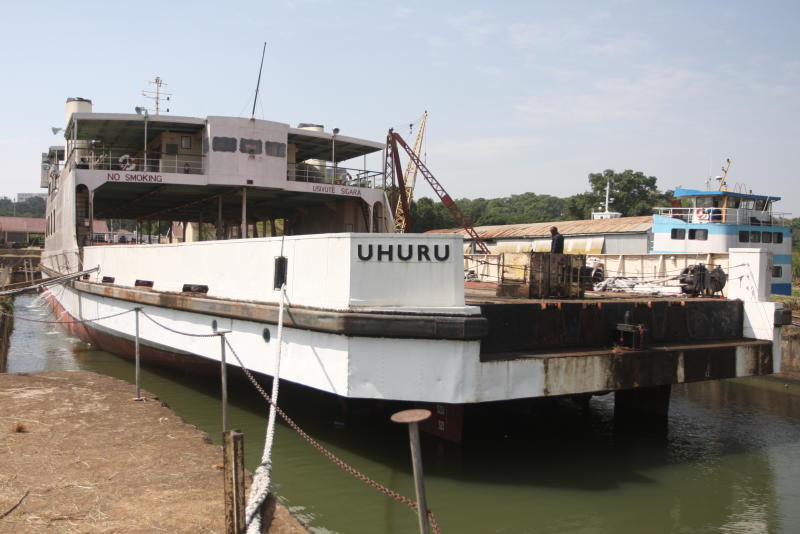 Nyanza residents have started the New Year with glowing expectations that a number of big projects that stalled last year will be completed without any further excuses. They listed a number of projects commissioned in the region last year by the National Government that they want finished this year. Some of the projects were to have been completed and launched last year. Saturday Standard has learnt that some projects were delayed either due to funding, technical hitches or probes on value for work done. They include the Sh3 billion Kisumu Ports Expansion, which was to be opened by President Uhuru Kenyatta and AU special Envoy for Infrastructure Raila Odinga. Others are the Kenya Pipeline Company (KPC) Sh1.7 billion oil jetty in Kisumu County, whose costs was at the apex of probe by DCI last year, delaying its launch. The oil jetty was expected to supply petroleum products to Uganda, Rwanda, Burundi, Eastern Democratic Republic Congo (DRC) and parts of Tanzania.
SEE ALSO: What's next for Ngumi: I don't appoint myself and I don't lobby for positions
While both the port and jetty were 95 per cent complete by last year, investigations were started to corroborate the value of work done. Another mega project residents are looking forward to is the triangular Sh9.4 billion Kisii to Ahero-Isebania-Ahero road linking Kenya and Tanzania. The road will link to Oyugis-Kendu Bay, Misambi-Ekerenyo and Oyugis Gamba feeder roads among others. The construction of new roads and repair of old ones was expected to stimulate domestic investment and promote trade through improved access to markets. The African Development Bank approved a loan of Sh23 billion for urgent rehabilitation of this road in March 2016. ''We hope the project will end this year,'' Kuria East MP Marwa Kitayama said. The completion of the Port is expected to lead to the return of one of East Africa's biggest cargo ships -- MV Uhuru -- after grounding for nearly 15 years in Lake Victoria. President Kenyatta visited the port last year and witnessed the ship's maiden journey from Uganda's Port Bell Jinja. The ship docked at the Kisumu Port with 22 empty oil rig tankers which was to be refilled at the new-look KPC jetty.
SEE ALSO: Hope for KR pensioners as firm withdraws Sh26b land suit
Water transport
Owned by Kenya Railways, MV Uhuru used to ply port Bell, Kampala, Jinja, Mwanza, Musoma and Kisumu routes, sparking a boom in inland water transport. At the peak of its business, the vessel used to rake in as high as Sh2 million for every round trip to Mwanza in Tanzania and Port Bell in Uganda. In December, Raila said Tanzania was already expanding its ports with a view to increase trade ties with Kenya when Kisumu's is relaunched. Already, civil society leaders in Kisumu have asked the authorities concerned to make sure these projects are concluded in 2020. Human rights activist Audi Ogada of Kisumu County Residents Voice, Kicerevo, said the port has a direct impact on several businesses and has caused massive job losses. ''So many people who were employed in the businesses that were pulled down to pave way for the port expansion are suffering. They have no jobs,'' he claimed