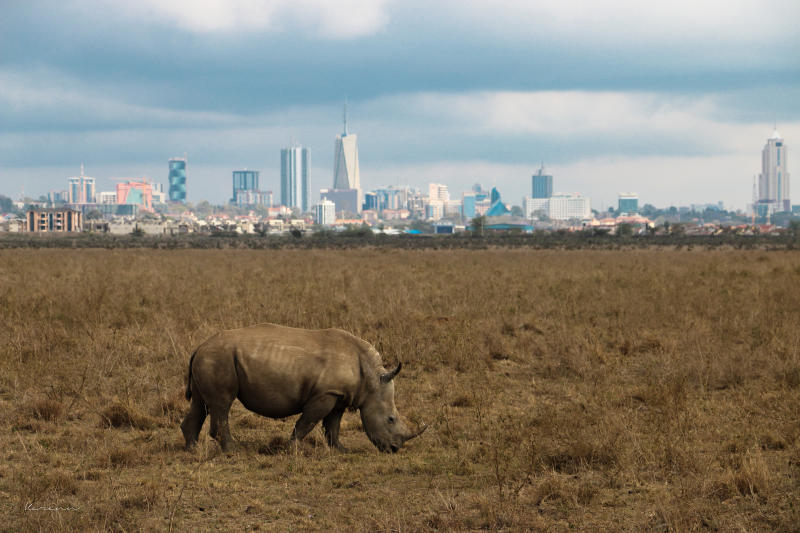 Those migrating to Nairobi from the rural areas dream of fulfilment. They dream of a lifetime of rest with no more drudgery of the countryside, from picking coffee and tea to milking cattle and fishing. But soon enough, they realise that the city is like a swirling vortex; it slowly sucks you in. Soon you get into a routine and inexorably and slowly lose control of your time. You even start feeling guilty if you have any free time.
SEE ALSO: Revenue impasse needs an economic solution
Even holidays are busy and leave days are seen as expensive and distracting. Being busy, without a clear definition of what that means, becomes the hallmark of new urbanites. You have no time, preferring to send money via M-Pesa to functions instead of being there in person. For those born in the city, this is their lifestyle and they may not feel the pressure. For a few lucky migrants they find fulfilment; their dreams come true. But in reality, they lose control of their lives to invisible forces. Without rewinding, getting time off to reflect and relax, they soon realise life just drifts away.
SEE ALSO: Trio linked to M-Pesa fraud held
Great opportunities escape them while entrapped in routines. The migrants who take time to study the economic patterns of the city make it big, much to the surprise of even the indigenous Nairobians. Ever wondered why immigrants from other countries make it big in Nairobi? To those on the lower echelons of society, there is no time to rewind in the city. It could mean starving. They work most of their lives. Only around Christmas does rest beckon.
SEE ALSO: From self- contained rooms to our homes; social distancing has been part of our lives
Conspicuous consumption
For this group, rest or holidays are unwelcome; they make them lose money. An empty city during a holiday means fewer consumers and less business. To the middle class and upper class who enjoy job security or some surplus from their enterprises, unwinding could mean taking a drink with friends over the weekend, a bit of travel or a game of golf. For this group, just like the less endowed economically, resting is not easy. The urge to keep up with the rest through conspicuous consumption is overwhelming. Thorstein Veblen, the American economist and professor who used to give all his students one grade in exams originated the term conspicuous consumption. Yet, there is an easy way to unwind for the city dwellers - visiting the Nairobi National Park. There is no better method to unwind in the city than a game drive in the afternoon, watching nature as it was on creation day. No alcoholic drink can beat the sight of a lazy crocodile basking on the road and refusing to give way. What can compete for your attention than the graceful jump of a gazelle, the graceful walk of a giraffe, a gentle walk of an ostrich and its chicks or a mean look from a buffalo and occasional stare from a lion? The game drive from the forests near the Kenya Wildlife Service (KWS) gate off Lang'ata road to the plains and city skyscrapers in the background is just breathtaking. Crown it with a beautiful sunset against the Ngong Hills. And there is a new attraction in the park, the SGR which though elevated cuts through the park. This is perhaps a pointer to the precariousness of this park that dates back to 1946.
One wishes other cities would coexist with nature like Nairobi and the park. Unfortunately, a majority of us see the park as a waste. To some, it would offer great land for real estate development; it is almost 30,000 acres. We often forget that the animals that make Nairobi national park their home have as many rights to this planet as we do. The real value of the national park is that it offers a glimpse of nature at its best. The park is priceless, like the Mona Lisa. To appreciate this, take a drive to unwind and you will wonder where you have been all your life. And the charges are unbelievable, two adult citizens pay about Sh1,200, including for their vehicle. The strategic location of this park and its proximity to the city means it will always make the mouths of speculators salivate.
Punguza Mizigo
Some have even speculated that the lions were once let loose deliberately to make us angry and demand its closure. This park is so precious that I can't understand why it's not part of the Building Bridges Initiative. It should even be in the Punguza Mizigo project. We should punguza mizigo for animals. We are squeezing them after taking all their land. If you have never taken a game drive through this park and never watched the sun set behind the Ngong Hills, please keep it to yourself till you do. Some may not afford now, but their children could one day marvel at the foresight of those who set up this park 73 years ago.
-The writer is an associate professor at the University of Nairobi