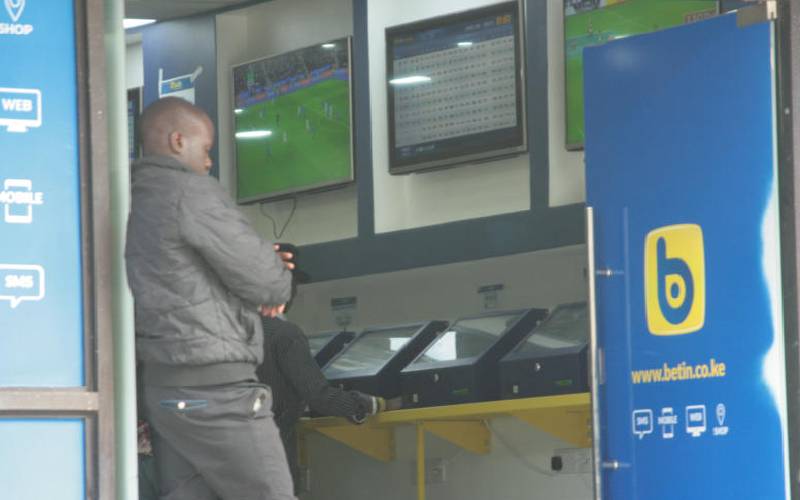 Safaricom's M-Pesa revenues are expected to take a hit following the shutdown of two of Kenya's largest betting companies. SportPesa and Betin last week closed shop in Kenya following what they said were punitive taxes and a hostile business environment. M-Pesa is the second highest revenue earner for Safaricom after voice revenues. Analysts from Genghis Capital say M-Pesa revenue growth is expected to slow to 13.3 per cent year-on-year from 18.2 per cent that was reported in the first half of 2019.
SEE ALSO: Survey points to a stiff competition in Kenya's mobile industry
When gamblers place bets, the money moves in and out of betting firms' paybill accounts through the M-Pesa system, resulting in transaction income for Safaricom. M-Pesa made Sh35 billion in revenues in the year ended May 2019, accounting for 30 per cent of the company's total revenue. Safaricom's total service revenue rose 7.7 per cent to Sh118 billion in 2019, with voice and M-Pesa being the key growth drivers. The Genghis report attributed the decline to the performance of the betting industry which accounts for about seven per cent of M-Pesa revenues. Analyst Patrick Mumu said the impact will be significant since Betin and Sportpesa are the two major players.
SEE ALSO: Resurrection of betting industry may be short-lived
"This could slice off between Sh4 and Sh5 billion of M-Pesa revenues," he said. The report, however, assumes that the smaller betting companies will take some time to fill the space left by Betin and Sportpesa, and that customers will not quickly move to the existing smaller players. If they do, M-Pesa will still be the immediate beneficiary. Safaricom's valuation is also expected to increase by at least 6.6 per cent driven by products such as Fuliza alongside the increased investment in broadband Internet connectivity. Sportpesa and Betin are said to be largely owned by foreign investors and have not been in good terms with Government officials. Pevans East Africa, Sportpesa's holding company, sued the Betting Control and Licencing Board for loss of business and a breach of rights following the board's decision to suspend their paybill numbers and betting shortcodes, as well as those of 26 other companies, in July.